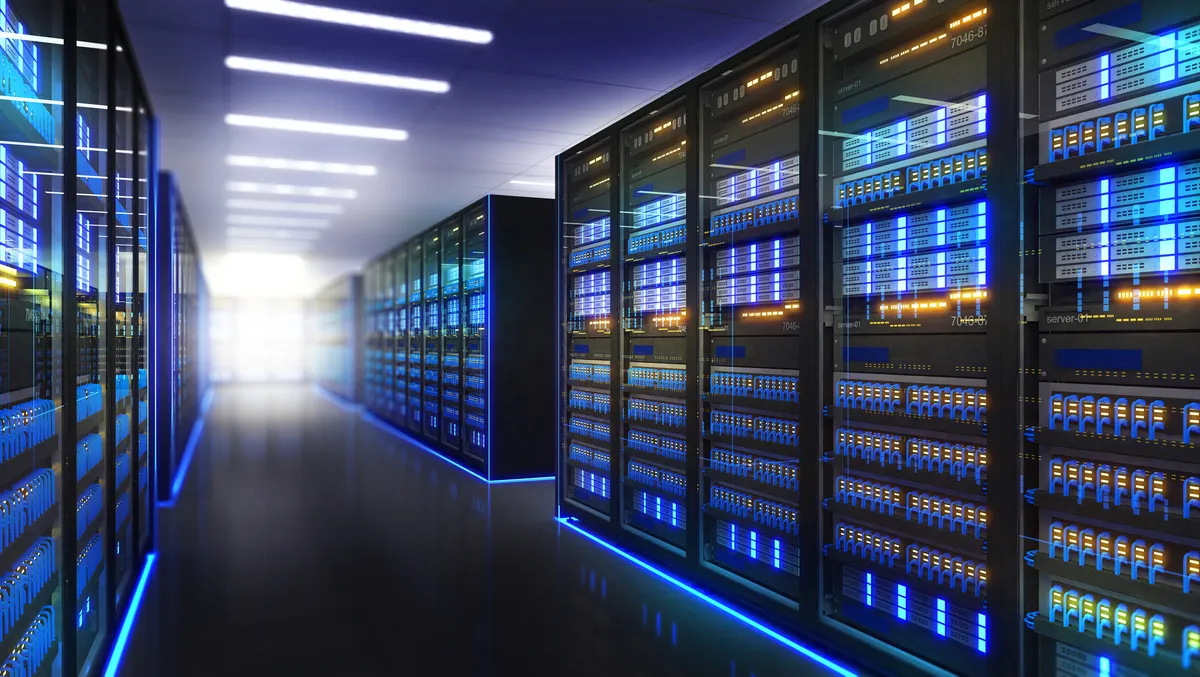 ST Telemedia on track for its first data centre in Indonesia
ST Telemedia Global Data Centres (Indonesia), a data centre provider, is soon to complete its first data centre facility in Indonesia, STT Jakarta 1.
The new facility is the first building in the data centre campus developed under a joint venture with leading Indonesian conglomerate Triputra Group and global investment company Temasek.
Once completed, the data centre campus will support up to 72 megawatts of critical IT capacity, with STT Jakarta 1 supporting up to 19.5 megawatts when fully operational in Q2 2023.
STT Jakarta 1 is strategically located in Bekasi Regency, close to Jakarta's eastern border and has a Gross Floor Area (GFA) of 18,000 square metres.
Catering to hyperscalers alongside Indonesian and multi-national businesses across the banking and finance, content, gaming and e-commerce industries, the facility will help to provide the digital infrastructure needed to meet the ever-increasing demand for digital and cloud services. In addition, as part of its ongoing expansion plans, STT GDC Indonesia has inked a land contract to build a second data centre facility at the campus.
Built to comply with the most stringent global business continuity and security standards, the new TIA-942 Rated-3 data centre facility will provide high levels of redundancy in terms of power, storage, computing and network capacity, ensuring smooth operations in the event of unforeseen circumstances.
STT GDC Indonesia will also seek certification by Uptime Tier-3 Tier Certification of Design Documents, LEED Gold, various ISO qualifications and Threat Vulnerability Risk Assessment (TVRA) to ensure an optimal and secure operational environment.
In line with STT GDC's group-wide focus and commitment towards achieving net carbon-neutral data centre operations globally, STT Jakarta 1's data centre operations will be carbon-neutral from day one.
"This milestone marks our strategic entry into the Indonesian data centre market and is an important step for STT GDC to reinforce our position as a leading data centre player in Asia Pacific. I am confident that our expertise in designing, building, and operating data centres can serve the needs of Indonesia's vibrant digital economy," says Lionel Yeo, Chief Executive Officer, Southeast Asia, STT GDC.
The data centre will provide a platform for digital innovation in Indonesia to thrive and in turn, drive economic growth. Research jointly undertaken by Oxford Economics and STT GDC on the potential economic impact of new data centre projects found that a 20-megawatt facility with a 30-year lifecycle would provide a GDP boost of up to US$5.3 billion and create 28,000 job years of employment.
In the case of STT Jakarta 1, the economic benefits to the local community will stretch far beyond the initial investment in the facility's construction, with the ongoing on-site activities of the customers, vendors and support staff creating tens of thousands of job years throughout the facility's lifecycle.
STT GDC Indonesia also signed an MoU with Mora Telematika Indonesia (Moratelindo), one of Indonesia's largest telecommunications infrastructure and network providers.
As part of this MoU, Moratelindo will set up a point-of-presence (PoP) in STT Jakarta 1 to serve customers' domestic, regional and international connectivity needs in the data centre campus.
A PoP is a physical location where multiple communication networks and devices establish a connection, often featuring network interface equipment such as network switches, routers and servers, helping users connect to the internet, business partners, branch offices, and public cloud services.
"As a carrier-neutral data centre, STT Jakarta 1 will continue to draw more telecommunications network providers like Moratelindo into the facility to support the needs of both local and international customers. We are optimistic that Indonesia's digital economic growth will spur businesses to digitalise further to meet the burgeoning consumer digital demand. STT GDC has a track record of delivering to global standards with market-leading positions in most of our markets. We look forward to raising the bar for data centres in Indonesia and delighting customers with the high-quality service that we have become known for across the region," says Hendrikus Hendra Gozali, Country Head, Indonesia, STT GDC Indonesia.