Partner content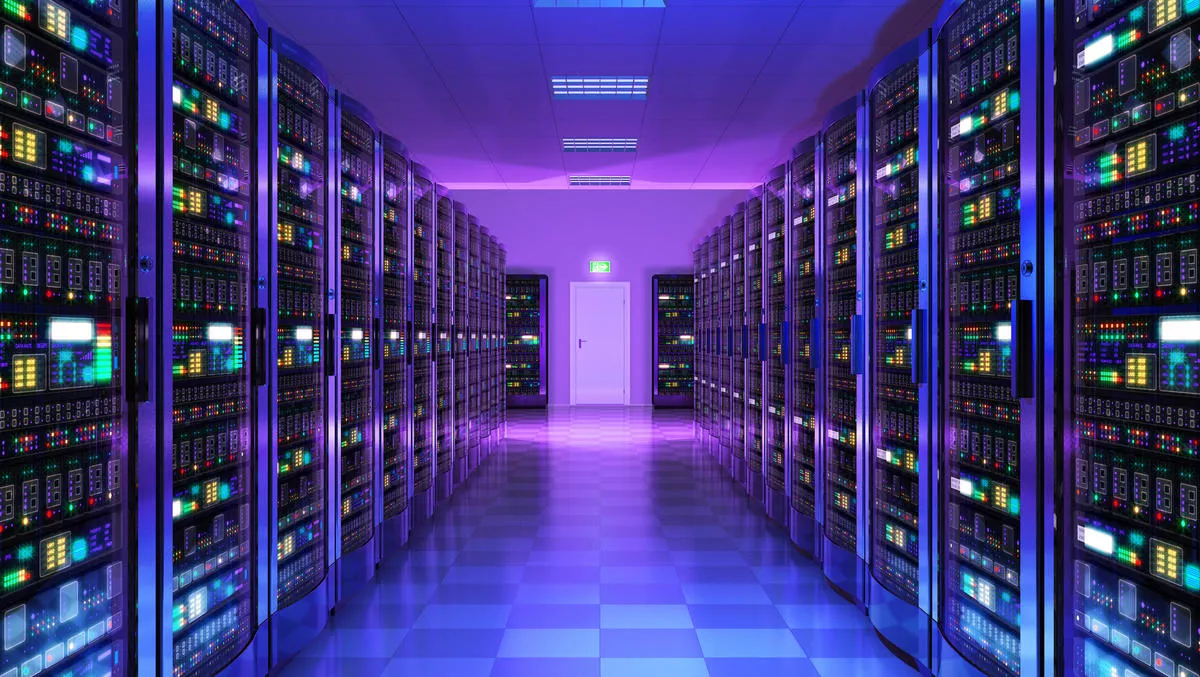 Southeast Asia to be fastest-growing data center region - report
By Newsdesk
Mon, 9th Nov 2020
FYI, this story is more than a year old
Southeast Asia is projected to be the fastest-growing region in the world for data centers, with 89% of regional experts surveyed expecting significant data usage growth in the region over the next five years.
This is according to a new joint study by Digital Realty and Eco-Business, which published the findings in their report The Future of Data Centers in the Face of Climate Change.
The report reveals the extent to which the region — led by Singapore — has seen exponential growth in data demand in the past few years. This is mostly a result of rapid expansion of enterprises in the region, driving demand for robust regional IT infrastructure.
96% of respondents from a recent survey of experts across Singapore, Malaysia and Indonesia indicated that COVID-19 has further intensified data demand. This, according to Digital Realty, underscores the importance of digital technology and data centers for the future of the region.
These findings coincide with another Digital Realty study, the Data Gravity Index, which measured, quantified, and determined the implications of the explosion of enterprise data.
This study found that Singapore is expected to be the fastest-growing market across the 21 global metros analyzed in terms of data gravity, which is defined as the state of attracting so much data that moving it becomes an almost impossible task.
Data gravity is expected to more than double annually from 2020-2024 globally, with Asia Pacific expected to generate the fastest growth in the intensity of data gravity across all regions.
"Southeast Asia has emerged as a highly sought-after region, with Singapore accounting for an estimated 60% of the region's total data center supply," says Digital Realty managing director for Asia Pacific Mark Smith.
"While Singapore's stable, pro-business environment, low-risk geographic features and abundant connectivity options make it an attractive destination for data center players, the country needs to remain competitive in the face of rising competition.
"Singapore has a tremendous opportunity to fortify its regional leadership and build upon its position as a sustainable global data center hub in the post-pandemic world."
However, the Digital Realty and Eco-Business study found that there are some concerns regarding Southeast Asia's capacity to become a leader in the sustainable data center space.
Respondents in the survey highlighted a lack of environmental awareness (71%), lack of investment (65%) and lack of collaboration from stakeholders (61%) as key challenges to making data centers more sustainable.
In addition, the region's tropical climate and policy gaps were offered as further evidence of potential impediments to the growth of sustainable data centers. Singapore, arguably the region's data capital, has the added constraint of a limited land area compared to other markets in the region.
"Southeast Asia is home to some of the fastest-growing economies in the world, and its rapid development will accelerate the demand for data services," says Ec-Business managing director Jessica Cheam.
"Against this backdrop, it is crucial that data center providers find a way to meet this need while ensuring they are playing a part in helping countries meet their climate targets."
The study emphasized that cooling needs represent 35%-40% of total data center energy demand. Energy-efficient cooling technologies and processes — including liquid cooling — represent a significant opportunity for data center operators to reduce energy usage as well as costs.
"It is encouraging to see that most customers in the region view sustainability as a key consideration when choosing a data center provider," says Digital Realty senior director of sustainability Aaron Binkley.
"This aligns with Digital Realty's position on sustainability and our commitment to bringing our emissions in line with a significantly below two-degree climate change scenario by 2030.
"We believe cooling technology will be a game-changer for data centers, especially in Southeast Asia's tropical climate."
The new report also identified Indonesia and Malaysia as rapidly developing, rising stars which are expected to expand their share of the region's data center pie. Both countries offer ease of access and lower cost of entry than Singapore.
They also have a young, fast-growing, and sizable base of digital and tech-savvy consumers, which drives a dynamic eCommerce and technology industry and escalating data storage needs.
In terms of sustainable growth potential, both countries have an abundance of landmass for data center operations to expand, which gives them the physical capabilities to generate their own supply of renewable energy.
"We hope this whitepaper will spark conversations in the region and spur further action among business, government and wider society to achieve the common goal of creating thriving digital economies while ensuring a resilient and sustainable future," says Cheam.
Click here to read Digital Realty's report The Future of Data Centers in the Face of Climate Change.