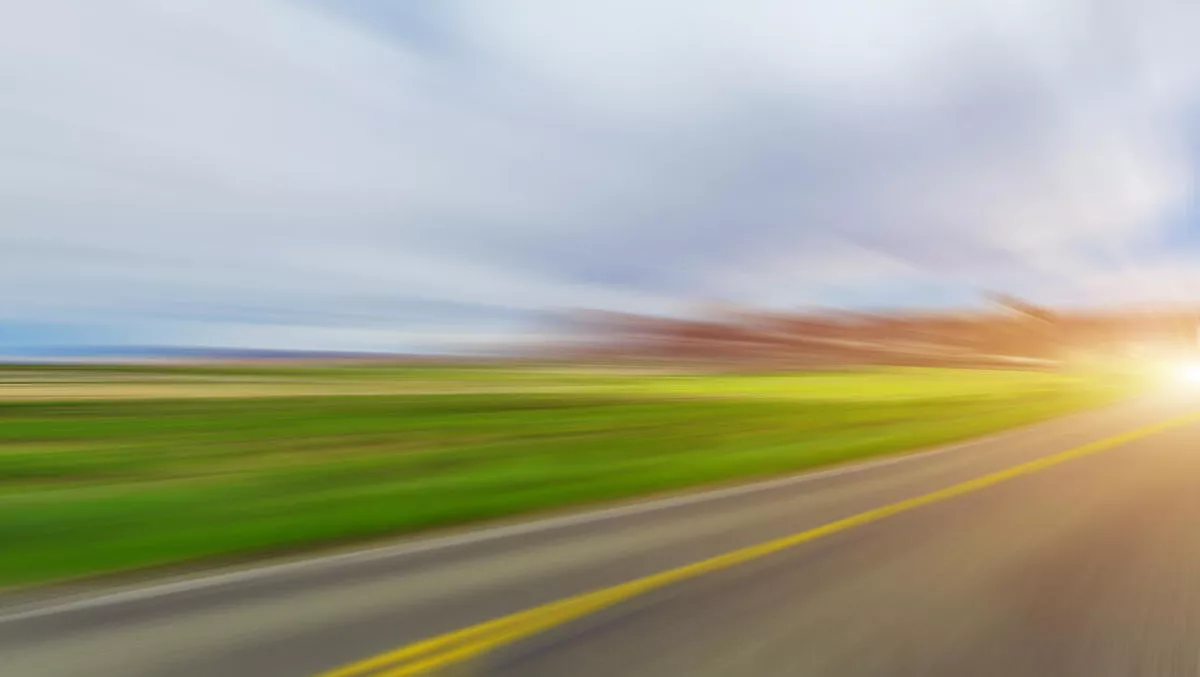 Software-defined networking: Moving from the slow to the fast lane
What do ride-sharing services and software-defined networking have in common?
They're both relatively new technologies that Australia and New Zealand have been slow to adopt compared to the US and Europe.
In Australia, taxis are still more popular, with only 14% of the population having used Uber in the first half of 2017. Similarly, Uber claims it has 300,000 riders in New Zealand - that is, less than 10% of Kiwis.
This is despite the fact that ride-sharing services are classed as being cheaper, faster, easier to use and more efficient due to automation.
Ride-sharing services are entrenched in the US and Europe, yet both Australia and New Zealand are slow on the uptake.
A similar trend can be seen in a very different category in Australia and New Zealand, data center networking. Software-defined networking (SDN) is gaining more and more traction overseas, but again, Australian and New Zealand companies have been slower to adopt the technology.
There is a perception that SDN is complex and requires new skills, when in fact, it's easier and can be more cost-efficient than people think, and the return on investment is significant.
So, why are Antipodeans reluctant to move away from legacy technology and traditional ways of doing things?
Pardon the jargon
It may be simple, but the industry's overuse of the term 'SDN' could be the first thing holding us back. Big Switch Networks rarely uses the phrase SDN with prospects and customers, as often we find they either have jargon fatigue or misunderstand the term.
Customers want to talk about how they can modernize and simplify their data centers, along with how our technology can address their current pain points.
What are they looking for in a solution?
Firstly, customers are desperate for visibility into their data centers, as legacy network infrastructure doesn't apply well to modern VM architectures.
Secondly, customers don't want to be locked in with hardware vendors that increase support costs year after year.
They want the ability to choose their network hardware irrespective of their software preferences (as they do with compute and storage), and to be able to run separate financial and support lifecycle models for each.
Lastly, customers want to reassign their expensive and scarce network engineering resources to automation, rather than configuration.
The bottom line is that all this can be achieved through SDN - although the phrase doesn't mean much to most people.
Fear of the unknown
The second barrier that the industry faces is that customers stick with what they know.
How many times have you stepped out of a restaurant or bar and hopped in a taxi simply because it's there?
Similarly, legacy networking vendors have a stronghold in Australia and New Zealand, which has stymied the education process. There is a misconception that next-gen data center networking technologies are hard to deploy and manage, and many organizations assume they don't have personnel skilled in these technologies. In fact, this is not the case.
After deploying our technology, countless customers have asked us 'What's the catch?' They've commented upon completion of our two-day training course that our products appear too simple.
And that's because they are.
We've simplified the network fabric to a point where very little configuration is required on an ongoing basis. We also use the industry standard command-line interface (CLI) and graphical user interface (GUI) to make it simpler for engineers to move from traditional networks to our SDN-based fabric networking solution.
Sharing best practice
References in the SDN space present a bit of a conundrum. Most of the time we get the thumbs up from technical teams. Where this process slows is with business leaders who want to know who else in their industry is using the technology.
They want to lead their industry in terms of technological advancement, but they also want to know that they are making the right decision on a solution that has been tried and tested by an organization that faces similar challenges to them.
Early adopters of next-gen data center networking technologies tend to be large financial institutions and enterprises, as well as government departments.
These organizations are known to keep their business operations very confidential, including the latest technologies that they're deploying, which propagates the reference problem.
There's been a massive surge in data center network innovation, but we've still got a long way to travel to convince customers that they're making a right turn by adopting next-gen technologies.
We as an industry need to do a better job at cutting through the hype, avoiding jargon, and explaining in simple terms the benefits we can bring and how we do so.
It's an education process, and momentum is a hard thing to change, but if Australia and New Zealand are to compete on a global scale, we need to ensure the infrastructure that local companies are built on, and the services we use, are best in class.