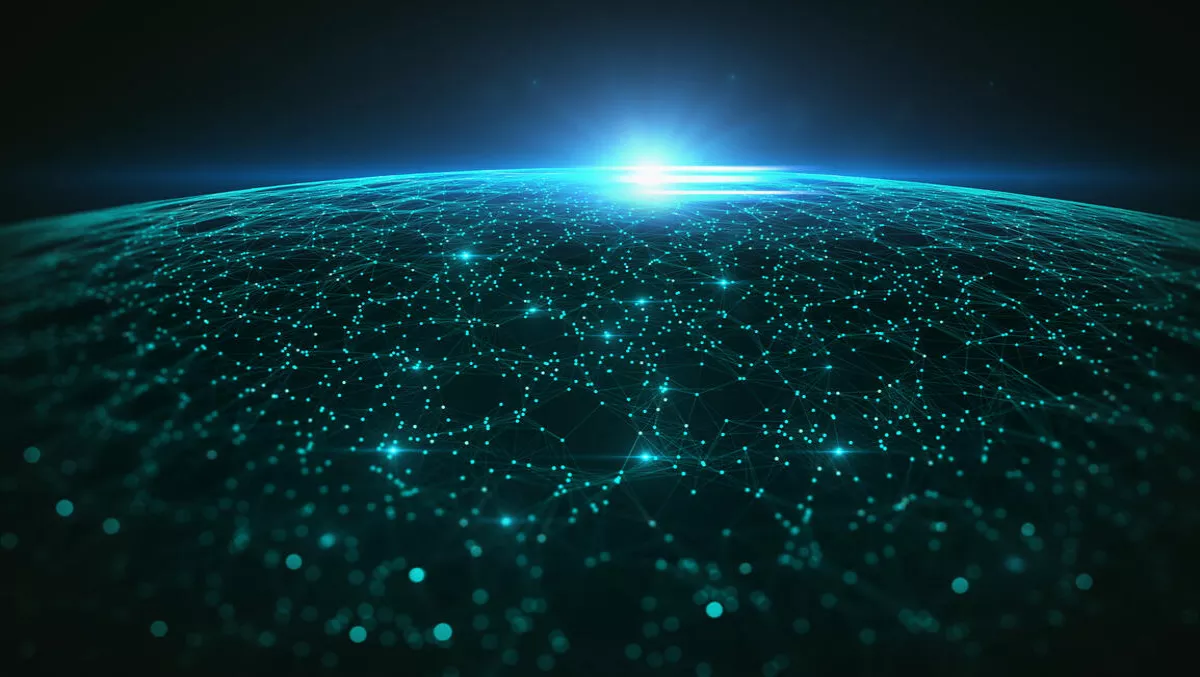 Software-defined infrastructure and advanced networking expand
The ongoing and massive surge in global IP traffic ̶ Cisco estimates it will reach 2.3 zettabytes by 2020 ̶ has cleared the way for a new-age, advanced, global network backbone that traverses land, air, sea and space.
This backbone consists of intercontinental software-defined wide area networks (SD-WANs), submarine cables, 5G wireless networks and satellites that beam data down to earth using lasers.
Networking that previously depended on physical wire can now be dynamically controlled via software, and optical networking is providing the massive bandwidth needed to push greater volumes of data generated by global, digital businesses – within and between data centers, and across local, metro and wide area networks.
It's all created prime conditions for the expansion of software-defined infrastructures and advanced networking, which we're predicting in 2017.
Going forward, the next generation IT infrastructure - compute, storage, network and data centers - will be open source-based, leveraging standards developed by organizations such as the Open Networking Forum and the Open Compute Project.
Software-defined networking (SDN) and network functions virtualization (NFV) centralize and automate the management of large, distributed multi-data center networks using simple, application-level policies, and will continue to evolve and be refined as more SDN and NFV solutions emerge onto the marketplace.
Meanwhile, legacy networks that are siloed within enterprises and are too rigid or costly to be updated, will be adapted or replaced.
New, more flexible programmable networking infrastructures will emerge, in 2017 and beyond, that allow for faster, easier and more cost-effective connections that can support dynamic applications and workloads, and elastic hybrid and multi-cloud infrastructures.
Simplifying the Network Topology
Next-gen networks will need to optimize bandwidth (throughput) and reduce the topological distance between networks (number of hops) to achieve the lower latency that is required by more dynamic, digital workloads and IT infrastructures. This will require businesses to:
localize and optimize data traffic at the edge
segment traffic flows
establish multi-cloud connectivity
offload internet traffic at the edge
connect directly to digital ecosystems
By creating "digital edge nodes" that bring local area networks (LANs) and WANs together, organizations can consolidate their network access more effectively and efficiently.
This strategy especially applies to network service providers (NSPs) looking for ways to simplify their interconnection infrastructures and pass on the benefits to their customers.
For example, many NSPs have deployed large-edge nodes among our global Equinix data center facilities to address the increase in demand for network and cloud connectivity services from their enterprise customers. These network nodes could be delivering any type of network service, including:
Internet access platforms
MPLS provider edge nodes
As part of a new NFV hub or SD-WAN architecture
Aggregation is beneficial to NSPs, cloud service providers (CSPs) and the enterprise because many enterprises, access devices and clouds are meeting at a single edge Network-as-a-Service infrastructure, and over time, many more will be connecting to these networks.
Aggregation enables NSPs to offer CSPs and enterprises greater performance and scalability when interconnecting to networks and clouds, at greater efficiency and less cost.
In order to apply many of these network simplification principles, enterprises and network and cloud services providers will be moving toward establishing "digital edge nodes" in strategic population centers (or areas of density of devices for the Internet of Things), and leveraging competitive interconnection choices within colocation facilities at the edge of their corporate networks.
This enables them to bypass the public internet and directly and locally connect to multiple cloud providers and services via high-performance, low-latency, virtualized connections, and support private connectivity for enhanced security and compliance (see diagram of a digital edge node network topology below).
The result is faster connectivity and improved quality of service ̶ companies implementing this mesh of digital edge nodes have seen up to an 85% reduction in WAN latency (MPLS).
Overall network costs can also be greatly reduced by aggregating connections among multiple network providers because you are not configuring more costly individual connections to each network.
Article by Ryan Mallory, Equinix blog network