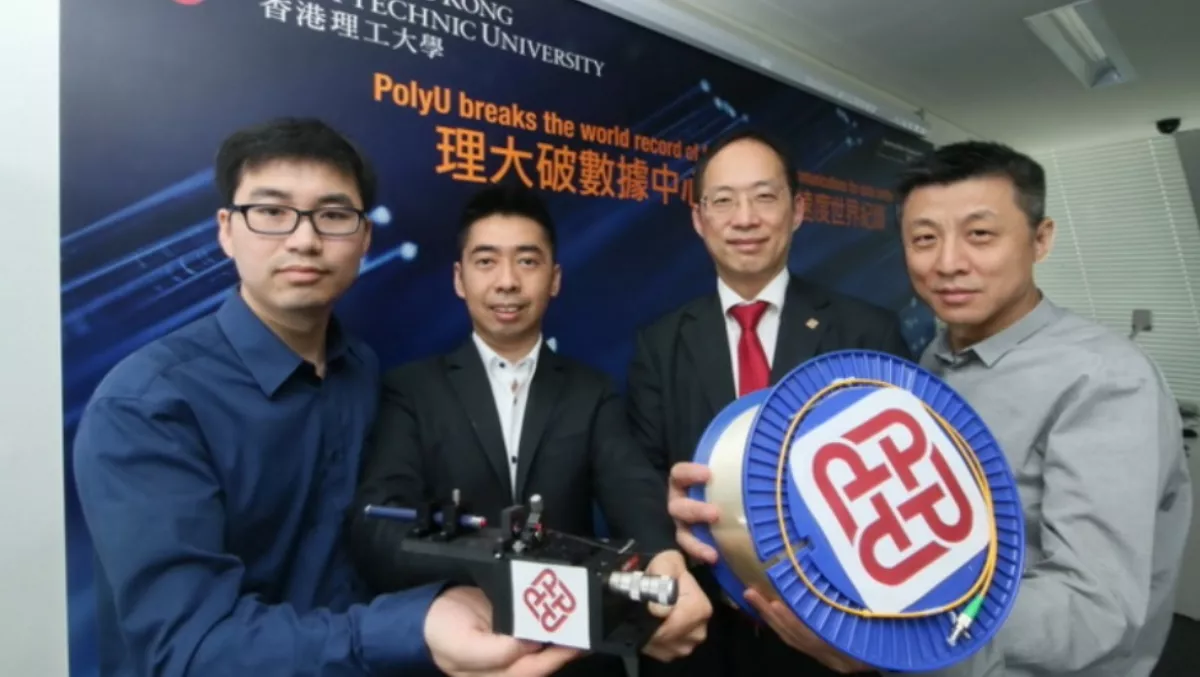 Software approach breaks data center optical comms records
The Hong Kong Polytechnic University has broken the world record for fastest optical communications for data centers – using a software approach.
PolyU reached 240Gbit/s over two kilometers – 24 times the existing speed available in the market.
The organisation says its technology has reduced the cost of data transmission per unit to one-fourth compared to existing alternatives in the market, making it practical for commercialisation.
PolyU says its software approach undoes distortions which occur with higher transmission speeds in optical communications.
"In optical communications, all types of information such as text, sound, music, image and video are digitised and transmitted as light signals over optical fibre," PolyU says.
"As light interacts, through relfection and refraction, with the molecules of the fibre during transmission, light signal changes when it arrives at the receiver, making it a distorted signal.
"The higher the transmission speed and the longer the distance, the more severe the distortion, rendering the light signal unrecognisable at the receiver. This leads to failed transmission and limits the maximum transmission speed.
"By overcoming the challenge of distortion, speed can be increased.
PolyU says existing approaches use specialised – costly – hardware, and components such as specialised optical fibre, to undo or reduce distortion.
"Instead of using costly components, PolyU's research team develops a software approach to undo the distortions," PolyU says.
The polytechnic university says there is 'an order in [the] chaos' – the interactions between light signal and fibre which cause signal distortion.
"Through performing big data statistical analysis of massive amounts of transmitted and received light signals, we can identify the distortion pattern, and a considerable reversion of distortion can be made," PolyU says.
In doing so, PolyU says a significant increase in transmission speed can be achieved with inexpensive and mature components.
"In conclusion, by combining optics and statistics, the algorithm software developed by PolyU enables simpler, cheaper and commercially favourable solutions with world-record breaking speeds for next generation data center applications.