Partner content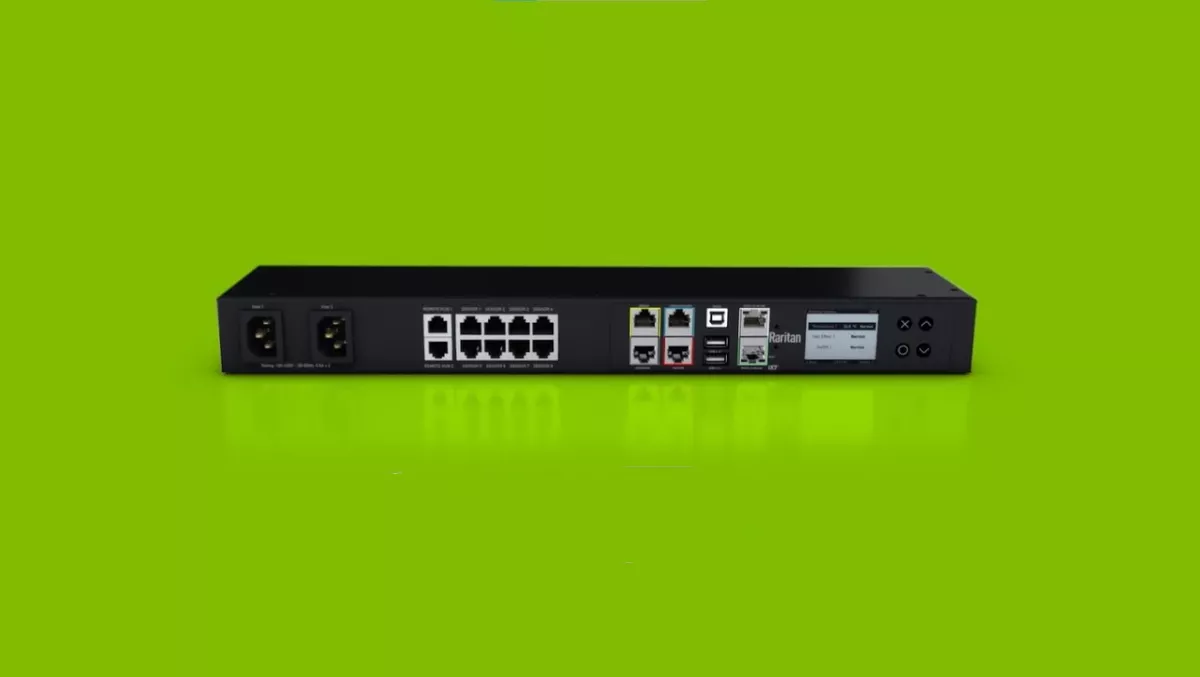 Smart rack sensor solutions keep data centers in tune
For data center, facility and security managers, tools can be the difference between ensuring that a facility operates at its peak versus struggling to improve a facility that is vulnerable and inefficient.
Imagine what tools they need to measure all of the environmental and security requirements for their facility. They may need sensors, sensor monitoring, networked devices, asset tracking, physical access control technology, and much more.
When staff don't have these technologies, it becomes infinitely more difficult to make informed decisions about these devices and whether or not they are working at their optimum levels. Power management, monitoring and rack specialist firm Raritan, a brand of Legrand, understands these challenges.
The company has designed an intelligent sensor management solution that collects and delivers real-time, actionable insights about a facility. Raritan's Smart Rack Controller (SRC) serves as a central connection point for environmental monitoring, asset location, physical access, and other security and stability procedures.
With the SRC, organisations can improve data center uptime by monitoring racks for any hot spots and cutting cooling costs through temperature control, minimizing the time spent on tracking valuable IT assets, maintaining security with USB peripherals, smart door locks, and much more.
With AC and -48VDC Power Supply options, the SRC's uses aren't just limited to the data center. They can also be used for colocation, PoP and telecommunications - for example, 5G installations, commercial radio and TV antenna installations, macro cell towers, and even smart city data gateways.
Within the SRC itself, Raritan's proprietary Xerus Technology Platform and iX7 controller have been future-proofed to provide interface ports that connect, monitor and manage DX2 SmartSensors, as well as the SmartLook Door System and asset management accessories all from a single device.
Furthermore, the SRC is also able to integrate with BMS and DCIM software, enabling interoperability so operators can accurately and quickly measure facility conditions from anywhere. Readings are available through a web browser or mobile app, or it can be transferred to other energy managing and monitoring software tools.
Other features:
Flexibility to expand: the SRC allows for easy expansion by daisy-chaining sensors to increase collection points. Up to 204 sensors can be connected with the added sensor hub.
Built-in LCD display: A multi-colored LCD display provides local visibility of all sensor data with real-time alerts and alarms.
Compatible with the SmartLock Door System: simply connect to Raritan's electronic door access and control system, which provides an easy to deploy and economical networked locking solution for all types of data center enclosures.
Electronic asset tracking: Raritan's asset management tags and sensors can be connected for an accurate, automated, real-time inventory of all it assets and their locations, down to the 1U level.
Remote IT locations: The SRC provides flexibility in monitoring and managing remote and unstaffed facilities by adding a layer of intelligence enabled by a wide variety of sensors.
To find out more about Raritan's Smart Rack Controller and other solutions, click here.