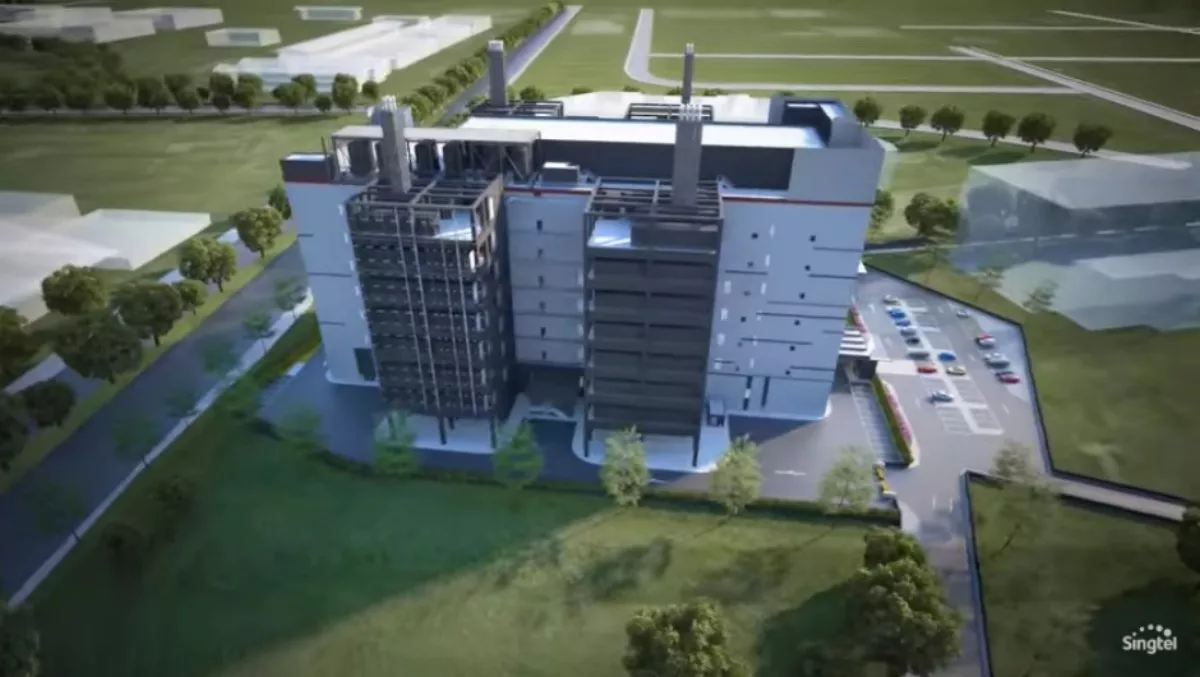 Singtel debuts ninth Singapore data center with S$400m DC West
Singtel has officially opened its ninth Singapore data center with DC West joining its network of facilities.
The seven-story, Tier 3-plus high security data center is located near Jurong Gateway, the largest regional and commercial hub outside of the central business district, and features approximately 570,000 square feet of gross area.
Singtel says the facility, which features six floors of data center halls, is designed to meet the increased security and reliability demanded by next-gen power-intensive deployments.
"This data center is equipped with a total power capacity of 36MW, one of the highest power densities in the region," Singtel says. "That means that you are able to operate more equipment and deploy virtualisation and blade servers to achieve higher efficiency.
The new facility – the thirteenth Singtel data center in the region – claims to offer 99.999% uptime, with a 2N fully redundant power system, from racks to substation, N+1 cooling systems and two diverse network paths for communications.
Underground diesel tanks hold 18 hours of backup fuel supply for the facilities diesel rotary UPS.
Meanwhile, eight levels of security, including biometric and 24x7 closed circuit TV monitoring are included to keep intruders at bay.