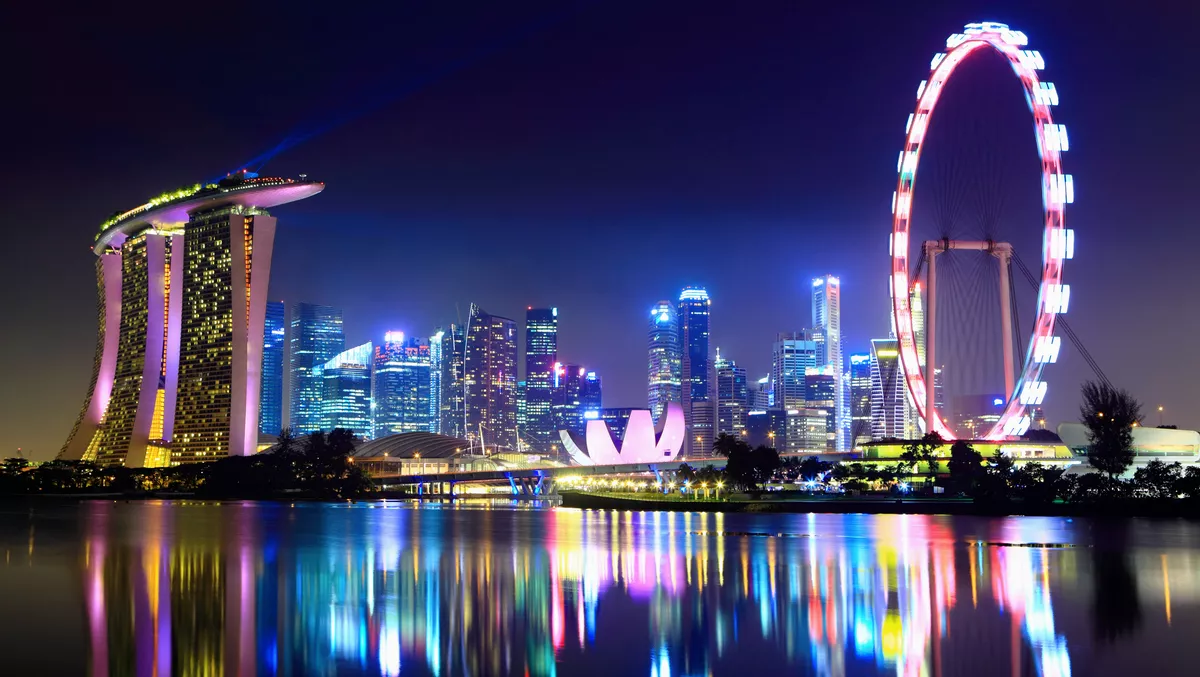 Singapore & UK Govts boost digital identity, cybersecurity & digital trade cooperation
FYI, this story is more than a year old
The Singapore and the United Kingdom Governments have etched out new paths for cybersecurity, digital identities and digital trade facilitation this week, following the signing of three new Memoranda of Understanding (MOUs).
The MOUs are designed to advance the two countries' relationships in the three areas and make it easier for both countries to trade with each other.
Singapore's Minister for Communictions Josephine Teo and UK Secretary of State for Digital, Culture, Media, and Sport, Nadine Dorries, signed the MOUs at the London Future Tech Forum recently.
According to the Singapore Government, 70% of the UK's cross-border services exports to Singapore were delivered digitally.
In the area of cybersecurity, the two countries will maintain economic and social benefits relating to an 'open, peaceful and secure cyberspace' while collaborating on international cybersecurity issues. The countries will focus on building cyber cooperation, particularly in areas such as the internet of things, cyber resilience, and building cyber capacity.
The two countries will also cooperate on digital identities cooperation, which enables them to mutually recognise and create interoperability within their digital identity systems.
The Singapore Government states, "It is an important step in the route to achieve interoperability of digital identity regimes between different jurisdictions, which can bring tangible benefits such as more reliable identity verification and faster processing of applications. This would in turn reduce barriers in cross-border trade and enable businesses and individuals to navigate the international digital economy with greater ease, confidence and security.
The digital trade facilitation MOU aims to find solutions to the barriers that prevent digital trade between the two countries. They will work in pilot projects such as electronic trade documents and invoicing to develop and adopt digital trade.
"For example, a pilot scheme to simulate the transfer of electronic bills of lading will lay the foundation for businesses to enjoy a digital ecosystem for cross-border trade transactions. Using electronic Bills of Lading decreases cost, fraud risk and transaction times, as businesses no longer have to physically manage hardcopy trade documents. With the establishment of a pilot project to share information and encourage the adoption of eInvoicing, businesses will also be enabled to transact with their overseas partners seamlessly.
The Singapore Government says businesses utilising digital trade could reduce costs, reduce their carbon footprint, and provide more competitive pricing for customers.
According to Josephine Teo, Singapore has been steadily working with like-minded countries to make a path to an open, secure, interoperable and inclusive global digital architecture.
Teo says the MOUs "strengthen the links between Singapore and the UK in digital trade facilitation, digital identities and cybersecurity. Such partnerships make digital transactions easier, safer and cheaper, enabling businesses in both countries to seize opportunities in the growing digital economy as we seek to recover from the pandemic."