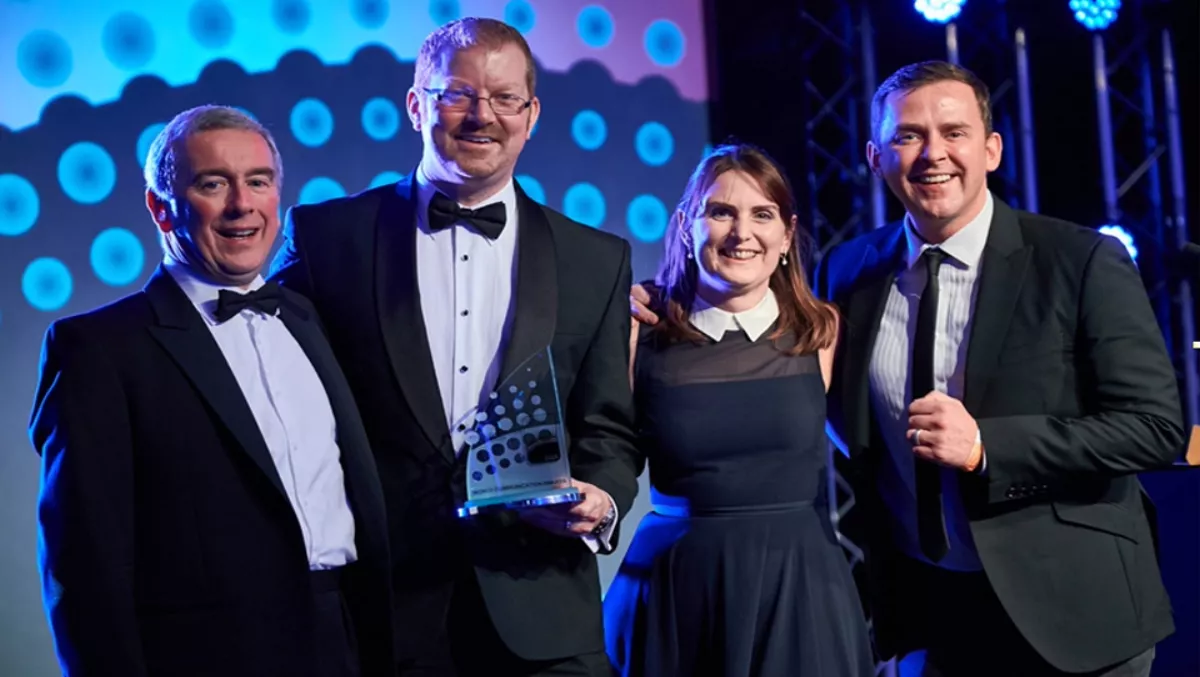 Shortlisted entrants announced for World Communication Awards
The 19th annual World Communication Awards in London on November 28 is set to be the largest ever, with 65 companies and organisations shortlisted across more than 20 categories, including new awards around NFV Innovation, 5G and Digital Lifestyle.
The awards are so competitive that organiser Total Telecom has extended the independent judging panel to 30 highly qualified experts across the world.
Assessing the hundreds of applications has taken several weeks, with a shortlist ranging from the very largest operators and vendors to small and innovative startups.
"Since the very beginning, a cornerstone of the success of the WCAs has been a strict and rigid policy that judging must at all times be totally independent and impartial," says Tony Lavender, chair of judges and Plum Consulting CEO.
"That has always been my brief, and as the industry has moved forward and widened its scope to new developments like NFV, IoT and 5G, we have also widened the expertise of our judging group so that companies entering for these awards can know and respect the calibre of the people assessing their submissions.
"We know how much effort, toil and sweat goes into every single entry, and when the category winners are announced on the 28th, those companies and individuals can feel very proud of their achievements.
Launched in 1999, the World Communication Awards have shown themselves to be the blue-chip mark of success in the telecom industry and once again guests are expected from all over the world.
Attendance is expected to exceed last year's, with guests from countries as diverse as Mozambique, the Philippines, Chile, and Bahrain, as well as the mainstream countries of Europe, Asia and North America all coming to London.
As well as the new categories, the prestigious CEO of the Year title has been re-structured for 2017.
Instead of being decided by industry vote, it is now being left to the judging panel to make the decision.
The shortlists and categories are:
Best Brand
Orange - Orange Sponsors You
Smart Communications - Welcome Change
Viettel Group BITEL - 4G coverage campaign
Best Enterprise Service
CITIC Telecom CPC - TrustCSI ATP
NTT Communications Corporation - SD-WAN Service Portfolio
Singtel - Software-Defined Hybrid Network
Telstra Broadcast Services
Best Customer Care
Telekom Research - Development
Telia Carrier
Telstra
Turkcell
The Social Contribution Award
Cable - Wireless - Identity Scoring
Indosat Ooredoo - INSPERA
Mahindra Comviva - Idea Cellular's Private Recharge powered by PreTUPS
Ooredoo Myanmar - Site Pyo
Smart Communications - SHINE OS+
Telin - Kartu As2in1
Turkcell - No Barriers
Viettel Group - Operation Healthy Heart
Best Connectivity Solution
Telekom Research - Development - iSSEF Prime
Turkcell - Automatic Rotating Antenna
Most Innovative IoT Solution
Cisco Jasper Control Center
Huawei - Oceanconnect IoT Platform
iBasis - Global IoT Solution
Indosat Ooredoo - IoT Connect
ZTE Corporation - Smart Parking Product
Industrial IoT Award
NTT Communications - IoT Platform
Orange - Pops by Orange
Smart Cities Award
Greenwave Systems - AXON Platform
Indosat Ooredoo - Kota Digital
Intersec - GeoInsights
Magnet Networks - Smart City, Wembley Park
The Moving Pictures Award
Huawei - Envision mobile video service
MEO - 4K Experience
Ooredoo Qatar
PCCW Global - Virtual Reality (VR) Broadcast Solution
Digital Lifestyle Award
Indosat Ooredoo
Orange
PLDT - Smart Home
5G Trailblazer
Mimosa Networks
Ooredoo Qatar
Telstra Corporation
NFV Innovation Award
Accedian SkyLIGHT Platform
Huawei NFV Integration Solution
Iskratel - vIMS
Mavenir - Multi-ID solution
Netcracker Technology - Netcracker 12
Vmware - vCloud NFV 2.0
The Innovation Award: Vendor
Content Guru - Patient Relationship Manager (PRM)
Invia - Bill on Behalf
Mahindra Comviva - Ecocash Diaspora
Metaswitch - 100% Cloud Native VoLTE Solution
ZTE - Innovative Combo PON Solution
The Innovation Award: Operator
Colt Technology Services - Colt On Demand
Fareastone Telecommunications Co. - iTracer
Singapore Telecommunications Limited - One Singtel Sales Experience
Telekom Research - Development - Multi Service Wireless Access Network
Telkomtelstra - Delivery Robots (Dbots)
The Cloud Infrastructure Award
CITIC Telecom CPC - SmartCLOUD
Epsilon Telecommunications - Infiny
Huawei - China Mobile Zhejing Province Telco Cloud
Interoute - Enterprise Digital Platform
Network Transformation Initiative
Reliance Jio and Accedian - 4G Customer Experience Assurance
Tata Communications Transformation Services - Lab as a Service
Telecom Argentina and Huawei - core network cloud transformation
Telstra Corporation - Programmable Network
Vodafone Carrier Services
The Users' Choice Award
AT-T
BT
NTT Communications
Orange Business Services
Singtel
Tata Communications
Telefonica
Verizon
Vodafone
Best Regional Wholesale Operator
enet
GlobeNet
Optus Wholesale
Telin
Best Wholesale Operator
Deutsche Telekom International Carrier Sales - Solutions (ICSS)
Interoute Communications
NTT Communications Corporation
PCCW Global
Telia Carrier
Vodafone Carrier Services
CTO of the Year
Alexandre Fonseca - Altice / PT
Bryn Jones - Three UK
Dato' Rafaai Samsi - Telekom Malaysia Berhad
Hatem Bamatraf - Etisalat
Nanang Hendarno - Telin
Rajiv Datta - COLT
Sascha Zabransky - Telekom Austria Group
Yogesh Malik - Veon
CEO of the Year
Ahmad Hanandeh - Zain Jordan
Alan Masarek - Vonage
Dana Tobak - Hyperoptic
Ernst L Cu - Globe Telecom
Rick Calder - GTT Communications
The Broadband Pioneer Award
Essex County Council - Superfast Essex
Huawei - Europe's First Docsis 3.1 Based GigaSpeed Network
Hyperoptic - Full fibre
Ooredoo Qatar - Supernet
PLDT - Home Fibr
Spark New Zealand - Nationwide - Home Wireless Broadband rollout
Best Operator in an Emerging Market
Liquid Telecom
Ooredoo Myanmar
Smart Communications
Telin
Telkomsel
Best Global Operator
NTT Communications Corporation
Ooredoo Group
Telstra Corporation