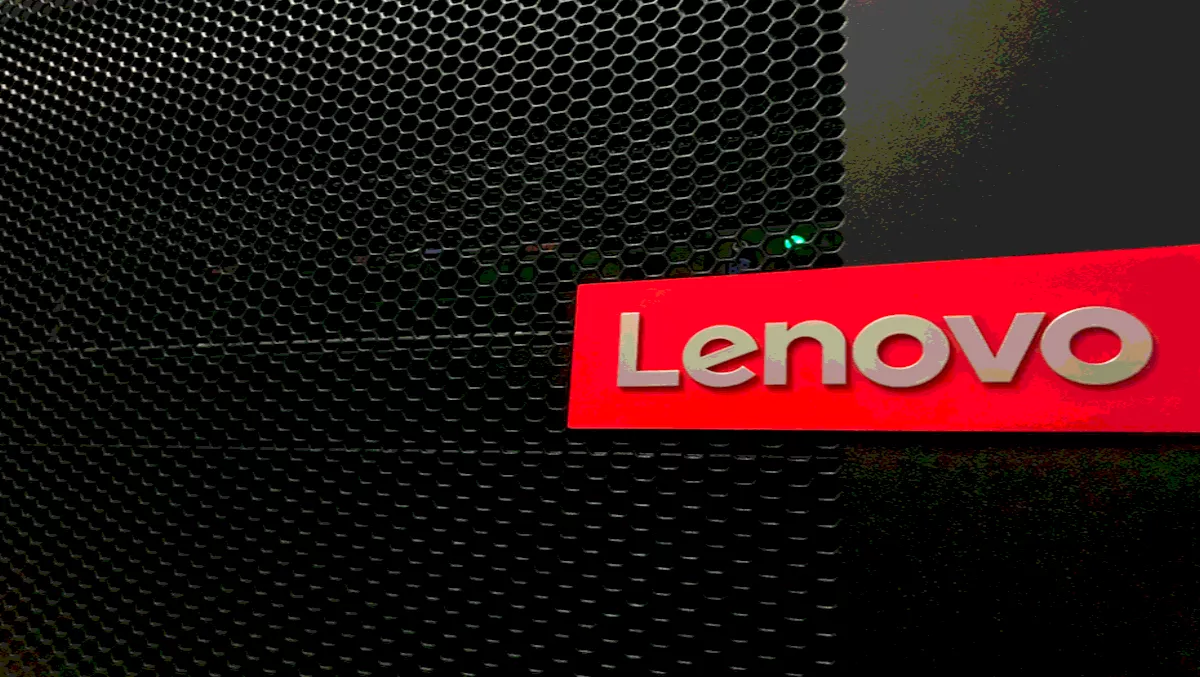 Server spotlight: Four key features of Lenovo's ThinkSystem SD650
Lenovo's Data Center Study Tour kicked off at the company's headquarters in Stuttgart, Germany this week, bringing together partners, customers, analysts and thought leaders.
During the tour, Lenovo unveiled the third generation of its ThinkSystem SD650 server. A major feature of the server is Lenovo's direct water cooling design, which challenges traditional air cooling methods by offering better energy efficiency and performance as well as costs savings.
How it works:
Direct water cooling is achieved by circulating the water through cold plates that contact the CPU thermal case, DIMMs, and other high-heat-producing components in the server.
The water flows from the CDU through hoses to the back of the rack. From there, the water is fed into the individual chassis and then distributed via six drop manifolds.
Once the water has done its job, it leaves the servers and returns to the CDU.
The alternative here is an air-cooled system that would need chassis fans in the system to eject heat to the room. The only fans Lenovo's SD650 servers have are the power supply fans and each enclosure has 6 hot-swap fans that provide any additional heat extraction when needed.
Lenovo's SD650 server is designed for high-performance computing (HPC), large-scale cloud, and heavy simulation, and supports workloads from technical computing to grid deployments to analytics.
Here are the four key features of Lenovo's SD650 server:
1. Energy efficiency
A key feature of Lenovo's SD650's direct water cooling is that it's very energy efficient.
According to Lenovo, the SD650 provides up to 40% savings in data center energy, which includes a 25% reduction in annual air conditioning use, a 5% energy savings by running CPUs cooler and a 4% savings by eliminating fans in the compute nodes.
A key differentiator of direct water cooling which Lenovo promotes with its SD650 is that operators can save as much as 40% in the data center due to the reduced need for air conditioning.
Additionally, 85-90% of heat is removed from the servers by water cooling and can be repurposed throughout the data center.
2. Density - design
A dense, flexible solution with low TCO, the design of the ThinkSystem SD650 is beneficial for data centers that need high performance but are limited by floor space.
By taking up less physical space in the data center, the SD650 enhances density and supports the Intel Xeon Scalable Family of processors up to 28 cores and 205 W TDP.
One n1200 DWC Enclosure houses up to 24 processors with 9.2TB of memory, and accommodates up to 12 SD650 compute nodes each with two Intel Xeon Scalable Family processors, 12 TruDDR4 DIMMs, and one PCIe slot, up to two drive bays, all within 6U of rack space.
And each SD650 offers up to 12 more cores per U than the previous generation.
Density and cost-optimization was a core focus for Lenovo when designing the SD650 which only contains only essential components in the base architecture.
3. Performance
As water cooling removes more heat, the CPUs can run in turbo mode, providing up to 10% great performance, the vendor explained.
To ramp up performance even more, Lenovo's SD650 uses 2667MHz DDR4 memory and supports NVMe storage, high-speed EDR InfiniBand, and OmniPath adapters.
4. Quiet
Standing right next to the rack when all servers are in operation and running at maximum performance, the server noise is very minimal, a key advantage of water-cooled system.
For example, if it were an air-cooled rack, you could not have a conversation next to it without having to shout.