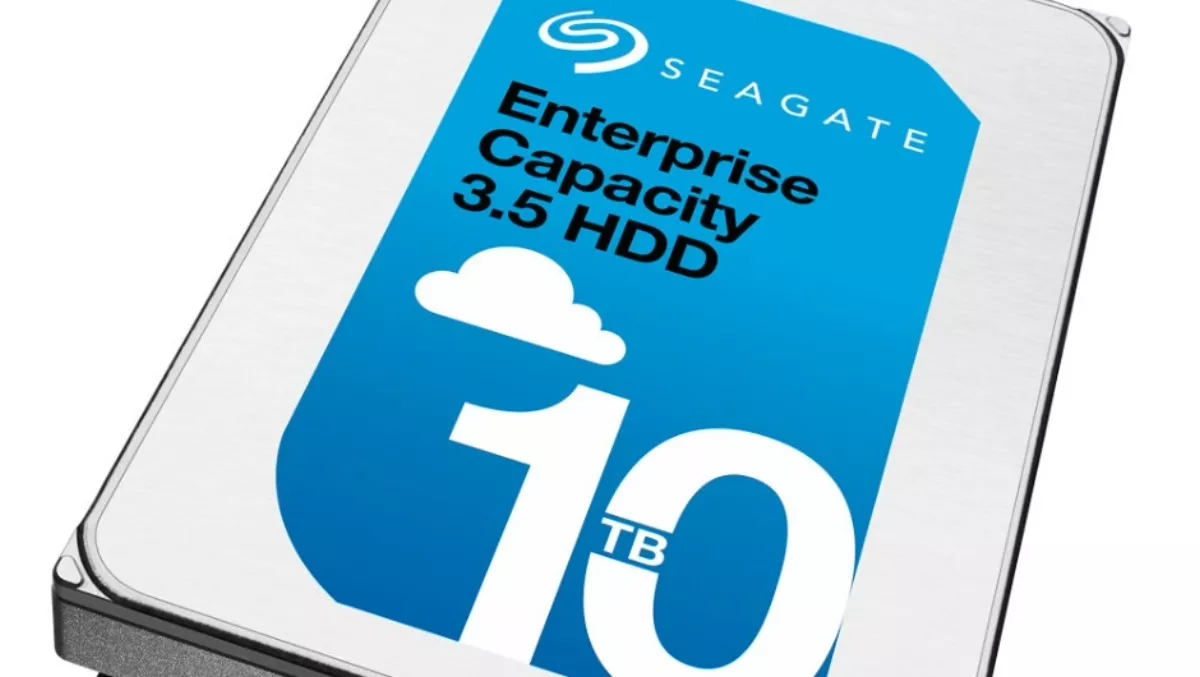 Seagate targets cloud data centers with 10TB helium-filled drive
Seagate has unveiled its first 10TB enterprise capacity hard disk drive as the vendor seeks to address storage demands of cloud-based data centers.
Mark Re, Seagate senior vice president and chief technology officer, says cloud-based data center storage needs are expanding faster than many current infrastructures can sustain, rendering the capacity demands of users 'a herculean task' for cloud managers.
"Built on years of research and development of sealed-drive technology, our new helium-based enterprise drive is designed precisely to help data-centric organisations worldwide solve the needs of their growing storage business," Re says.
The drive uses standard 3.5-inch CMR design and incorporates seven platters and 14 heads, with both a 6Gb/s SATA and 12Gb/s SAS interfaces available, and a mean time between failures of 2.5 million hours.
Seagate claims the drives offer the industries lowest power and weight available in a 10TB drive.
The company says the drive offers 25% more density to help 'dramatically' increase petabytes per rack, and delivers higher performance and reduced power and weight.
John Rydning, IDC research vice president for hard disk drives, says the offering will help data center customers expand storage capacity economically.
Seagate says both Huawei and Alibaba are already customers for the new drive.
Fan Ruiqi, Huawei president of storage products, saying the offering helps Huawei meet the demands of better performance with lower overhead.
Ruiqi says the 3.5 HDD provides 'incredible capacity' with improvements in power and weight, allowing Huawei to 'drastically' reduce its costs.