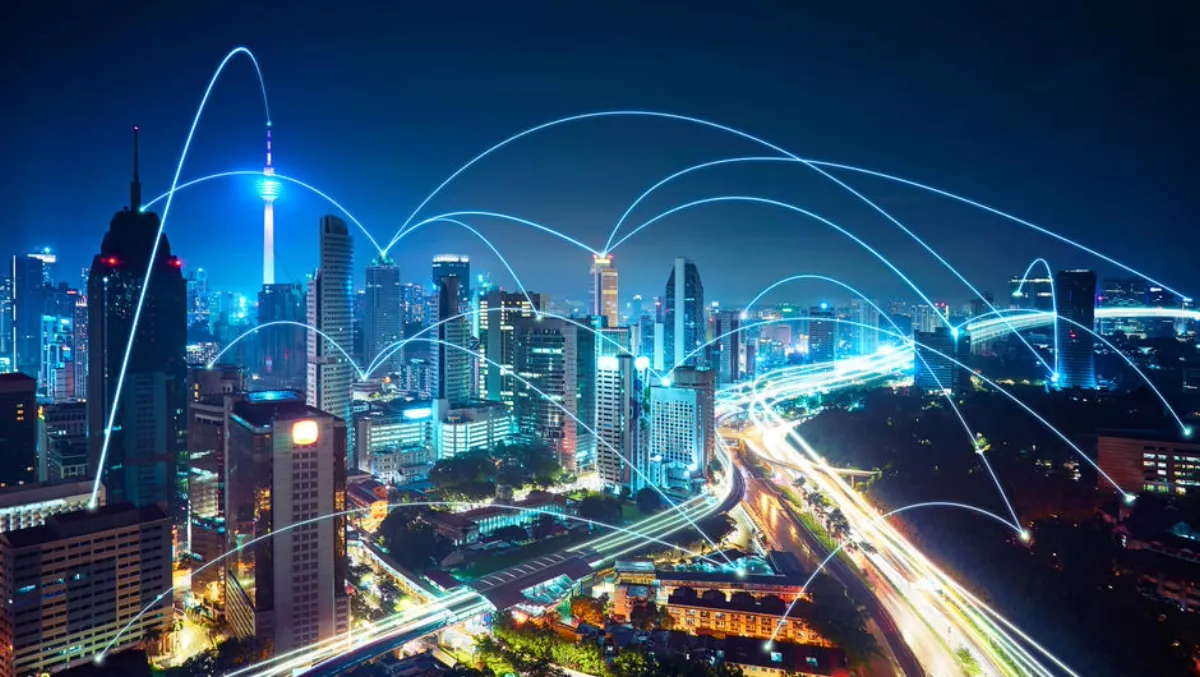 Schneider Electric: A working definition for edge computing
Edge Computing is forecast to grow at a very rapid rate in a very short timescale and was therefore a major talking point at DCD Zettastructure in London. One major challenge is that so far consensus has not been achieved on what Edge actually stands for.
Speaking with Dave Johnson, executive vice president for the IT Division at Schneider Electric he said; "In my opinion, the Infrastructure Masons came up with best definition of Edge in Smarak Bhuyan's blog, 'Edgy about the Edge.'
Edge Computing Defined by the Infrastructure Masons
The Infrastructure Masons is a global group of 1,500 data center professionals, representing more than $100Bn infrastructure projects in over 130 countries.
According to them, an Edge location is a computing enclosure, space or data center which is geographically dispersed to be physically closer to the point of origin of data or a user base. For an Edge to exist, there must be a hub or a core so that dispersion of computing to the periphery would qualify as "Edge Computing.
Consequently, the physical enclosure, space or facility to accommodate the distributed IT resources could be defined as the "Edge Data Center.
We are moving to a point where soon more than twice as much compute will be done outside of the traditional notion of a data center, at the Edge, on distributed IT equipment and, e.g., on smart devices. "Edge conjures up an image of the facility being a single rack enclosure, a micro data center, or a prefab or regional facility," continued Dave Johnson.
"Edge could be anything from a small facility in a town center run by a colocation service provider, to a micro data center in a retail store.
A common thread is keeping both the data and data processing capacity in close physical proximity to the point of use. This may be required for a number of reasons, e.g., many of these applications require low latency or high bandwidth to be successful.
But in some cases, location could be driven by regulatory reasons – such as confining data within a defined geography, or restricting it from being communicated outside a given jurisdiction.
The Types of Applications Driving the Move to Edge Computing
The applications best suited to these types of Edge facilities are, in part, still emerging.
However, says Johnson, the Infrastructure Masons see existing use cases including content distribution networks; the requirement for local processing; IoT devices and next generation workloads such as augmented reality, virtual reality, drone footage and autonomous vehicles.
Driverless vehicles are frequently cited. Life-critical application simply cannot wait for data to be processed and instructions via some far-off hyperscale data center.
But there are also medical applications and AR/VR applications in the pipeline which will be dependent on the Edge. "We'll start to see applications that involve hologram experiences for business or personal use. They need a lot of bandwidth and they need near zero latency – especially if you're talking medical procedures.
There are other more creative examples, said Dave Johnson. "If you look at the opportunity presented by something like Amazon's acquisition of Whole Foods Market.
Already we've seen at least one industry pundit suggesting that the company will use its brick and mortar stores to house Edge or micro data centers. With 460 shops, it could mean that customers might end up streaming Amazon Prime movies from the local grocery store!
In terms of infrastructure for Edge, Dave Johnson said that existing sites like mobile or cell-phone towers would lend themselves very well in terms of location and ubiquity.
The introduction of 5G could also propel Edge facility growth, where existing locations will probably need to be retrofitted using, e.g., prefabricated or micro data centers. However, much infrastructure already exists in places like stairwells, under desks and in network closets. The challenge is that not much of it was designed to host these sorts of requirements.
Cloud Computing falls short, enter Edge Data Centers
While on the one hand, organizations have moved many standard and non-critical applications into the cloud, those being kept on premise tend to be of a higher priority and more critical nature.
They are often latency and bandwidth sensitive. Likewise, these sorts of constraints also make many of the emerging applications mentioned here unsuitable for cloud delivery.
The result is that organizations are left managing hybrid infrastructure comprising on-premise and outsourced facilities.
There's already a pressing and market-driven need to raise the standard of many on-premise data centers, including the way they're managed.
Online analyst Business Insider states that 5.6 billion IoT devices owned by enterprises and governments will utilize edge computing for data collection and processing by 2020, while Markets and Markets forecasts IT systems to grow from $1.7B in 2016, to $6.72B by 2022.
Dave Johnson said that as a leader in both data center physical infrastructure and data center management software, "We're (Schneider Electric) already very good at distributed IT environments, hyperscale or centralized facilities and regional data centers."
"We're very excited about the idea of being able to provide an end-to-end solution for Edge, from the enclosures, power and cooling, to the management software, monitoring and services."
"Edge represents a very, very exciting opportunity for us to support our customers across their range of environments.
Article by Damien Wells, Schneider Electric Data Center Blog