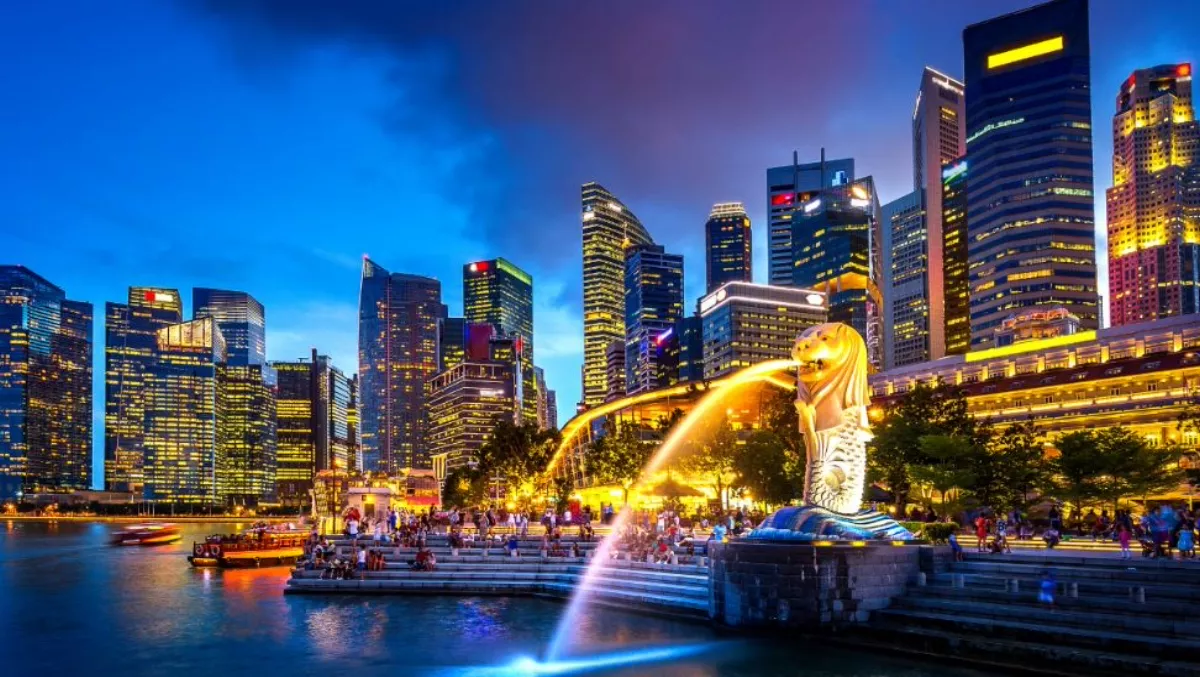 Schneider Electric opens new East Asia headquarters in Singapore
FYI, this story is more than a year old
Schneider Electric recently opened its new East Asia and Japan headquarters in Singapore, bringing together multiple operations across the island to one location to better serve customers and industry partners in Singapore and throughout East Asia and Japan.
It was officially opened today by Deputy Prime Minister Tharman Shanmugaratnam, and Chairman - CEO of Schneider Electric, Jean-Pascal Tricoire.
As part of the launch, the Group has also established its first large-scale Innovation Hub in Asia, after Boston and Paris.
This hub is a co-innovation platform with world-class facilities, enabling Schneider Electric to develop tailored solutions to optimise energy efficiencies for building, healthcare, data center, oil and gas and utility segments.
Spanning over 18,500 sq. m and home to over 1,200 employees, the hub will bring together software engineers, solution architects and research scientists to work on Schneider Electric's EcoStruxure, its open, interoperable, IoT-enabled system architecture and platform.
EcoStruxure delivers enhanced value around safety, reliability, efficiency, sustainability, and connectivity for our customers.
EcoStruxure leverages advancements in IoT, mobility, sensing, cloud, analytics, and cybersecurity to deliver Innovation at Every Level. This includes Connected Products, Edge Control, and Apps, Analytics - Services.
EcoStruxure has been deployed in 480,000+ installations, with the support of 20,000 systems integrators, connecting over 1.5 million assets.
To deepen its R-D capabilities and expertise at the hub, Schneider Electric is setting up a Machine Solutions Research - Development (R-D) team focusing on the enhancement and connectivity of controllers, communication modules and InputOutput modules.
This team is one of four Machine Solutions R-D teams globally.
In an effort to foster industry partnerships to strengthen the ecosystem, as well as advance capabilities of the sector to deliver better value to customers, Schneider Electric is providing the opportunity to acquire cutting-edge digital integration competencies at the Innovation Hub through its EcoXpert Partner Program.
EcoXpert develops partnerships between Schneider Electric and leading technology providers with best-in-class systems integration competencies in building optimisation, reliable infrastructures, and energy management.
Together, EcoXpert companies can form a network of local and regional certified partners, to deliver greater business value, customer satisfaction, and sustainable success.
Schneider Electric CEO Jean-Pascal Tricoire says, "We are proud to launch our state-of-the-art Innovation Hub here in Singapore.
"This opening reaffirms our commitment to East Asia - Japan as key markets for our business, and signifies the growth opportunities that we see in the region.
"As the leader in digital transformation of energy management and automation, we will continue to work towards strengthening the tools and capabilities for our customers and partners to go digital, through our Internet of Things (IoT) enabled approach."