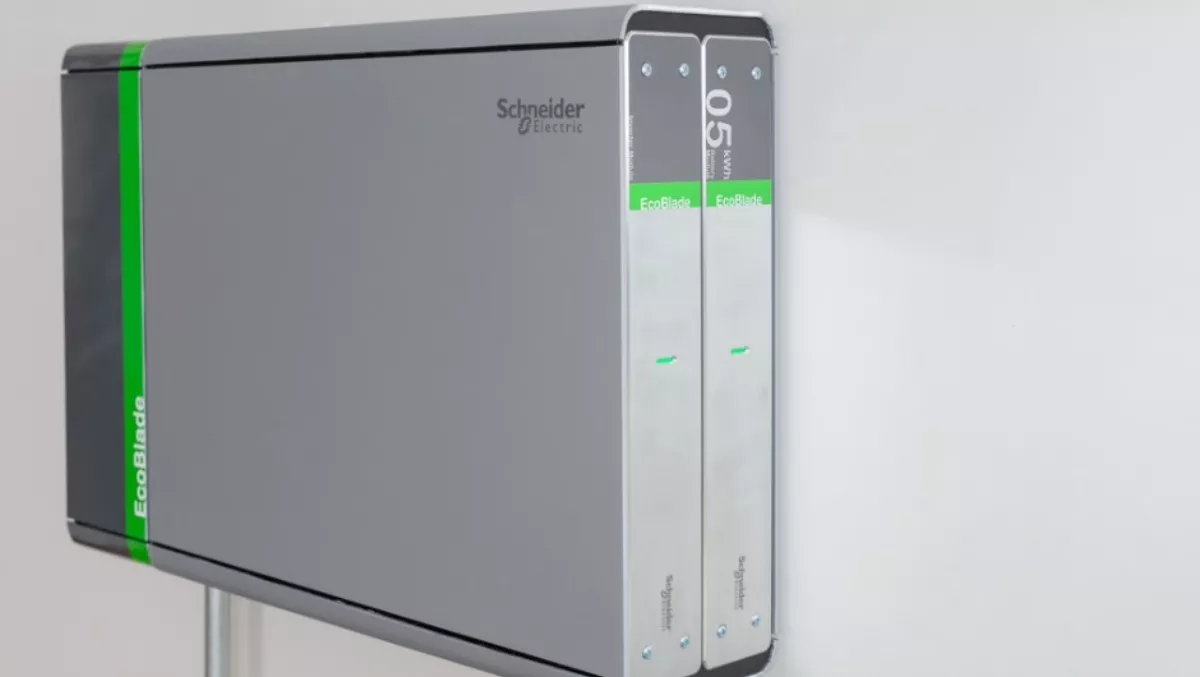 Schneider Electric greens the data center with new EcoBlade
Schneider Electric is going green with a smart, scalable energy storage solution to increase the use of renewable energy.
The EcoBlade, launched at the recent COP21 Paris Climate Change Conference, is powered by Li-ion batteries and consists of blades the size of a 30-inch flat screen, weighing under 25kg.
Each blade contains a smart connected battery module and is ready to use in standalone mode.
The blades can also be used in racks connected to data centers, grids, buildings or secondary electric power stations, or in domestic situations.
At the highest level, the blades can be integrated into containers to provide multi-MWh and complementary energy management services for the entire grid.
Each EcoBlade is integrated into the wider Schneider Electric ecosystem, relying particularly on the Struxureware software suite of cloud-based integrated service modules.
"We are living in a very exciting time when new technologies enable us to completely rethink the way we deal with energy in a far more sustainable and efficient manner," says Jean-Pascal Tricoire, Schneider Electric chairman and chief executive.
The EcoBlade will be available next year.