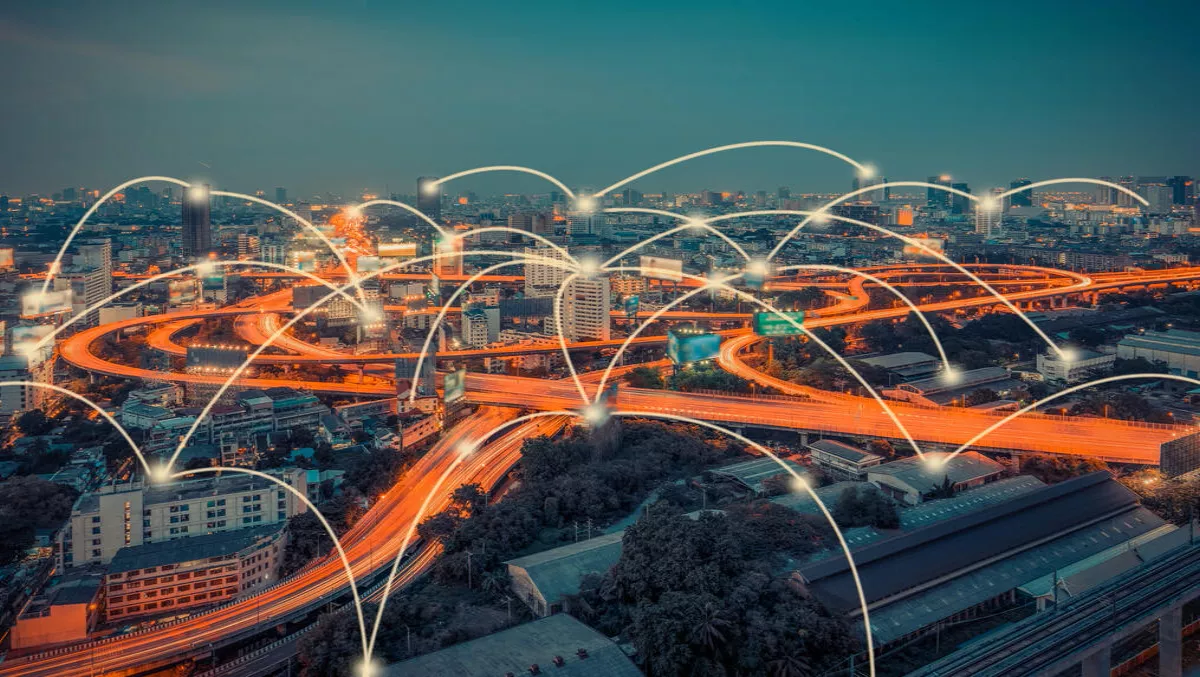 Scale or fail: Private data exchange between businesses to outpace public internet
Fri, 18th Aug 2017
FYI, this story is more than a year old
By Julia Gabel, News Editor
Private data exchange between businesses is expected to outpace the public internet, growing at nearly twice the rate and comprising nearly six times the volume of global IP traffic by 2020.
This is one of the main findings from Equinix's Global Interconnection Index, a recently released study that analyzes the adoption rate of carrier-neutral colocation data center providers and ecosystem participants around the world.
The report highlights how companies are engaging in digital transformations and creating entirely new ways of connecting with their customers, partners and supply chain.
"Some of the greatest technology trends of our lifetime, including mobile, social, cloud and the explosion of data, are creating disruption on the scale of the Industrial Revolution," comments Sara Baack, Equinix's chief marketing officer.
"In this new reality, it's a 'scale-or-fail' proposition and companies are succeeding by adopting Interconnection, locating their IT infrastructure in immediate proximity to an ecosystem of companies that gather to physically connect their networks to those of their customers and partners.
Baack says Interconnection helps fuel digital transformation by supporting multicloud consumption at scale, improving network latency and performance, enabling greater operational control, and reducing security risk.
According to the Index, Interconnection Bandwidth is expected to grow at a 45% Compound Annual Growth Rate (CAGR) to reach 5,000 Tbps by 2020, dwarfing Global IP traffic in both growth (24%) and volume (855 Tbps).
It is also growing faster than Multiprotocol Label Switching (MPLS), the legacy model of business connectivity, by a factor of 10x (45% to four%).
Asia Pacific is seeing rapid acceleration in Interconnection Bandwidth
The Asia Pacific region is expected to grow more than fourfold between 2016 and 2020, making it the second fastest growing region after Latin America.
With an anticipated CAGR of 46%, Asia Pacific is expected to reach more than 1,120 Tbps of installed capacity by the end of this decade, a figure approaching nearly a quarter (22%) of Interconnection Bandwidth globally.
In terms of Interconnection Bandwidth, the report also outlines the top four cities in the region as Singapore, Sydney, Hong Kong and Tokyo.
The Index predicts that by 2018, telecommunications providers will be overtaken by cloud and IT service providers as the largest users of Interconnection Bandwidth in the region.
Banking and Insurance is set to become the third largest industry for Interconnection Bandwidth consumption by 2020, growing at a CAGR of 71% to share 13% of the total Interconnection Bandwidth, compared to only 7% in 2016
Moreover, other industries expected to experience the explosive growth in Interconnection Bandwidth by 2020 include Energy - Utility (82%), Healthcare - Life Sciences (74%), Government and Education (69%), as well as Business - Professional Services (68%).
Samuel Lee, president of Equinix Asia Pacific, says, "According to the Global Interconnection Index, the Asia Pacific region is predicted to outpace both the United States and Europe in terms of Interconnection Bandwidth by 2020.
"This is consistent with the economic predictions which indicate Asia Pacific will overtake United States and Europe as the largest regional economy, meaning there has never been a better time for businesses in the region to embrace the multiple opportunities offered by digital transformation.
Key macroeconomic, technology and regulatory trends that are impacting Interconnection growth include:
Digital Technology Use
Digital technology use forces the need to support real-time interactions requiring more Interconnection Bandwidth. According to Accenture, digital technology use is projected to add US$1.36 trillion in additional economic output in the world's top 10 economies by 2020.
Urbanisation
Urbanisation is transforming global demographics and creating a proximity need for digital services concentrated across metro centers globally.
More than two billion people are expected to migrate to major cities by 2035, creating as many as 50 major urban metro hubs4 requiring dense Interconnection fabrics.
Cybersecurity Risk
Cybersecurity risk expands Interconnection consumption as firms increasingly shift to private data traffic exchange to bypass the public Internet and mitigate against digital threats.
By 2020, an estimated 60% of digital businesses will suffer major service failures as breaches permeate across physical and digital platforms.
Global Trade of Digitally Deliverable Services
This is ushering in a new era of dynamic business processes and demand for Interconnection. Global digital workflows require a global mesh of Interconnected metros to fulfill demand.
According to McKinsey, trade in digitally deliverable services now comprises 50% of total services exports globally, with an expected 9x increase by 2020.