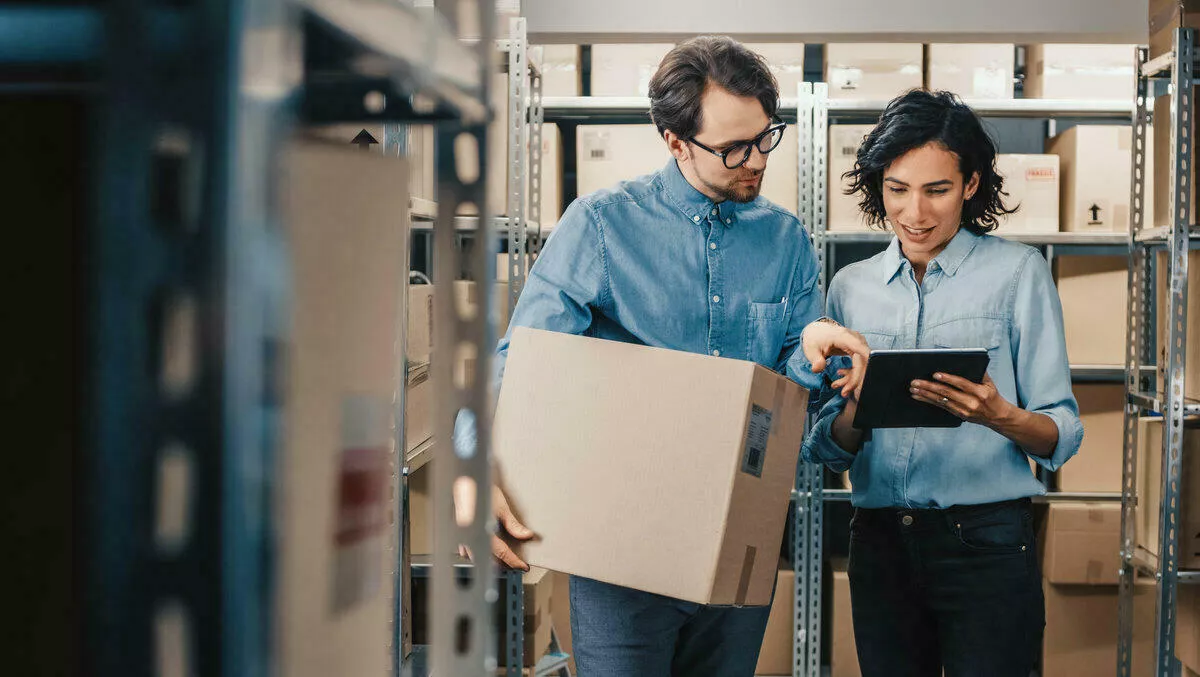 Scale Computing integrates retail solution with Schneider Electric
FYI, this story is more than a year old
Schneider Electric has struck a deal with Scale Computing to deliver the Scale Computing HC3 Edge for retail solution in Schneider Electric's EcoStruxure Micro Data Centers.
The partnership will allow Scale Computing's virtualisation platform to help retailers who use EcoStruxure products to optimize all in-store functions and enhance the experience for their own customers.
"Today's brick-and-mortar retailers are remaining competitive by investing heavily in edge computing solutions that transform the in-store buying experience into one that is simple and interactive," comments Schneider Electric Secure Power Division senior vice president of emerging business, Jim Simonelli.
"Micro data centers are becoming retailers' integrated solution of choice to support this new wave of applications that require data processing closer to the source.
The combined HC3 Edge for retail solution and the EcoStruxure Micro Data Centers are shipped fully integrated. The companies say that isolated retail locations will be transformed into self-managing micro data centers to better support critical retail business applications.
Furthermore, it provides a complete IT infrastructure within a secure, standalone enclosure for improving business' uptime and resiliency while providing protection of critical retail business applications.
"Scale Computing HC3 Edge for retail was developed to meet the variety of challenges retailers face when updating their edge and remote infrastructures," says Scale Computing CEO Jeff Ready.
"With the Scale Computing HC3 Edge deployed within Schneider Electric's EcoStruxure Micro Data Centers, retailers receive best-in-class capabilities to help them modernise their stores and enhance the customer experience.
Retailers can also select EcoStruxure Asset Advisor, which is Schneider Electric's expert service bureau for 24/7 remote monitoring and troubleshooting support.
Together, this combined solution caters to the retail edge and distributed computing environments.
With Scale Computing HC3 Edge for retail, customers can manage critical edge compute resources remotely, without the need for onsite IT support and monitoring.
The two companies outline additional features of the Scale Computing HC3 Edge for retail and the Schneider Electric EcoStruxure Micro Data Center integration:
Fast to deploy: Retailers can quickly connect their web browsers to remote systems and manage storage and virtual machines from a single management interface, allowing updates to be handled remotely and ensuring timely deployment.
Added security: Retailers can be assured their applications are secure with device-level cyber security with ultra-secure enclosure options and remote security monitoring and control.
Standardisation: Standardized, pre-integrated and pre-validated architectures ensure the deployment is fast and cost-effective.
Cost-effective: The HC3 Edge software does not include additional licensing costs, plus backup and recovery are also included.