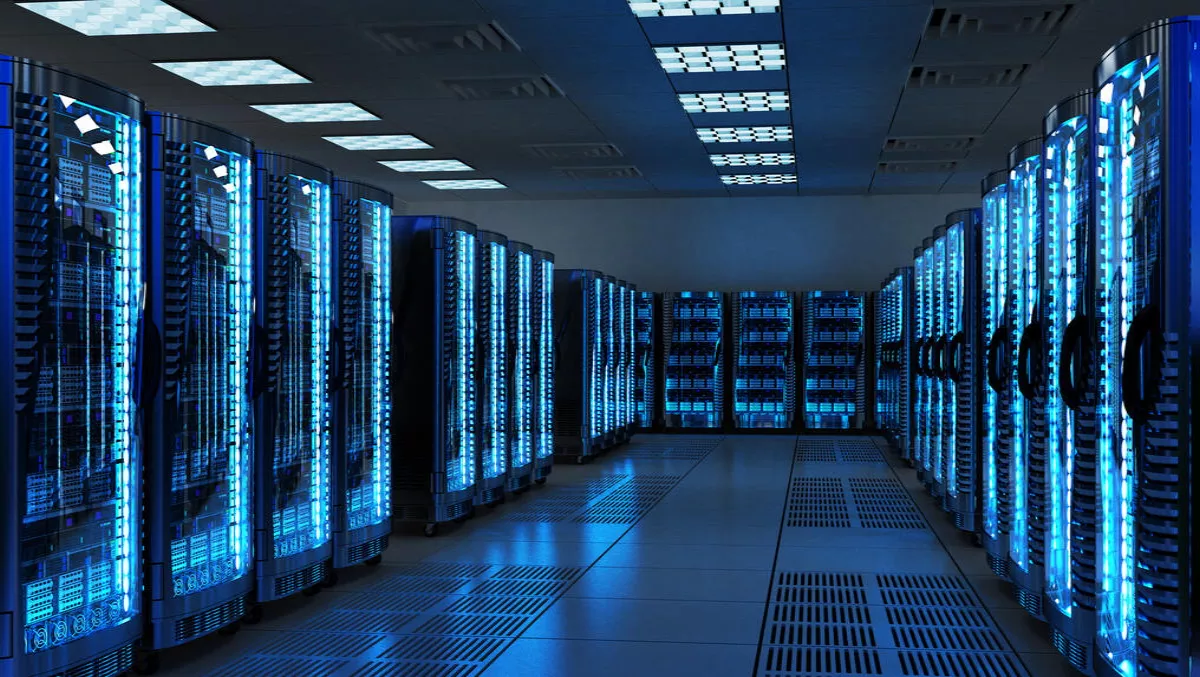 The road to an all-flash data centre: Exclusive interview with HPE's product manager
Paul Reilly, the product manager, Storage, for Hewlett Packard Enterprise, discusses the shifting data center landscape, HPE's latest storage announcements, and flash storage data protection.
In the announcement, you spoke about how the nature of the data center is changing as flash continues to permeate. And, also, there was a reference to a predication that states that within five years 51% of customers will have an All-Flash data center.
Can you add some context to this – from your experience, how has the market for you shifted over the last couple of years? How specifically has your buyer shifted over these years, their expectations, perceptions and needs?
The Australian market has shifted far more quickly over the last three years, with enterprise customers having more of a 'flash first' mindset. We are now in the third wave of the all-flash transition. The first wave was driven by performance enhancements - adding SSDs to arrays to support workloads.
The second wave was driven by economics - investing in larger SSDs and reducing data to drive cost to HDD levels. And now data growth and app development in the data center are expanding exponentially and putting pressure on IT to consolidate more data on less infrastructure.
Buyers have shifted from focusing on foundation technologies, like what type of flash is used, to what data services are available. This is a maturing of the buyer mindset as they realise all-flash is more than just 'go fast storage'.
It needs to support their applications; it needs to be simple to operate; it needs to mitigate risks; and it needs to provide investment protection to the next generation flash technologies on the horizon.
Can you comment on how the data center customer and flash storage market for HPE changes from ANZ to Asia (Japan, China, India)? Or, are there any specific trends in the APAC market that contrast the United States?
Generally, Australia is faster to understand and deploy newer technologies than the rest of Asia. Our customers in Australia understand this and are in the process of making a transformational journey by picking the right mix of solutions to meet their needs.
What gives this portfolio the competitive edge in the APAC market?
HPE is looking at storage differently than our competitors are. In every relationship, HPE aims to help our customers go beyond the box and facilitate the transition to Hybrid IT.
We aim to achieve the right mix of on-premises and off-premises access, control and data mobility so that our customers can focus in on:
Accelerating established and emerging apps
Seamlessly scaling and automating operations for composability
Mitigating risk with data integrity, app availability and protection
And optimising their investments with architecturally and financially flexible models
We just introduced a comprehensive flash portfolio update with new products and data protection solutions designed to help our customers continue their journey to an all - flash data center.
These updates will help them optimise apps and ops with the broadest and smartest flash portfolio in the industry and help manage risk and resilience from core to cloud with efficient data protection built for flash storage.
The ability to offer and propose the right tool for the given problem and different buying personas is absolutely unique to the HPE storage portfolio.
Customers have access to a broad portfolio from one vendor to help solve their compute and networking requirements. In short, we're helping our customers identify the right flash platform at the right economics with the right level of protection to best meet the needs of each customer's organisation.
To address these demands, HPE is updating its overall flash portfolio including the addition of cloud-ready Nimble Storage flash arrays powered by predictive analytics for a new-style approach to storage support and monitoring.
Is the portfolio available in all major countries throughout APAC?
Yes, the portfolio is available in all major countries across Asia Pacific.
You spoke about data protection…what's the biggest risk associated with flash storage?
HPE's storage announcement places a greater focus on data protection and resiliency solutions. With the scale and speed of flash storage becoming pervasive it's critical that customers re-think data protection to avoid risk and eliminate bottlenecks.
Our flash optimised data protection solutions (StoreOnce with HPE Recovery Manager Central) have been designed to minimise any business disruption from events which could impact the flash storage system.
Customers can automatically transition data off-premises while assuring rapid and flexible disaster recovery. This ensures they have a more capable protection and resiliency solution that is matched to today's business expectations.
Could you comment on channel – what's the current situation regarding distributors?
We're very pleased that the majority of HPE channel partners and distributors are focusing on end-to-end solutions for our customers. It's very important that our partner community has access to the full HPE product portfolio, including enhancements from various global acquisitions and mergers.
For example, the addition of new capabilities, including Nimble Storage and SimpliVity, will help us empower partners and customers with a full range of superior flash storage solutions, and deliver the industry's only 'built-for-enterprise" hyperconverged offering.
We're looking forward to working with the channel to identify the right mix of on-premise and off-premise access, control and data mobility for customers in Australia.