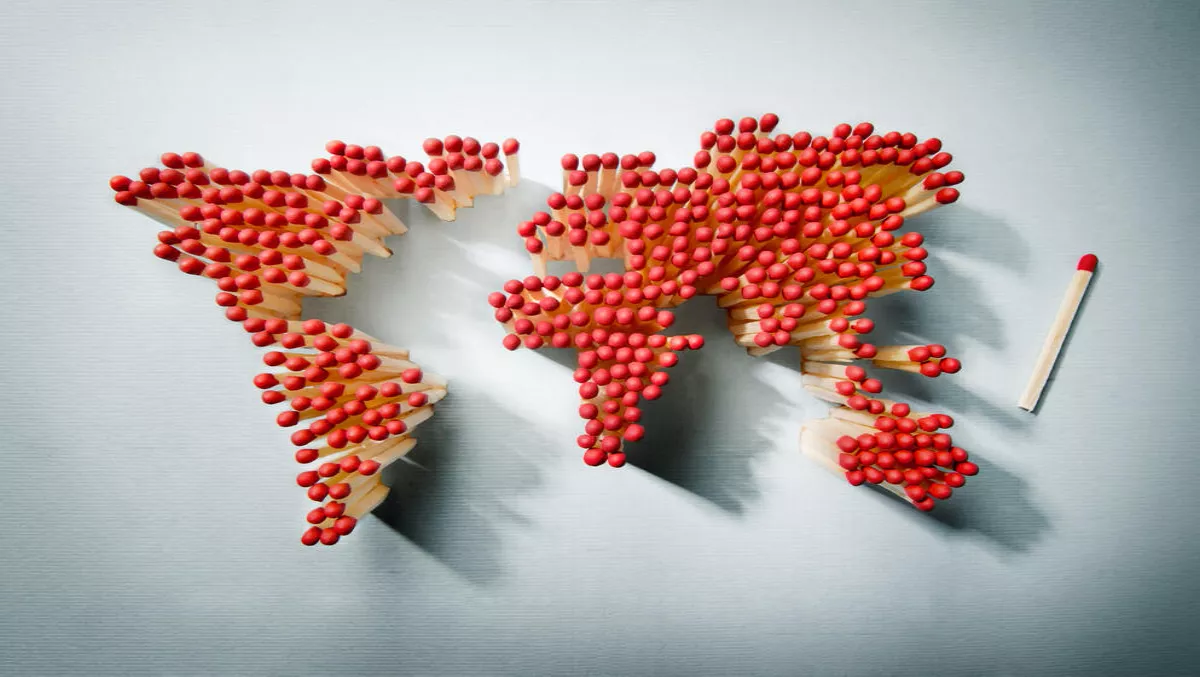 Risk map reveals global data security danger zones
Mon, 26th Sep 2016
FYI, this story is more than a year old
Data storage security in the Asia Pacific region is a mixed bag of risk and reliability, according to a recent survey by Swiss company Artmotion.
The company published a global map highlighting country risk scores, based off white paper research. The company analysed 3.5 trillion IP addresses across 170 countries and ranked them from safest to riskiest.
While 15% are registered in danger zones, the 50 safest nations account for only 3% of the entire global total.
Switzerland ranked as the safest nation, while Somalia came in as the least safest.
Within the Asia Pacific region, New Zealand ranked first with a 5.3% risk score. South Korea followed close behind, with an 8.3% risk score.
Australia's 11.2% risk score beat Japan's 13.6%. Other countries in the APAC region become more risky: Malaysia received a 24.8%, while Vietnam scored at 35.7%.
China received 38.4%, followed by India at 41.3%, Indonesia at 46.3% and Thailand at 46.6%.
Myanmar's 64.8% risk and The Phillippines' 57.2% were the highest risk countries in the entire APAC region.
The Phillippines, Singapore and Indonesia are popular locations for data center operators, with the likes of Telin, Tata, Google and Equinix operating in the countries.
The survey shows the importance of data security and that keeping data within one country isn't necessarily the most secure option.
Artmotion also points out that those using cloud solutions should be informed of risk factors associated with data security, including the location and promised protection levels.
Find the risk map here.