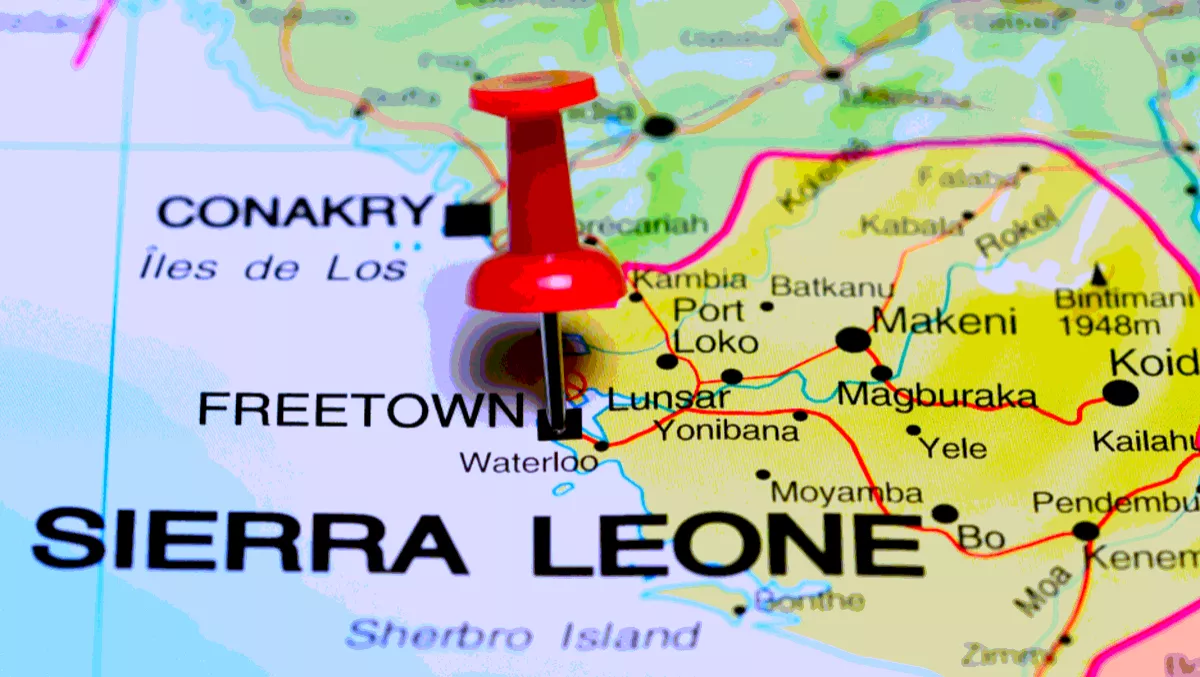 Republic of Sierra Leone to become Africa's first ever 'smart country'
Sierra Leone has entered a nationwide digitisation program that president Dr Ernest Bai Koroma asserts will forever change its global digital standing.
The country argues it has leapfrogged legacy ICT systems with RippleNami's proprietary technology platform and in doing so is now poised to penetrate global markets, obtain economic independence and elevate the prosperity of its people.
RippleNami creates the blockchain data visualisation platform that then empowers citizens across the nation to generate, collect, analyse and transact data – something the blockchain systems solution provider says positions Sierra Leone as Africa's very first 'smart country'.
RippleNami developed the application software in conjunction with the government of Sierra Leone and Data Edge Revenue (a Freetown systems integration company) that connects people, organisations and resources to services.
The first phase of the collaboration is a nationwide economic identification service that is underway with the implementation to roll-out Q4 2017, with the program providing the digital credentials and collections systems to increase financial inclusion and to improve access to public and government-provided services.
Sierra Leone's Minister of Foreign Affairs, Dr. Samura Kamara spoke at the UN General Assembly about the new implementation.
"Today we announce a quantum leap towards digitising a national program, empowering Sierra Leone to obtain economic independence and aggressively compete in global markets while elevating the prosperity of its people," says Dr Kamara.
"For the first time in our nation's proud history, Sierra Leone, in partnership with RippleNami, will deploy the blockchain-data visualisation system solution that enables Sierra Leone to generate, own, collect, analyse and transact data on a nationwide scale – making Sierra Leone Africa's first "Smart Country.
Founder and chief business development officer of RippleNami, Phil Gahn says for the first time ever, the people and organisations of Sierra Leone can leverage their individual and collective assets to fully participate in and benefit from the global economy.
"The visionary leadership of President Koroma and the commitment of the people of Sierra Leone serve as a beacon for other West Africa nations to obtain and sustain a brighter future through digitisation," says Gahn.
"Our partnership with Data Edge Revenue, and our experience delivering services on our platform in Sierra Leone, stand to benefit the entire region in unforeseen ways.
According to Jaye Connolly-LaBelle, president and chief executive officer of RippleNami, it's the advancements in blockchain and cloud computing as well as the country's broad adoption of mobile lifestyles that enables Sierra Leone to leapfrog legacy ICT systems and make essential services affordable and quickly accessible at scale.
"We operate with a clear understanding that data is the new currency in today's economy," says Connolly-LaBelle.
"This program cost-effectively positions countries like Sierra Leone to deploy data-driven services that dramatically improve the lives of their citizens and is easily replicable in neighboring countries.