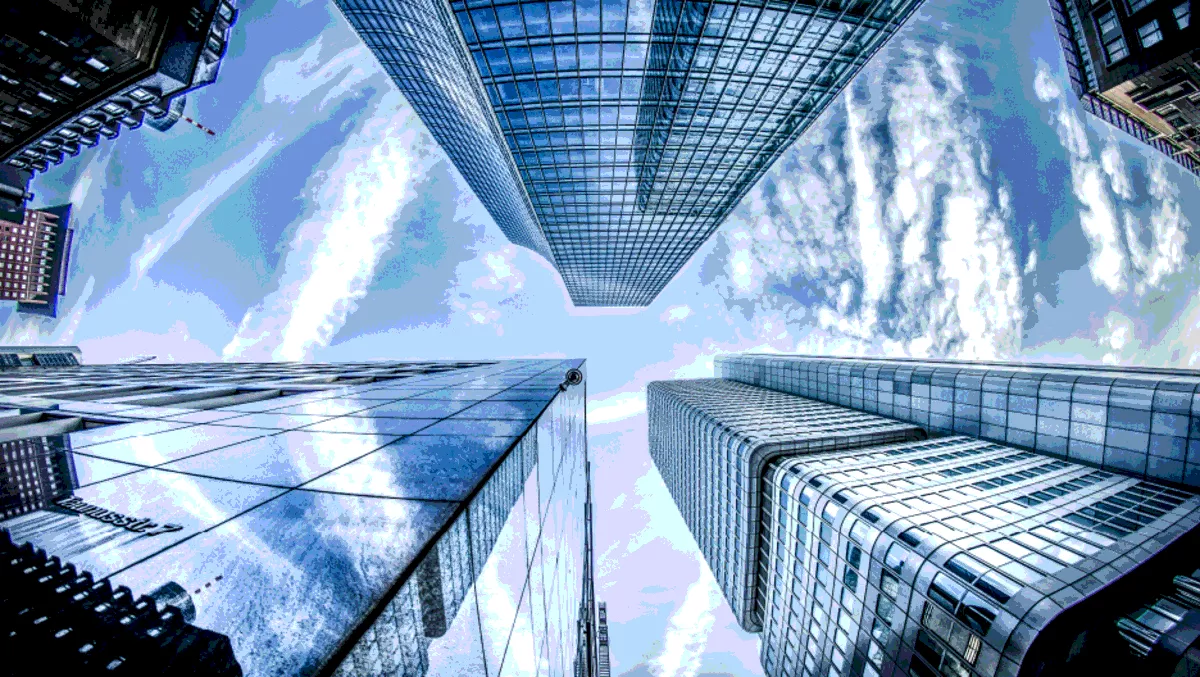 Report finds the on-prem data centre isn't dying – it's flourishing
FYI, this story is more than a year old
When cloud computing stormed onto the scene there were many that believed the traditional on-premises data center had met its match.
Enterprises have been adopting cloud services for a number of years now and so there was reason to believe the believers, but the rise of multi-cloud has provided a sunny forecast for the on-prem data center.
A report from IHS Markit, a global provider of critical information and analytics, found that enterprises are continuing to make significant investments into their on-prem data center infrastructure as they construct their multi-clouds.
IHS Markit senior research director and advisor for cloud and data center Cliff Grossner says the on-prem data center is evolving with server density continuing to increase, the network moving to higher speeds, and increased software-defined storage with solid state drive (SSD) adoption.
"Application architectures are evolving with the increased adoption of software containers and micro-services coupled with a Dev/Ops culture of rapid and frequent software builds," says Grossner.
"In addition, we see new technologies such as artificial intelligence (AI) and machine learning (ML) incorporated into applications. These applications consume network bandwidth in a very dynamic and unpredictable manner and make new demands on servers for increased parallel computation.
Some further highlights of the IHS Markit report include:
Respondents expect an increase of more than double the average number of physical servers in their data centers by 2019
The top drivers for data center investment are security and application performance (75 percent of respondents) and scalability (71 percent)
Cisco, Dell, HPE, Juniper, and Huawei were identified as the top 5 data center ethernet switch vendors by respondents ranking the top 3 vendors in each of 8 selection criteria.
73 percent of servers are expected to be running hypervisors or containers by 2019, up from 70 percent now
Top data center fabric are high speed (68 percent of respondents), automated VM movement (62 percent) and support for network virtualisation protocols (62 percent)
53 percent of respondents intent to increase investment in software-defined storage, 52 percent in NAS, and 42 percent in SSD
30 percent of respondents indicated they are running general purpose IT applications, 22 percent are running productivity applications such as Microsoft Office, and 18 percent are running collaboration tools such as email, SharePoint, and unified communications in their data centers
"New software technologies are driving more diverse compute architectures. An example is the development of multi-tenant servers (VMs and software containers), which is requiring new features in CPU silicon to support these technologies," says Grossner.
"AI and ML have given rise to a market for specialised processors capable of high degrees of parallelism (such as GPGPUs and the Tensor Processing Unit from Google). We can only expect this trend to continue and new compute architectures emerging in response.
The IHS Markit Data Center Networks Intelligence Service provides quarterly worldwide and regional market size, vendor market share, forecasts through 2022, analysis and trends.
Vendors tracked include A10, ALE, Arista, Array Networks, Aryaka, Barracuda, Cisco, Citrix, CloudGenix, CradlePoint, Dell, F5, FatPipe, HPE, Huawei, Hughes, InfoVista, Juniper, KEMP, Nokia (Nuage), Radware, Riverbed, Silver Peak, Talari, TELoIP, VMware, ZTE and others.