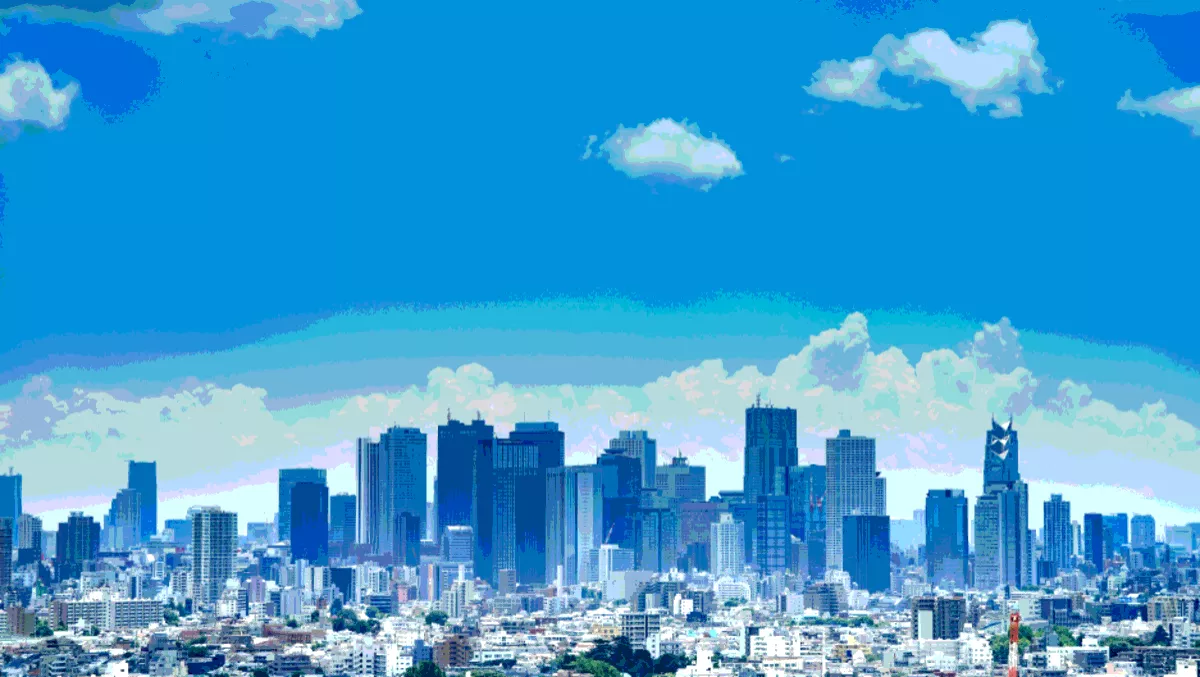 REPORT: An in-depth look into Japan's largest data center markets
FYI, this story is more than a year old
Structure Research recently published a 160 page study on the Tokyo and Osaka colocation data center markets – we've picked out all the important bits.
Tokyo and Osaka lie at the heart of the Japanese data center market. Once a very insular industry served by domestic providers, recent times has seen this change significantly.
"The Japan data center market has historically been one dominated by domestic data center firms such as NTT and KDDI. This has changed in a meaningful way over the past 2-3 years with international firms such as Digital Realty, Equinix and Colt DCS deploying sizable data center footprints in both the Tokyo and Osaka markets," says Jabez Tan, research director at Structure Research.
"The evolution of Japan into more of an international data center market has been driven by the global hyperscale clouds expanding in the Tokyo and Osaka markets. You can definitely expect more international data center activity as the 2020 Olympics in the Japan approaches.
The report portrays Japan in a very interesting light, as while it has many alluring opportunities, it also comes with several challenges.
It is one of the most expensive markets in Asia to operate in given real estate is far from plentiful, labour and construction costs are significant, and power is extremely expensive when compared to other markets like Singapore and Hong Kong. And then of course, the risk of natural disaster is very real.
At the same time, Japan is a global financial hub and the landing point for several submarine cables that connect with the western United States. The internet economy is also highly mature and difficult to serve from alternative locations. All the major hyperscale clouds have already landed in Japan, often housed in third party data centers.
"Organic entry into the Japan market has proven to be challenging. International providers have instead chosen the route of acquiring local data center companies or forming joint ventures with large Japanese conglomerates to establish footprints in the country. We expect this M-A model to continue moving forward," says Tan.
According to Structure Research, the Tokyo market was worth US$1.6 billion in 2017 and is projected to grow seven percent year over year in 2018. The Osaka market was worth $199 million in 2017 and projected to grow six percent year over year in 2018.
Below are the key takeaways of each city:
TOKYO
Tokyo is positioned as the primary hub for international firms to access the Japan market with 109 unique data center colocation facilities in the Tokyo Metro area, with the bulk located in the central Tokyo region. There are notable pockets developing in east and west Tokyo as hyperscale facilities look to take advantage of increased land and power.
While NTT Communications is the market leader in Tokyo from a data center rack capacity standpoint (more than 32,000 racks or the equivalent of 114 MW critical IT load capacity across 25 data centers), Equinix is the colocation market leader from a revenue generation standpoint with a 15 percent market share.
"The Tokyo market is the largest market in the Asia Pacific region outside of China in terms of data center colocation capacity - larger than both Singapore and Hong Kong.
According to Structure Research, Tokyo's data center capacity is 718 MW, as opposed to 318 MW in Singapore and 270 MW in Hong Kong.
OSAKA
There are 29 unique data center colocation facilities in Osaka Metro and like Tokyo, the majority of these are in the central region, but there are a bunch of newer data centers being developed in north Osaka.
Structure Research says the city is an emerging hub for both domestic and international firms that are looking to deploy secondary or disaster recovery data center footprints in the Japan market. Its central location is perfect for serving the surrounding major cities that include Kyoto, Nagoya, and Kobe.
TIS is leading the market in terms of data center rack capacity with 4,500 racks across four data centers, with IBM Japan and NTT West sharing the crown for critical IT load capacity with 17 MW each. NTT West is the colocation market leader from a revenue generation standpoint with 22 percent of the market.