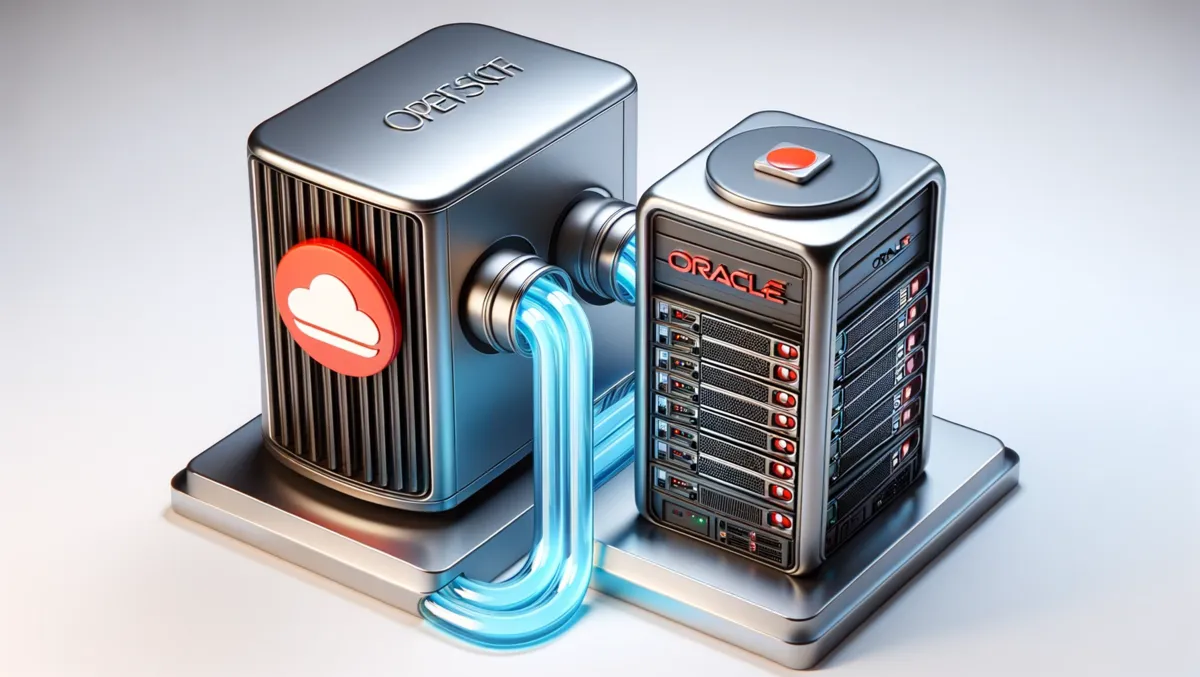 Red Hat and Oracle boost collaboration for improved cloud deployments
Red Hat, a global leader in open-source solutions, has expanded its collaboration with Oracle to facilitate enhanced application deployment on Oracle Cloud Infrastructure (OCI). This strategic alliance includes supporting Red Hat OpenShift, an industry-leading hybrid cloud application platform, on OCI. Red Hat OpenShift is built upon Kubernetes, an open-source container-orchestration system for automating application deployment and management.
The collaboration aids in the support of customer-managed installations utilising certified configurations of Red Hat OpenShift Platform Plus, Red Hat OpenShift Container Platform, and Red Hat OpenShift Kubernetes Engine. These services will operate on OCI Compute virtual machines and bare metal instances. This expanded alliance provides an opportunity for customers to deploy and run workloads on Red Hat OpenShift on OCI, assured of the support and certification from both Oracle and Red Hat. Additionally, it assists customers who use Red Hat OpenShift in their own data centres in moving these environments to OCI more easily.
OCI's distributed cloud extends over 45 public cloud regions, offering over 100 services. These include Oracle Cloud for Government regions in the U.S., U.K., and Australia, and the Oracle EU Sovereign Cloud, among others. With this collaboration, customers can leverage OCI Compute flexible shapes for enhanced performance and cost-effective scalability for Red Hat OpenShift workloads.
The initiative paves the way for organisations to choose the location of their Red Hat OpenShift environment on OCI based on various factors such as regulatory compliance, performance and cost-effectiveness. This flexibility is particularly relevant for organisations operating in complex regulatory environments such as the finance, healthcare and telecommunication sectors, as well as entities operating across multiple jurisdictions.
This collaboration builds on the earlier announcement back in January 2023, where support for Red Hat Enterprise Linux running on OCI as a supported operating system was confirmed. Red Hat Enterprise Linux is now also certified to support workloads on OCI bare metal servers and Oracle VMware Cloud Solution, in addition to OCI flexible virtual machines. Customers also have the opportunity to build customised Red Hat Enterprise Linux gold images for OCI via the Red Hat Enterprise Linux image builder, which meets a wide range of application workloads and security compliance requirements.
Reflecting on the collaboration, Ashesh Badani, senior vice president and chief product officer of Red Hat, said, "With today's announcement, Red Hat and Oracle continue to deliver on our efforts to extend customer choice and flexibility on OCI to our large, global customer base." Karan Batta, senior vice president of Oracle Cloud Infrastructure, further elaborated, "Fully certifying and supporting Red Hat OpenShift on Oracle Cloud Infrastructure will enable Red Hat OpenShift customers to simply and easily run their workloads anywhere in the world on OCI's distributed cloud."