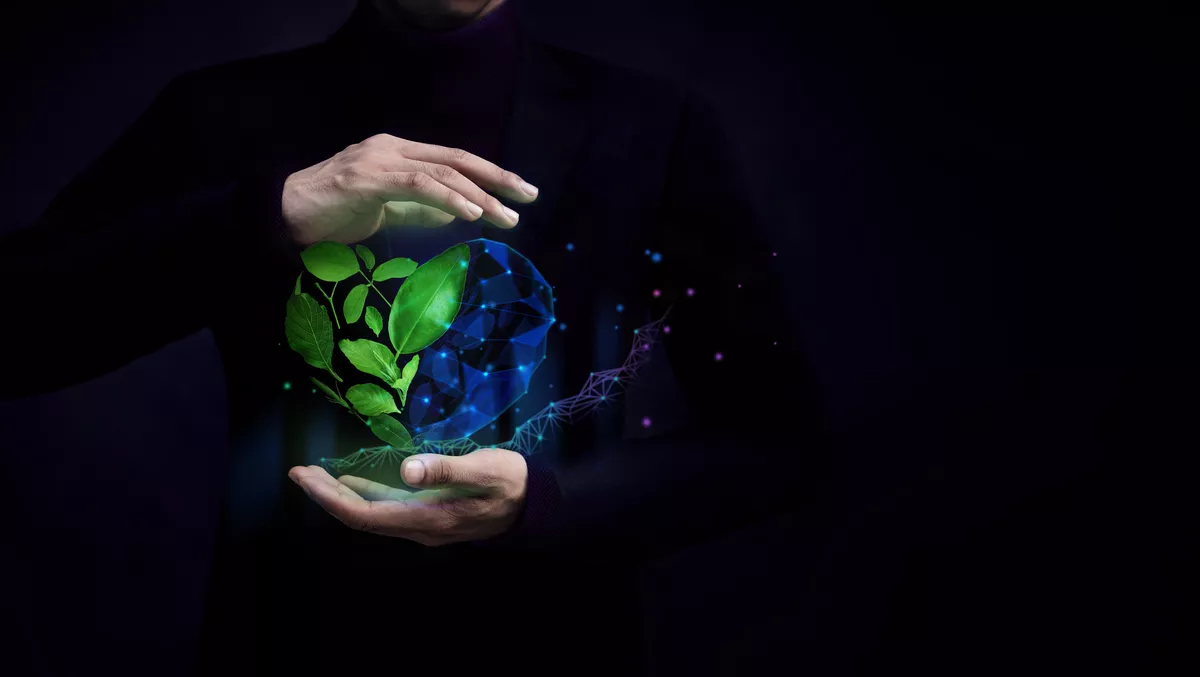 RDA and MVGX partner for sustainable data center development
FYI, this story is more than a year old
Red Dot Analytics (RDA) and MetaVerse Green Exchange (MVGX) have entered a strategic partnership to make Singapore's data center development and operations more sustainable.
The companies will work together to verifiably measure and offset the carbon footprint of data centers in tropical environments, allowing for greater sustainability in the sector moving forward.
Noting how quickly digitalisation is progressing for businesses modernising their operations, the companies note data centers play a crucial role in powering this infrastructure for organisations globally.
However, despite data centers comprising approximately up to 5% of global greenhouse gas emissions and cooling systems consuming 40% of all power, their energy expenditure is often overlooked when companies and governments assess how to offset their carbon footprints.
Reports show in Singapore alone, data centers consume 7% of the city-state's electricity, which continues to primarily be based on natural gas.
As a result, a moratorium has been placed on new data center projects since 2019 amid the growing environmental concerns.
Although the moratorium is set to lift in Q2 2022 as part of a pilot program, the Singapore government is bringing in new efficiency standards in line with the country's overall 2030 Green Plan.
RDA provides enterprise-level AI-powered offerings to make data center infrastructures more sustainable, affording businesses the means to track greenhouse gas emissions in their lifecycle management more accurately.
Backed by research developed at NTU, RDA uses "cognitive digital twin" technology to create a virtual replica of a real-world system that can ingest large amounts of data to simulate the effect of any changes to a system before they are put into the physical system.
RDA's DCWiz offering digitalises data center operations and forecasts how much energy will be consumed using predictive AI-powered models.
"For too long now, rapid technological innovation and changing consumer behaviours have come at the expense of the environment," Red Dot Analytics chief scientist Dr Wen Yonggang says.
"While there are growing trends in the use of renewables or the race to produce more energy-efficient hardware, the truth is, we need to find ways to use energy in a more intelligent way, and that begins with accurate measurement.
"RDA can solve one part of the puzzle and in working with MVGX, we hope to strengthen our value proposition by taking our clients one step further in their sustainability journeys."
Dr Yonggang is also a professor and computer science and engineering president's chair at NTU.
Powered by MVGX's Non-Fungible Digital Twin technology (NFDT), the company's Carbon Management System will support RDA clients in the processes of reporting, calculating, and validating to credibly certify carbon neutrality with the British Standards Institution (BSI) 's ISO 14064-1:2018 Carbon Footprint Verification and PAS 2060 Carbon Neutrality Verification.
Internationally recognised gold standards for carbon footprint validation, these certifications have been created in line with international management benchmarks.
MVGX is also recognising RDA's commitment to greener data center operations by designating it as one of its preferred data center providers.
MVGX says this will encourage its global client base to work with RDA to increase the sustainability of their data center operations.
RDA will also designate MVGX as its preferred platform for financing green data centers and encourage its clients to use MVGX's offerings to offset their carbon footprint in a verifiable way.
"As businesses work toward meeting their net-zero goals, they need to consider the entire scope of what they do and that begins, first and foremost, with the infrastructure that powers their operations," MVGX co-founder and executive chairman Bo Bai says.
"Today, data centers, while overlooked, are a core component of any online organisation, and in working with RDA, we want to show that there is, in fact, a way to ensure that energy expenditure at every level can, in fact, be accounted for and mitigated accurately.
"Backed by RDA's high-quality energy measurement capabilities and our emphasis on high-fidelity, transparent reporting, we look forward to exploring collective opportunities to offer greener cloud services to businesses as they strengthen their sustainability commitments."