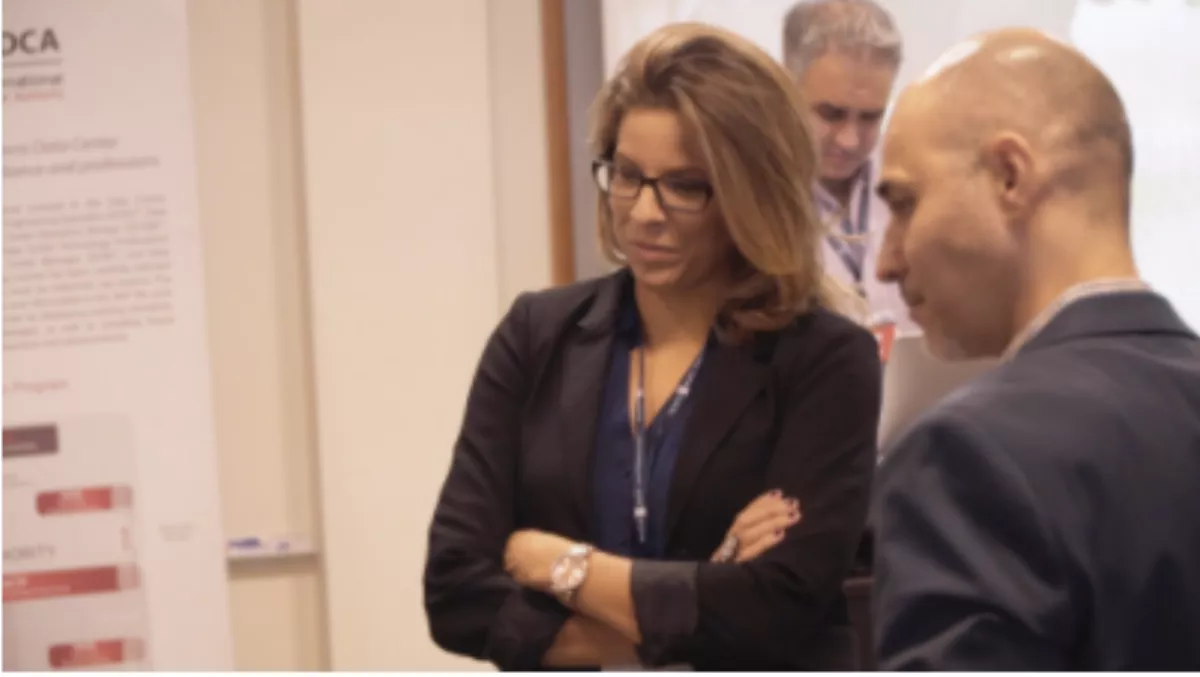 QTSC April 2016 Summit: eBay Hosts IDCA committee at Salt Lake City data center
International Data Center Authority (IDCA) announces that its Technical Standards Committee held its quarterly summit at eBay's flagship data center in Salt Lake City, Utah. This announcement comes after the standards committee members concluded their tour of the eBay's data center facilities, met with the data center architects, site and regional managers and participated in the committee's quarterly summit during their stay in Salt Lake City, Utah on April 18 and 19, 2016.
IDCA Chairman Mehdi Paryavi said, "eBay has made significant investments to innovate as a hyper-scale data center operator. We welcomed eBay's invitation to host IDCA and appreciate all the hospitality extended towards us.
It is IDCA's routine to visit data centers and rotate among the premier data centers, which its committee members have a key role in designing, building and operating. "eBay's visit was effective because it showed us what eBay is doing differently from the way we design and operate our data centers at LinkedIn as well as other respective organizations. This is important because at the end of the day we want to reach a common consensus across the industry," said Eric Wendorf of LinkedIn, Member of IDCA Technical Standards Committee. Steve Naumann, Director at the Social Security Administration and Member of the IDCA Technical Standards Committee said, "Our tour of eBay's data center in Salt Lake City showed us the transition from what we all knew from a few years ago all the way up to today. What we learned was the progression and the learning each step along the way. We have all started at one point, and learned our way through the data center and what we are trying to do at IDCA is to share that knowledge with the entire data center industry.
IDCA committee members are active data center professionals who are constantly in and out of data centers. So it was decided early on that it would be best if the brainstorming events, discussions, seminars and summits would take place in an actual data center, which could potentially become a role model for others to follow. "We didn't FaceTime or meet virtually, rather we came to the actual site to meet our peers, talk to eBay guys see how they run things, what types of challenges they face every day -- and how they overcome them, and what sorts of innovations they have introduced. They also pointed out their shortfalls and how they have dealt with them and evolved." Lance Walker, Member of the IDCA Technical Standards Committee.
eBay's data center is more a center of innovation in terms of bringing technology to its edge, than just being a data center that consumes off-the-shelf products. IDCA believes that taping into the experiences of such facilities could be an eye-opener for the data center community. IDCA members travel around the world and meet data center architects, builders and operators, to constantly exchange ideas, pass on knowledge to them and also see how are they dealing with today's challenges. "The purpose of meeting at eBay's flagship data center in Utah was to evaluate firsthand eBay's methods of engineering and operation as well as technology selection and development. This helped us realize their advancements and observe and digest the lessons learned through the shortfalls of the past," noted Dikran Kechichian of TechXact Group and Member of the IDCA Technical Standards Committee.
"I'm delighted to host the technical standards committee at eBay data center in Salt Lake City. One of the things that is really important for our committee and the industry at large is to gain awareness of the innovation and the implementation methods utilized by others. This sort of cross-knowledge is an invaluable opportunity in terms of educating everyone to see what it is that leaders in the data center industry are doing. There are many leaders in the industry who are pushing innovation to design systems that are next-generation, and eBay is one of them. Bringing that exposure to stakeholders helps them gain access to areas beyond their own experiences. We are visiting many data centers during our effort to get the most possible exposure to the widest variety of data center types and innovations and factor that knowledge into our standards development," said Steve Hambruch, Chairman of the IDCA Technical Standards Committee.