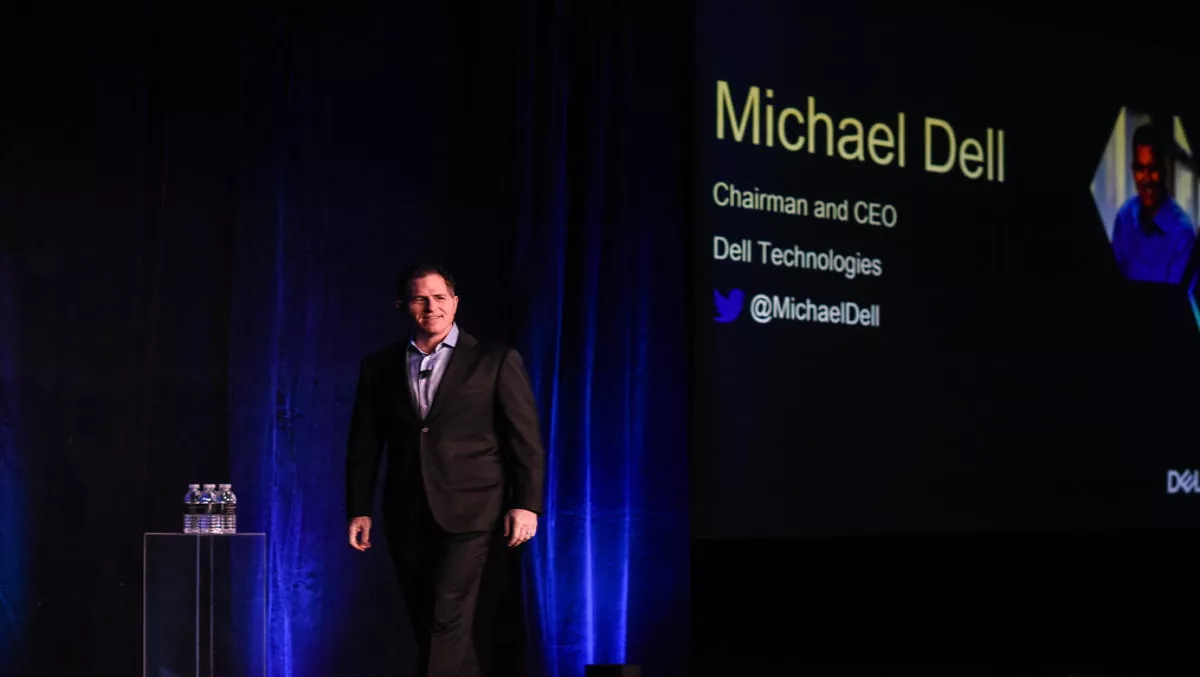 Q&A with Michael Dell: Software-defined data centers, PCs & the future of IT
Michael Dell joined a media roundtable of journalists during Dell EMC World this year for a question and answer session.
Here are the key highlights.
CIO's in India are asked to deliver business value every day and every dollar spent on infrastructure is being questioned by the CFO.
How has Dell responded in terms of the new acquisition models that you're offering?
Information technology is not something that you do for fun. CEO's invest in information technology to be more productive, to improve their costs, and to enable growth and the acquisition of new customers for their business. What's interesting about what is going on today is you actually can't do anything without information technology.
You can't design new products. You can't have a big supply chain. You can't interact with your customers without IT and of course we've been talking a lot here at Dell EMC World about the digital transformation and how companies are having to reimagine their business given all the availability of new information.
When you go to the CEO and say you'd really like to do this digital transformation, the CEO will often say something to the effect of, 'well that sounds really nice but I'm not going to give you any extra money. You need to do that with the budget you have.' So, then they look to the infrastructure and say, how do I modernise, make it more efficient, automate it, to take cost out and enable this digital transformation.
So that's really what we're doing with a lot of our customers and a lot of our innovations are all about enabling that kind of modernisation, automation of the environment to enable that productivity.
At the same time, we also see this workforce transformation. Where, I think a few years ago there was the idea that everything was going to the mobile phone. It turns out that that was a bit of an exaggeration.
There was a defocusing on some of the devices, like the PC, that people use to be productive. What happened in many companies is the installed base of PC's became very old; the productivity fell and even some companies said the objective is to have the lowest cost PC possible.
But it turns out that if you want to make people productive, if you want to retain the most talented people, if you want to attract the most talented people into your company, having the lowest cost PC is not actually the right answer. You want to have the best tools to make them productive. There's a balance there.
And then, of course, as you do this digital transformation, there are all these devices that are connected up, and it has to be secure. I'm seeing more and more realisation from certainly the CEOs, that the wool of IT, in particular the digital, in their business has never been greater than before. And, that's really shaping a lot of the conversations on digital transformation.
If you compare now with five years from now, what will be the biggest change, in terms of what Dell Technologies will do?
And specifically what market segments do you want your partnering companies to have won in five years?
If we look ahead, five or ten years, I can see a couple of things happening. The first is that the software defined data center will become the de facto standard. We are in the early days of the software-defined data center.
We are seeing the software defined network starting to emerge with VMware NSX; certainly virtualisation of the server is well understood. This software-defined data center enables moving the focus up to the application level and that enables all kinds of new possibilities in terms of flexibility and adaptably to new kinds of workloads and applications.
Another thing we expect to see within the five-year timeis the emergence of the fifth-generation cellular network. Japan is leading the way here, but we expect that it is going to be a global phenomenon.
Fifth generation cellular network is not so you can talk on the phone faster, and not even so you can take more pictures on your phone. It's data. And the low latency characteristics of the fifth-generation cellular network will create a new kind of distributed computing and distributed computing cloud that is very different from the clouds of today.
If you hear people talking today about the Internet of Things, and these future use cases, just like the internet, that kind of turbo charged things 20 years ago, the fifth-generation cellular network will create a whole set of possibilities that are quite amazing.
Which market segments do you want to win?
We're very focused on infrastructure.
Everything that you can imagine that relates to infrastructure: the client devices, the data center, the security, the software, the network function, virtualisation, delivering network as code.
Those are all super important areas for us. With Pivotal, we're jumping a bit above the infrastructure and creating a new kind of infrastructure to develop the applications for this new cloud native world.
Big tech companies have a tendency to leave Australia, and other countries in the region, off the initial guest list for products and services.
If Dell is planning on making everything they announce this week available to Australia, why is that the path you've chosen? And if not, why not?
We operate in about 180 countries. We do not do everything in all 180 countries. Australia is pretty high up on the list actually, and we have a bit of tiered approached. We have a group of countries that are sort of the big countries that we focus on first; Australia happens to be one of them, Japan happens to be another one and markets that we focus on.
We also know that there are enormous populations and opportunities all over the world so we do have a very global business in nature. You can expect the vast majority of everything you've seen to be made available all over the world but we're going to focus on the biggest markets first. Australia happens to be one of them.
A lot has been said about how big India as a market is for Dell, people from your company say its top six or top five or top three.
So, just to say it once and for all, how big is the India market for Dell?
India was our third largest market and when we combined with EMC and VMware it wasn't our third largest market anymore, it became smaller. Not because the market for Dell EMC shrank, but because some other markets were bigger. But India has a 1.2bn people, India continues to grow, so I'm confident India will keep growing.
As you point out, we have a broad range of activities for Dell Technologies in India, from research and development, manufacturing, services, sales, etc. So, it's a great place for us, it's an important place for Dell, and it will continue to be.