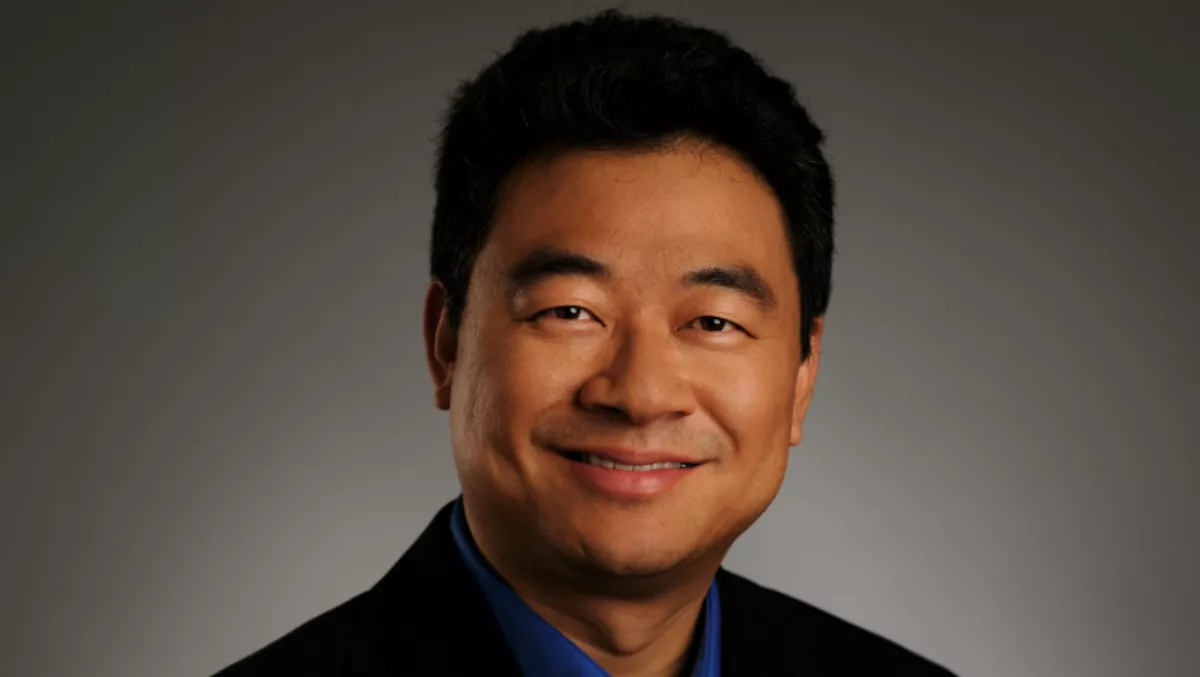 Q&A: Cloudian CEO reveals thoughts on data centre and cloud trends
Tue, 8th Jan 2019
FYI, this story is more than a year old
By Ashton Young, Editor
Recently we had the opportunity for a Q-A with Cloudian CEO Mike Tso to discuss the state of current data center innovations and his predictions for the years ahead.
Perhaps one of the most enduring acronyms in data center circles is AI – or artificial intelligence – which is where we started, specifically on the effects it is having on data storage.
"AI is the ultimate, insatiable consumer of data. As AI applications strive for ever-greater accuracy, the data required rises exponentially – for example, going from 99 percent to 99.5 percent accuracy is significantly harder and more data-intensive than going from 80 percent to 90 percent," Tso says.
"In addition, data retains its strategic value even after it's run through an AI engine because AI involves continuous retraining, and other applications might be able to leverage that data, now or in the future. All this means that deleting data now comes with a cost. When it comes to AI, the resulting need for boundless data retention requires a foundation of object storage: an infinitely scalable, highly cost-effective data storage and management system.
Tso says today's computing and storage systems are clearly delineated, which means AI applications are having to copy vast amounts of data from storage systems to high-performance computing clusters where the AI applications run.
While this may suffice for most operations, Tso says it is becoming increasingly impractical as the cost and time involved in moving data surges in line with relentlessly growing data volumes.
"In the coming years, we expect data-intensive applications like AI will converge with storage systems – it's easier to move compute jobs to the data storage system than moving vast amounts of data to the compute system," says Tso.
"This speaks to the broader concept of data gravity, in which compute applications and services are located where data is produced and compute and storage further converge.
Various different forms of cloud have emerged since the technology's mainstream rise, including private, public, and hybrid. In terms of what will be the predominant form, Tso is confident.
"It's clear that hybrid cloud – or multi-cloud if one defines that as including multiple public and private clouds – will predominate in the future. The public cloud was initially viewed by many as ideal for managing rapidly growing data, but, over time, users have realised that – like any technology – it's not a panacea," says Tso.
"The key is applying it where it makes sense, the right solution for the right problem. That's what hybrid cloud is all about: for example, reducing in-house infrastructure and management costs for data that is unlikely to be accessed while keeping frequently accessed data readily available in a private cloud on-premises to improve performance and reduce access charges.
There have been various forecasts about 'the death' of on-premises data centers, but Tso remains adamant that these are misinformed.
"The demise of on-premises infrastructure has been greatly exaggerated. While public cloud usage has grown rapidly over the past decade, on-premises infrastructure has grown impressively as well. As total data capacity continues to grow while total internet bandwidth grows, most of the new data created is by machines at the edges – such as DNA sequencers, surveillance cameras, intelligent vehicles, sensors in turbines and engines, etc.," says Tso.
"Most of this data will stay near where it's created – i.e., on-premises – because moving it requires physical networking infrastructure that is not keeping up. Data gravity, as well as performance and regulatory requirements, will drive continued growth in on-premises data management systems. Even Amazon has recognised the continued importance of on-premises solutions, as reflected by its recent AWS Outposts announcement.
Tso says Cloudian was formed seven years ago on the foundation of three fundamental beliefs: the cloud needs to come to the data (making S3 compatibility essential for on-premises storage), all storage will need to be hybrid with the ability to move data seamlessly between public cloud and on-premises environments, and data gravity will drive compute and analytics to converge with data locality.
"This combination has uniquely differentiated Cloudian and propelled us to be the largest independent object storage company," says Tso.
"All our competitors started from a different place, such as a SAN or NAS, hardware-centric history, and optimised their object storage offerings to fit within the rest of their product portfolio rather than new architectures and economics built around customer needs.
After rapid acceleration in the past few years, Cloudian is now the largest independent object storage vendor.