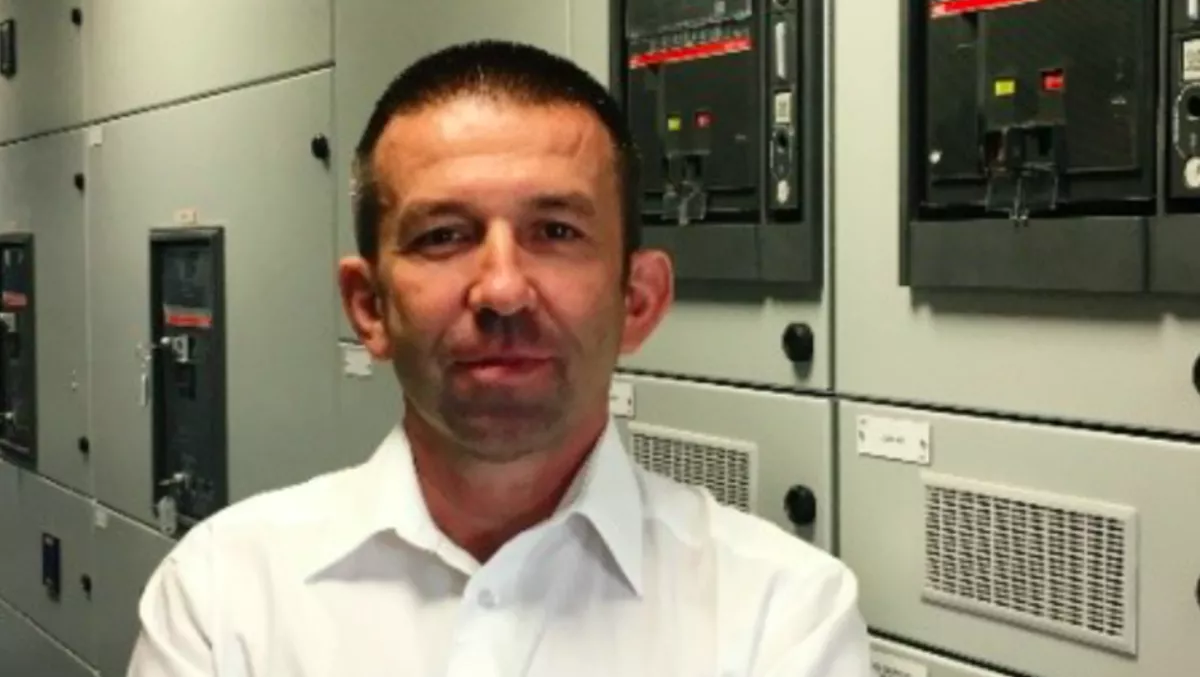 Q&A: Aruba manager on imminent data centre challenges
By Contributor
Thu, 14th Feb 2019
FYI, this story is more than a year old
New regulations and other surrounding factors are driving change in the data center industry, and in light of this, Aruba S.p.A infrastructure manager Alessandro Bruschini has provided his thoughts on the matter in terms of both challenges and opportunities.
The IoT, 5G, 'Industry 4.0, booming demand for both consumer and enterprise online services… as the need for data center services continues to increase, aren't the challenges about energy efficiency only set to get worse, especially as we move into the hyperscale era?
When you consider that by 2025, one-fifth of all the electricity in the world will be consumed by data centers (according to research from Climate Home News, data center vendors and operators cannot afford to ignore the question of energy efficiency.
As more data centers come into play to cope with the growing data deluge, proper attention will need to be paid to energy efficiency to avoid valuable resources being diverted to unnecessary expenses.
For example, for many data centers, the discussion around energy efficiency is not only about how power is used, but also how it is generated. One talking point is the fact that many different voltages are used in transmission and distribution of energy. This means that the energy is transformed several times and each transformation results in some efficiency losses.
Data Centers that focus on the optimisation of their energy consumption also make significant savings on costs. For example, the cooling system of our Global Cloud Data Center (GCDC) only cools 30% of the building, while most cooling systems will cool 100% of the buildings. This means that we can reduce the quantity of energy we use.
The environmental impact of data centers has been well documented over the years, but what is the latest situation – are they getting 'greener'?
As issues surrounding global warming and resource preservation become more widely discussed, the conversation around data center energy efficiency will become more and more prominent.
But going green isn't exactly easy. Green energy is more expensive to produce than standard energy, and however good green energy makes them look, organisations tend not to want to pay more. So a sustainable alternative must not only be green, but also consume less energy (so that organisations are not out of pocket).
With this in mind, vendors and operators are exploring various options to make their data centers 'greener'. For example, on-site power generation is proving to be a more environmentally friendly form of power generation than other forms of power generation. For starters, most of them are based on environmentally friendly power sources, such as wind, solar, or biofuels.
Indeed, what do we actually mean by 'green' in this context - how do you measure it? Is PUE enough?
When we refer to 'green' data centers, we essentially mean data centers that put a focus on energy efficiency and sustainability, powered by clean energy sources such as solar and wind. More and more providers are now putting an emphasis on renewable energy and it's something customers are paying attention to.
Power Usage Effectiveness (PUE) – i.e. a ratio that describes how much energy is used by the computing equipment – is one of the most popular ways of measuring how 'green' a data center is, but it certainly isn't the only metric. From water usage effectiveness (WUE), to data center predictive modelling (DCPM) and data center energy productivity (DCEP), it's important that data center providers use a range of metrics to monitor and improve data center efficiency.
What are the latest initiatives and regulations that data center operators/architects need to be aware of – what are the stipulations, guidelines and advice being issued by data center trade bodies as well as governmental organisations?
As with most other industries, there are a whole host of regulations that data center operators need to be aware of. The European General Data Protection Regulation (GDPR) has undoubtedly been the most high profile of the last 12 months or so, with data center providers now forming an important link in the GDPR compliance chain – even if they are located outside of Europe.
But it's not the only one. For example, the Network and Information Systems Regulations 2018 entered into force in the UK last year, introducing important new security compliance standards for infrastructure operators.