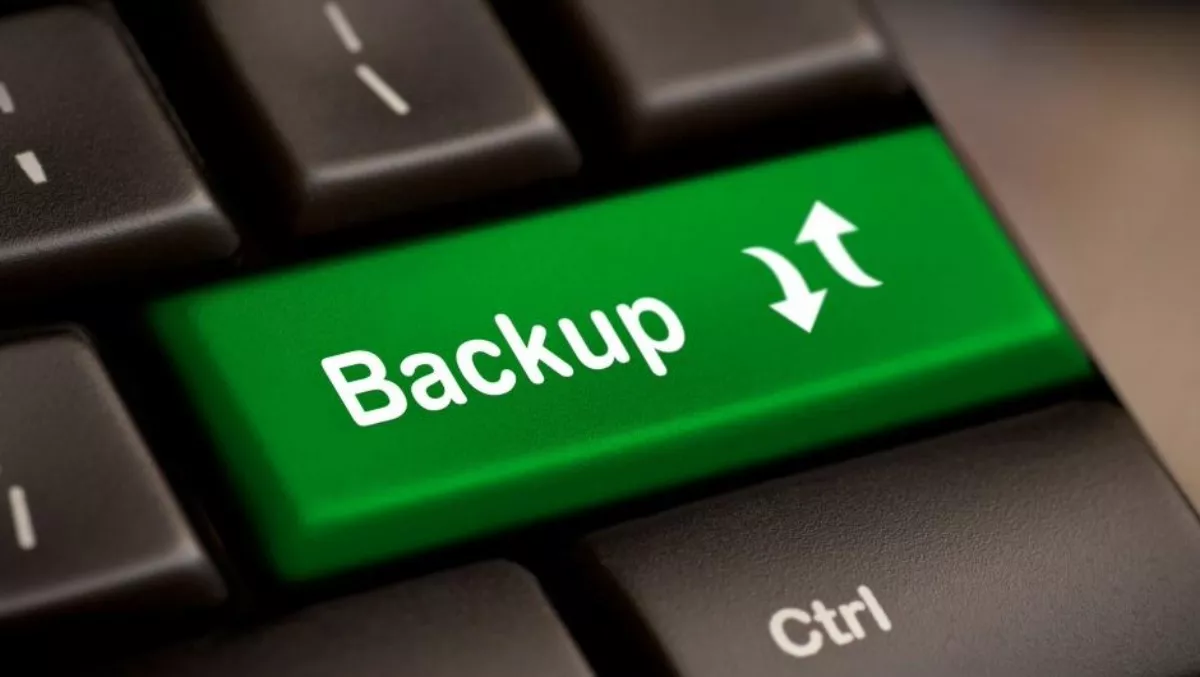 Purpose-built backup appliance market erupting in EMEA
The EMEA purpose-built backup appliance (PBBA) picked up in 2018 where it left off in 2017 with strong year on year growth in the first quarter.
This research comes from the International Data Corporation (IDC), as vendor revenues increased 24.8 percent year over year in the first quarter of 2018 to reach $243.2 million.
IDC determines a PBBA as a "standalone disk-based solution that utilizes software, disk arrays, server engines, or nodes that are used for backup data and specifically for data coming from a backup application or can be tightly integrated with the backup software to catalog, index, schedule, and perform data movement.
Total EMEA PBBA open systems vendor revenue increased 29.3 percent year on year with revenues of $234.8 million, while mainframe system sales fell 36 percent.
"The greater emphasis on meeting recovery objectives, ease of use, the ability to tier to the cloud, and the desire of organisations in EMEA to be compliant with GDPR requirements have helped to drive the focus on PBBA systems," says IDC EMEA storage systems senior research analyst Jimena Sisa.
Major companies covered in this research include Dell, Veritas, HPE, IBM, Quantum, Barracuda, Oracle, Fujitsu, Exagrid, HDS, Unitrends, and Falconstor Software.
IDC broke the EMEA down into two regions to get a closer look into what the individual markets are doing:
Western Europe
Vendor revenue in Western Europe rose 19.5 percent to $181.6 million with the growth coming largely from open integrated systems that underwent a 39.4 percent rise year on year.
PBBA spending was particularly high in France and the UK with the nations achieving 56.6 percent and 30.1 percent year on year growth respectively.
"European organisations have opted to invest not only in innovative data quality and validation solutions that help them make the data more accurate and compliant, but also to incorporate data management solutions to give enterprises agile and unified access to the various data formats across multiple platforms," says Sisa.
"This has helped boost the PBBA market in Western Europe as some vendors have incorporated data control and management solutions into their product portfolio.
Central and Eastern Europe, the Middle East, and Africa (CEMA)
The PBBA market in CEMA underwent strong growth in the first quarter of 2018 after posting a 46.1 percent increase in vendor revenue compared with the same period a year ago. This growth came on the back of open target systems, as most vendors recorded double-digit increases in this segment.
Narrowing it down even further, both Central and Eastern Europe (CEE) and the Middle East and Africa (MEA) experienced healthy growth, but MEA was the real driver with a 64.2 percent share of a nearly $57 million CEMA market. Sisa asserts this came from data center optimisation initiatives and the rise in investments into more advanced data management and storage solutions – as well as GDPR enforcement in Europe.
"As GDPR came into force in May, the reality is that many organisations are still not compliant," says IDC CEMA research manager Marina Kostova.
"The investments in backup and recovery are not only part of a long-planned strategy but are also fast 'backup' solutions for many end users trying to catch up with the deadline."