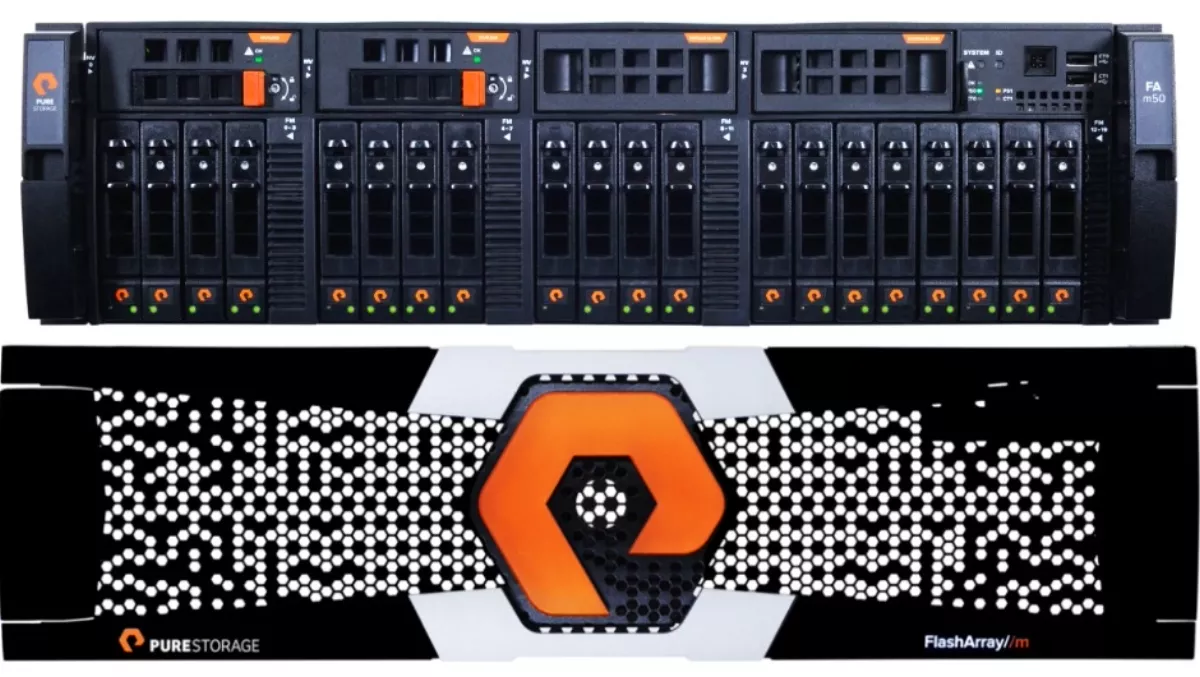 Pure Storage leading the way as all-flash impact becomes 'unquestionable'
Pure Storage has been named a leader in hot all-flash array market.
The accolade comes in IDC's inaugural MarketScape: Worldwide All-Flash Array 2015-2016 Vendor Assessment, which evaluated seven vendors in the all-flash array market, looking at current capabilities as well as longer term strategies which impact ability to provide solutions and gain market share.
Pure Storage is rated a leader alongside EMC and HPE. 'Major players' in the market, according to the report, include SolidFire, IBM and Kaminario, with Violin listed as a contender.
Eric Burgener, IDC research director, says the impact of all-flash arrays (AFA) in the data center and the cloud are 'unquestionable'.
"All-flash arrays are critical for a modern data center and now provide greater cost-effectiveness, flexibility, performance, scalability and simplicity," Burgener says.
"Pure has been a trailblazer in the advancement and maturation of the AFA market with its non-disruptive technology, which makes enterprise storage faster, more efficient and predictable, while maintaining an exceptional level of customer satisfaction," he adds.
Scott Dietzen, Pure Storage chief executive, says the storage industry 'is firing on all cylinders amidst a sea of profound innovation'.
"Today and in the years to come, solutions that solve customer IT headaches and importantly, which translate into tangible business value – via a dramatic increase in performance with flash, and dramatic reduction in complexity and costs through a cloud-centric model – will prevail," Dietzen says.
He says he's 'thrilled' to see the IDC MarketScape's recognition of all-flash storage as a strategic imperative'.
"This validation reaffirms the future is all-flash," Dietzen says.
The report says Pure Storage is 'one of the earlier entrants in the all-flash array space and the first vendor to realise and capitalise on the importance of inline data reduction', having shipped its first FlashArray platform in 2011.
The vendor, a leading independent solid-state array player, is also recognised for its 'comprehensive ability to cost effectively and non-disruptively perform in-lace upgrades across technology generations' while 'maintaining an unprecedentedly high level of customer satisfaction as evidenced by its extremely high Net Promoter Score'.
The MarketScape report also notes that Pure is 'still growing the overall business very rapidly' and 'primarily sells its products through partners, using a high-touch, channel-fulfilled model that has scaled well over time'.
The vendor's offerings are sold 'across a wide range of verticals to support databases – both relational and NoSQL – and other applications, mixed virtual server workloads and VDI environments'.