Partner content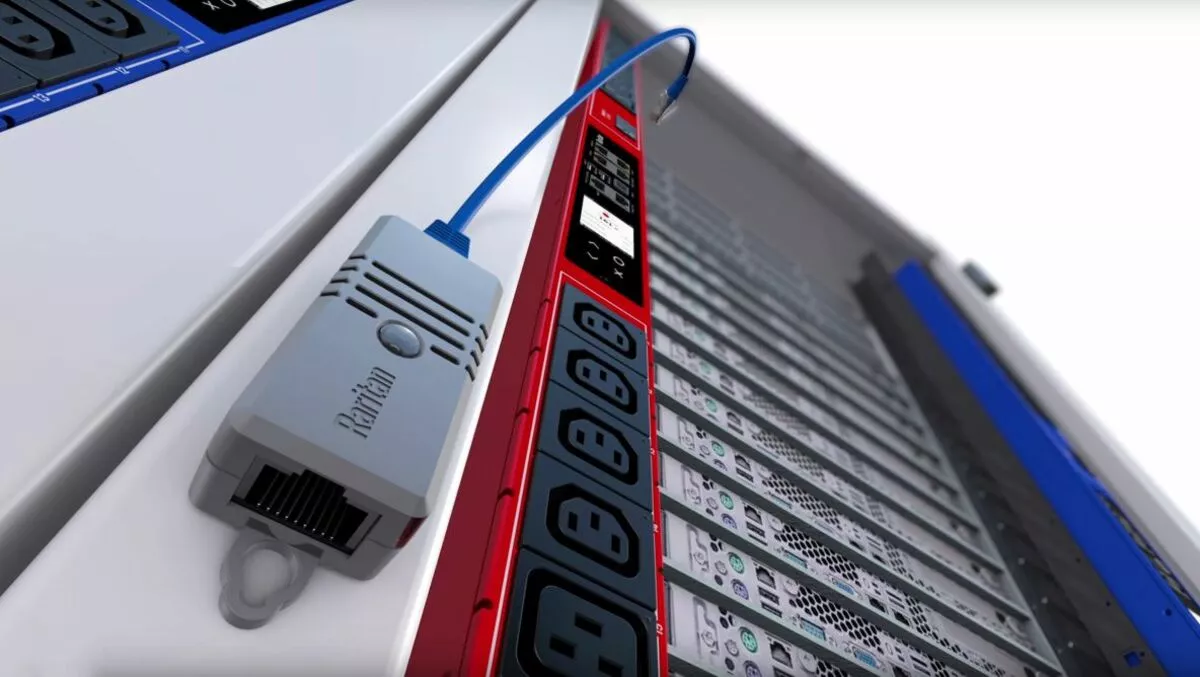 Protecting business-critical data at the rack level
Data security is top-of-mind for organisations seeking to protect their businesses from the evolving nature of cyber attacks, and it is important to take a multi-pronged approach to achieve security across an increasingly expanding attack surface.
One of the most fundamental points of data security is understanding where data is kept and how it is secured. In many instances, that data is kept within a data center comprising rack power distribution units (PDUs) supported by physical security measures.
In some cases, it can be difficult to find out exactly if - or when - a security incident of any type occurs, and even more difficult to protect what you can't access - particularly when the data center is off-site. This is why it is important to have both digital and physical security visibility into the data center.
Power management and rack specialist firm Raritan, a brand of Legrand, understands that incidents are not always malicious in nature - they can be as simple as human error. Whether accidental or malicious, organisations must be able to protect resources and prevent disconnection.
In security incidents, such as unauthorised access attempts, it is important to take all necessary actions to ensure the data center - and the data within it - remain safe. Raritan Intelligent PDUs support physical security measures like sensors, intelligent door locks, surveillance systems with proximity systems, and asset management tags.
Raritan SmartSensors monitor the data center environment for any people or hazards that could affect the performance of IT assets. For example, the DX2-CC2 sensor can detect when doors are opened and closed, whether doors are locked or not.
According to Raritan, physical security is great for protecting internal threats, but security incidents from outside the data center are more common.
Raritan Intelligent PDUs are also designed to prevent incidents such as cyber attacks, data breaches, and identity theft to protect every organisation's most critical asset - its data.
These PDUs also protect against external intrusion by providing a range of user authentication options, password management, data encryption, firewall options, certificates, defense-in-depth, and alert notifications.
Take encryption, for example. All data sent and received by PDUs must be encrypted as it flows to management and production networks. Raritan PDUs enable secure encrypted communication by default through the HTTPS and SSH encryption protocols.
HTTPS connections use TLS 1.0/ 1.1/ 1.2 with AES 128/ 256-bit ciphers supporting the widest range of browsers
SSH connections use public key authentication where password authentication is not adequate or feasible, like in scripts
SNMP v3 connections are encrypted with MD5 or SHA authentication protocols and DES or AES privacy protocols
StartTLS implementation ensures encrypted transport of user credentials from the PDU to the remote authentication server
Besides being a secure server, the PDU is also a secure client when dealing with remote authentication servers using TLS for OpenLDAP and active directory as well as CHAP for RADIUS communication
Encryption is just one example of how Raritan builds digital security into its PDUs.

The company states, "At Raritan, we take PDU rack-level security seriously given our 30-plus years of pioneering experience in IT and data center management. We monitor US-CERT for reported security vulnerabilities to keep our customers secure.
Intelligent PDUs have much more to offer, such as power monitoring, power capacity planning, and environmental monitoring.
Legrand data center solutions portfolio is comprised of the well-recognized industry brands of Raritan, Server Technology and Starline, and the product lines of Cablofil, Bticino that form a complete offering of data, power and control solutions. The combined worldwide engineering resources of Legrand's data center offerings comprise one of the largest teams in the industry devoted to both standard products and custom solutions development, resulting in satisfied customers in more than 100,000 data centers globally. Click here for more information.