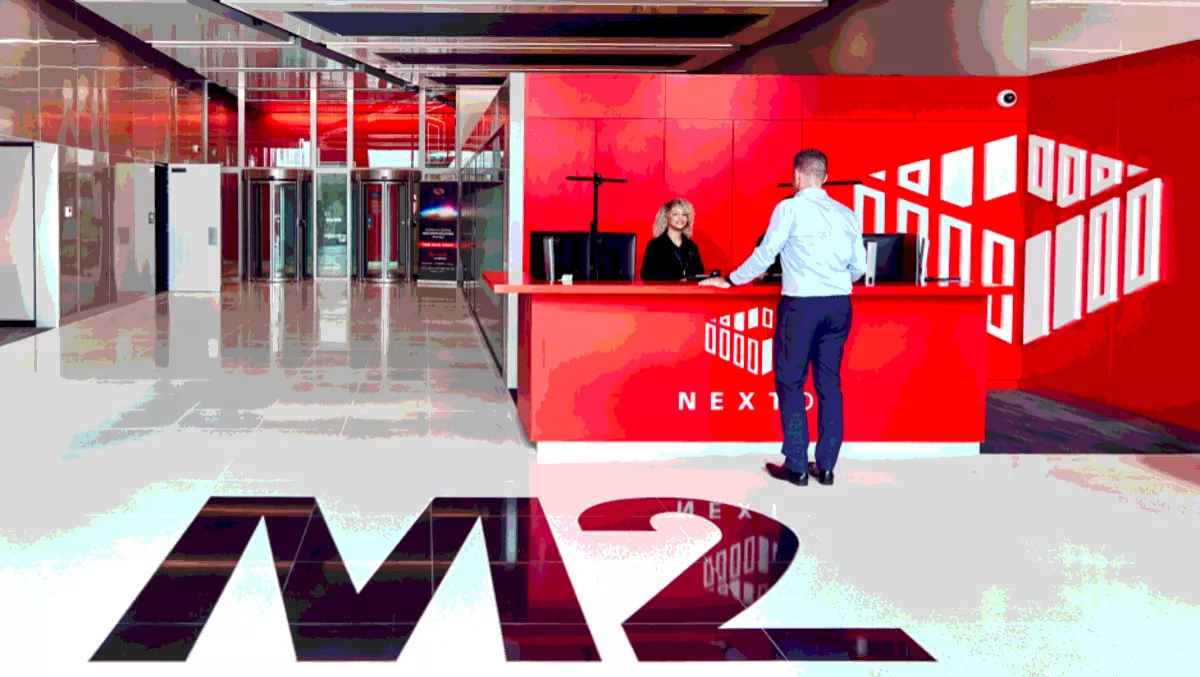 Profits down but revenue & CAPEX up as NEXTDC eyes the future
FYI, this story is more than a year old
It's been a year to remember for NEXTDC as the data center operator continues its march onwards and upwards.
The company today revealed its financial results for the full year ended 30 June 2018 (FY18).
While the company's profits have dropped from FY17, revenue and capital expenditure have both significantly risen – signalling the company's intentions for expansion.
The main figures from these results include:
Revenue of $161.5 million vs guidance range of $152-158 million (FY17: $123.6 million)
Underlying earnings before interest, taxes, depreciation, and amotisation of $62.6 million vs guidance range of $58-62 million (FY17: $49.0 million)
Capital expenditure of $285 million vs underlying guidance range of $307-327 million (FY17: $159 million)
Statutory net profit after tax of $6.6 million (FY17: $23.0 million)
Operating cash flow of $33.4 million (FY17: $44.9 million)
Cash and term deposits of $418 million at 30 June 2018
"We're very pleased to report today's results, with the Company achieving FY18 revenue and EBITDA above the top end of its upgraded guidance range," says NEXTDC chief executive officer Craig Scroggie.
"These results demonstrate NEXTDC's continued strong growth and when combined with pro forma liquidity of more than $1 billion, the Company is extremely well placed to continue taking advantage of exciting growth opportunities.
In terms of the business performance, the company is certainly in good stead with contracted utilisation up 28 percent to 40.2MW, number of customers up 26 percent to 972, interconnection (cross connects) up 37 percent to 8,671, and its partner ecosystem now exceeding 470 technology partners.
"We continue to experience strong demand for NEXTDC's premium data center services, with the Company experiencing not only strong growth in contracted utilisation, but also adding a record number of more than 2,300 interconnections during FY18," says Scroggie.
"Furthermore, with NEXTDC currently in advanced negotiations in relation to further large customer opportunities, we expect to carry this strong momentum into FY19.
The company has certainly been busy over the last 12 months, with some of the highlights including:
New data centers in Brisbane (B2) and Melbourne (M2) opened for customer access
Construction underway for an additional facility in Sydney due to open in 1H19 with an initial capacity of 6MW and an accelerated development of an additional 8MW
Third data hall opened in the company's Perth data center with development underway on the fourth
Three new sites announced in Sydney, Melbourne, and Perth
Expanded cloud offerings via Oracle Fast Connect and Google Cloud Platform with the NEXTDC AXON network
NEXTDC also announced a number of industry standard achievements, including its B2 and M2 facilities being the first colocation data centers in Asia Pacific to attain the Uptime Institute Tier IV Certification of Constructed Facility (TCCF).
"I am incredibly proud of the outstanding milestones achieved by our team in FY18 and NEXTDC continues to raise the bar for the industry," says Scroggie.
"The past twelve months has seen the Company deliver Australia's first UTI certified Tier IV constructed facilities, deliver the industry's most efficient NABERS 5-star designed data centers that certify record low PUEs as well as demonstrate operational excellence via UTI Tier III Gold Certification of Operational Sustainability across P1 and S1 and now delivering another benchmark first with UTI Tier IV Gold Certification of Operational Sustainability for B2.