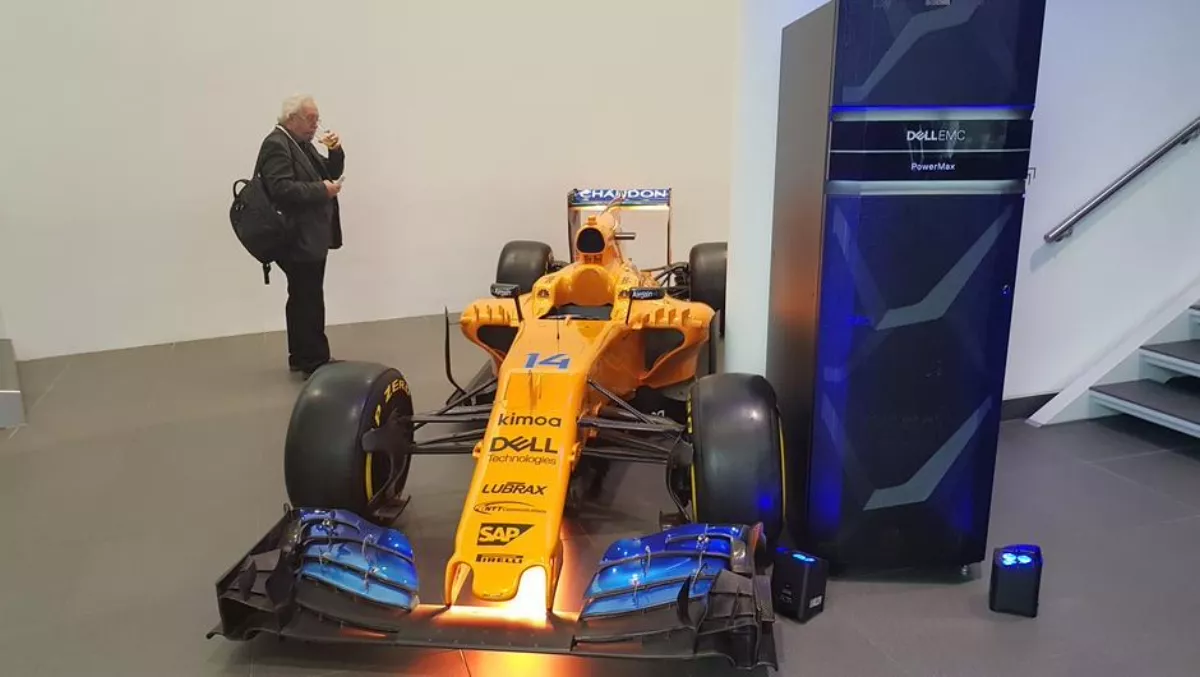 PHOTO GALLERY: McLaren and Dell EMC host data centre event
On Thursday last week we were invited to visit the internationally renowned McLaren Thought Leadership Centre for Dell EMC's PowerMax event.
The event provided insights into the future of enterprise storage through expert presentations, roundtables, and networking opportunities with senior executives, with Dell EMC hosting a demonstration of its recently launched PowerMax, the world's fastest storage array.
McLaren Group CIO Karen McElhatton also captivated the audience with the company's data center practices – including how they manage with having to construct and deconstruct a new data center almost every weekend. And finally, we were given a tour through the McLaren HQ where they actually build their Formula 1 cars.
There will be more to come including Karen's insights on their data center practices, but for now have a gander at some photos from the event.