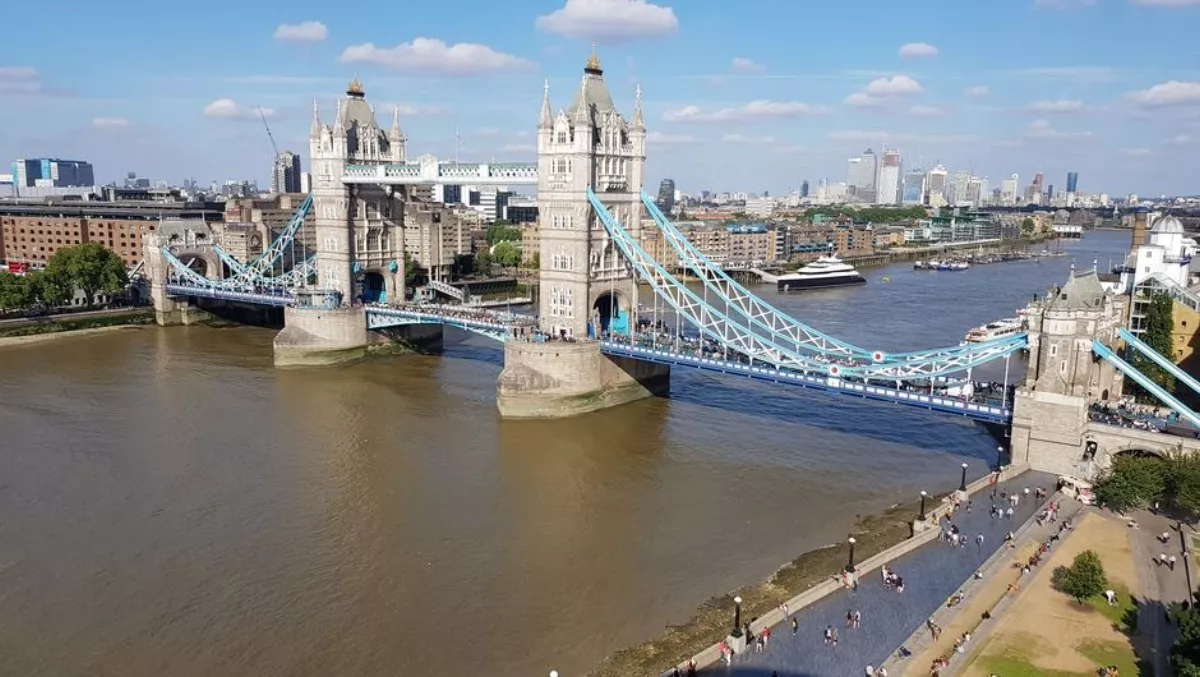 Photo Gallery: Interxion celebrates London expansion with LON3 launch
Last night Interxion hosted an event to mark the launch of LON3, its third London data center.
I was lucky enough to attend the celebration which was held on the top floor of the City Hall, boasting 360 degree views amidst the unusually good weather London is currently experiencing. Canapés and drinks were served to guests before speeches from the likes of Interxion CEO David Ruberg London chief digital officer Theo Blackwell.
Other highlights included a robot named Pepper that interacted with guests by performing dance moves or even facilitating bookings for a tour of the Interxion facilities. The incredible technology within Pepper was juxtaposed against a wall of technology that has emerged over the last 20 years showcasing how we've progressed from 'disconnected tech' like VCR to the 'connected tech' we all use everyday.
Of course, the speeches finished shortly before 7pm to enable the football to be played on all six screens within the City Hall. If only that had gone as well (for English fans at least) as the event!
In terms of the actual new data center, here's some stats for LON3:
Located between Tech City and the Square Mile, 12km from City Airport
1,820 square metres of usable space
Private room, suite, cage, or cabinet space for racks
Typically 60x100cm cabinets or 42U
High density cabinets up to 10 kw
Two internet exchanges - LONAP and the LINX Core Node
More than 90 carriers available
5 layers of physical security with 24/7 CCTV
99.999 percent Power Uptime SLA with N+1 UPS and diesel generators
13MVA of power with 24MVA reserved
Check out some of the photos from the event below (these photos were all taken before the match had concluded fortunately).