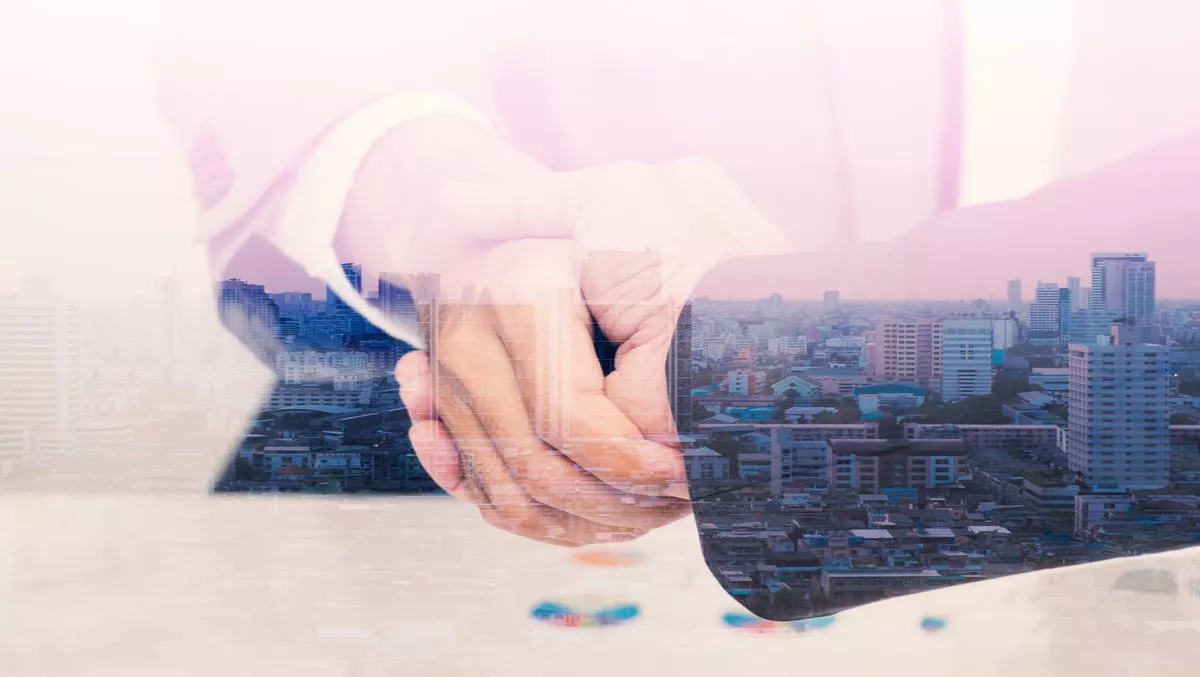 Partnering for success in the interconnected era
When the pundits predicted that the cloud would change everything about enterprise IT, they were dead right.
Thanks to enhanced security, more and more companies are embracing cloud for mission-critical operations like back-up, disaster recovery, business continuity and storage.
However, there are still hurdles to overcome.
The Internet Trends 2017 report by Mary Meeker reveals a shift from worries about data security and cost uncertainty of cloud to worries about vendor lock-in and compliance/governance issues.
With that, you can see more and more enterprises are now looking for the ability to mix and match the best cloud services for their needs.
This ability to choose different services from a range of suppliers is fast becoming true across all areas of technology.
And it's one of the reasons the Equinix Channel Partner Program was launched two years ago in Asia.
The primary goal of the program is to build out the range of solutions and services available in the ecosystem of partners across Platform Equinix and give customers unlimited choices in the solutions they adopt.
The right partner mix matters
The Equinix partner programme is about providing a great customer experience by increasing the resources we can offer them.
In many cases, our list of partners includes customers.
In fact, every organization that takes up residence in an Equinix IBX data center becomes a part of the Equinix ecosystem … and a potential "service provider" in their own right.
As well as creating new revenue opportunities, this offers forward-looking businesses freedom to pick, choose and easily swap providers if they feel they aren't getting what they bargained for.
Excellence in action
Channel partners make up an increasingly important part of the Equinix story, especially in Asia-Pacific where many customers are looking for comprehensive, multi-cloud solutions.
According to IDC, more than 60% of Asia-Pacific enterprises will adopt a multi-cloud strategy by 2018.
Partners are playing a fundamental role in transforming a business, enabling it to expand beyond colocation and interconnection, to also offer partner-led solutions designed to address the challenges that enterprises face today.
These solutions can be custom made for specific industries, take the insurance industry for example.
With insurance companies needing to add value in the competitive and data-driven world of online products and services, we can work with our partners to solve the issues of cloud data privacy, data sovereignty and regulatory compliance to deliver benefits to both enterprises and customers.
In this scenario, Equinix can act as a central hub to interconnect multiple clouds in a secure environment, bringing together multiple partner-led solutions to offer benefits to businesses in the insurance sector, and ultimately, their customers.
For example, leveraging NetApp Private Storage on Platform Equinix means enterprises can keep control over data sovereignty, whilst accessing other partners like Amazon Web Services for hosting and SAP HANA for cutting-edge business analytics via the cloud.
They can also leverage VMTech to protect vital information or F5 Silverline Security to safeguard against DDoS attacks.
The list goes on and on.
Netpolean offers cutting-edge Anti-DDoS solutions, while Acclivis, Datapipe, VMTech can help with delivering business continuity and disaster recovery.
Customers can also choose from hosting providers like New Media Express, Interactive and 1CloudStar.
Our robust partner ecosystem in Asia-Pacific means our customers have a long list of options.
The best partnerships deliver more than the sum of their respective parts.
We know that by bringing together the expertise of our partners to create a powerful ecosystem, we can provide bespoke integrated solutions, tailor-made to fit the needs of any industry.
And, ultimately, we enable our customers to increase competitive advantage and optimize costs.
Article by Mark Fong, Equinix blog network