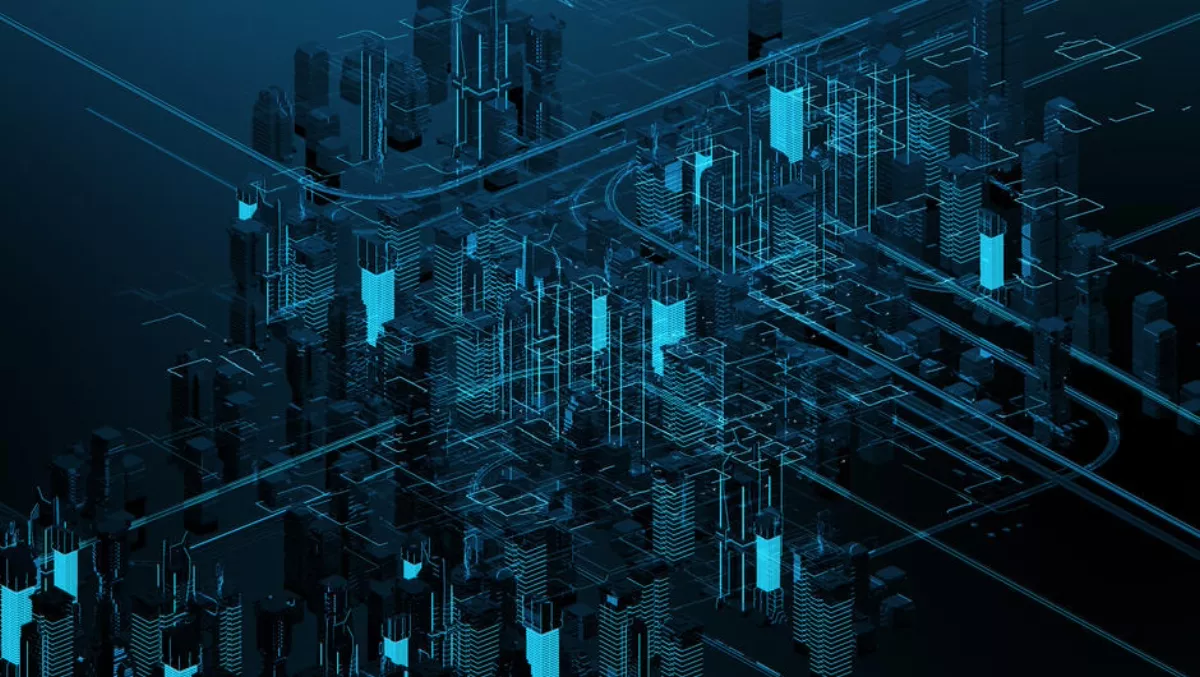 "Painful blindspot" addressed by ThousandEyes' new multi-cloud solution
On the back of the relentless surge in usage of multiple public cloud platforms to deliver applications or services, ThousandEyes has announced Network Intelligence for multi-cloud environments.
What this means is that organisations that are using any combination of AWS, Microsoft Azure, and Google Cloud Platform (GCP) are now able to measure and visualise app and network-layer performance metrics on a cloud-to-cloud, Internet-to-cloud and inter-region basis.
Customers gain immediate visibility into every service delivery path in a multi-cloud environment, which ThousandEyes asserts will allow them to simplify the often complicated operational challenges of multi-cloud, accelerate cloud adoption and deliver superior digital experiences.
"Multi-cloud is the new enterprise architecture reality. At Equinix, our customers rely on our global platform of interconnection and data center solutions to bring together multiple networks and providers by providing an easy, fast and secure onramp to hybrid multi-cloud and digital ecosystems," says Equinix Global Solutions Enablement senior vice president Ryan Mallory.
"ThousandEyes has pioneered a solution that enables both application and internet-aware network visibility into every major cloud platform and their interdependencies, which empowers our customers see every network like it's their own, and helps us deliver on our mission of cultivating powerful digital ecosystems on a global scale.
According to ThousandEyes, multi-cloud environments are becoming mainstream and the experts certainly back that statement up. A Gartner Report that was released in January this year (Assessing the Strengths and Weaknesses of High-Value IaaS and PaaS Multicloud Use Cases) forecasts that by 2019, 80 percent of enterprises will adopt a strategy that comprises of multiple IaaS and PaaS providers, up from less than 10 percent in 2015.
"Our research has found that multi-cloud architectures are driving change in enterprise IT. At the same time, we have observed increased interest in active test monitoring solutions for visibility into these cloud applications. We know that traditional monitoring tools that rely on packet capture, flow and SNMP have limited-to-no visibility into cloud-based application delivery and inter-service communication," says Enterprise Management Associates senior analyst Shamus McGillicuddy.
"By introducing cloud vantage points inside AWS, Azure and GCP, ThousandEyes is directly addressing an obvious and painful blind spot in today's multi-cloud infrastructure. When the quality of digital experiences can make or break a company, visibility should be a mission-critical priority for any organisation running or even planning a multi-cloud environment.
In terms of what the meteoric rise of multi-cloud environments means for data centers, ThousandEyes technical marketing manager Ameet Naik says there are still compelling reasons to keep certain data sets within the enterprise walls, such as compliance and data sovereignty, which will ensure the traditional data center will not disappear.
"However, with applications disaggregating into micro-services, developers have the freedom to leverage best-of-breed services, such as machine learning (ML) or natural language processing (NLP) from specific cloud platforms and API services. Managing this complex mesh of inter-service communication poses a new set of challenges. You may not own the networks and the infrastructure, but you still own the outcome," says Naik.
"In order to thrive in this new hyperconnected world, enterprises will be looking for seamless management and monitoring experiences that span all public clouds as well as traditional data centers. Large companies must be able to manage any data center and any network like it's their own. Continuous visibility across traditional data centers, public cloud services like AWS, Azure, and GCP, the modern enterprise WAN as well as the internet, which has evolved into a mission-critical transport for enterprises have become essential.
Taik expects there to be a significant change in the how data centers are maintained and managed in the future.
"Enterprise data centers of the future will look increasingly like the public cloud offerings. Server-less computing, containerisation and micro-services are firmly planting new baseline expectations which are forcing a shift in management and monitoring practices across all data centers," says Naik.