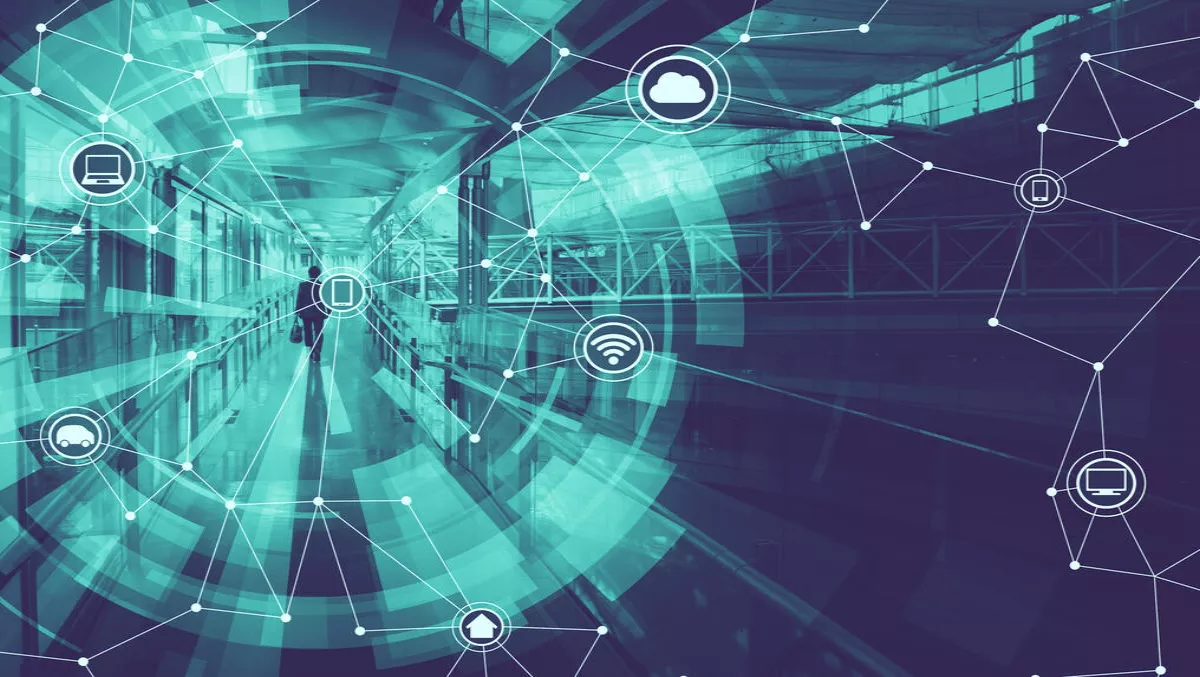 Oracle - making the cloud more intelligent & autonomous
FYI, this story is more than a year old
The big news coming out of Oracle OpenWorld 2017 last week was how Oracle is making its Oracle database and cloud platforms more intelligent and autonomous by leveraging artificial intelligence (AI) and machine learning (ML).
In the face of rising complexity, cost and risk, and increasing amounts of data, this should come as good news to most enterprises, given the huge amount of human resources and costs required to manage, maintain and protect IT infrastructures and data that seem to be interfering with moving digital business innovation forward.
According to Oracle CEO Mark Hurd during his keynote, these and many other factors are driving companies to the cloud, which can free up resources for investment in customer-facing innovation.
"The movement to cloud is an inevitable destination," Hurd says. "This is how computing will evolve over the next several years.
Greater automation needs faster, predictable interconnection
The massive amounts of data that are driving the world's digital economy require greater automation and integration of new services in the cloud to extract the most value from that data and keep it from falling into the wrong hands.
This requires easy and fast interconnection between data and cloud services to realize the performance benefits of automation.
Whether it is serverless computing, automated security, human-interactive interfaces, adaptive intelligent applications, container-native app development or predictive big data analytics, these new Oracle Cloud Infrastructure capabilities require direct, consistent and predictable interconnection to reliably deliver the performance and security digital businesses need to succeed.
Private interconnection that bypasses the public internet fully leverages the power that automation promises and delivers fast, private data exchange between people, machines and things.
And as the Oracle Cloud Infrastructure capabilities are enhanced to deliver predictable, consistent high-performance automation solutions such as AI-as-a-Service and ML-as-a-Service, the interconnection to and between those services needs to match the speed of human thought.
For example, the focal point of the Oracle Cloud Infrastructure announcements, the Oracle Autonomous Database Cloud, which is based on the new Oracle Autonomous Database 18c, eliminates the human labor associated with tuning, patching, updating and maintaining the database. Its attributes includes the following:
Self-Driving: Provides continuous adaptive performance tuning based on machine learning. Automatically upgrades and patches itself while running. Automatically applies security updates while running to protect against cyberattacks.
Self-Scaling: Instantly resizes compute and storage without downtime and saves on costs because the Oracle Autonomous Database Cloud consumes less compute and storage, with lower manual administration costs.
Self-Repairing: Provides automated protection from downtime, guaranteeing 99.995% reliability and availability, which reduces costly planned and unplanned downtime to less than 30 minutes per year.
However, for Oracle customers to harness the power of this more automated cloud database service, they require fast, low-latency interconnection to it that can be automatically provisioned and which offers performance is as reliable and consistent as the service itself.
Take, for example, the recently announced Oracle Live Experience Cloud.
This service will make it easier for enterprises to engage with their customers in real time by automatically engaging with web and mobile applications to modernize a company's existing call center and customer relationship management tools.
By providing customer support teams with real-time customer context across different channels ("omnichannel"), as well as rules-based contextual routing for all channels and integrated analytics, businesses can provide a greater customer service experience and gain insights on individual and overall service team performance.
According to Oracle, 65% of companies agree communications embedded within cloud applications will become the dominant way of communicating with employees, suppliers and customers. However, many still lack the ability to do so effectively.
Many of the issues that these customers face, such as low-bandwidth, high-latency connections, can be resolved with direct, private and proximate interconnection that reliably delivers consistent high performance and reliability within colocation data centers where Oracle Cloud Infrastructure services reside.
Direct access to Oracle Cloud
As a worldwide Gold level member of Oracle PartnerNetwork, Equinix provides dedicated, private access to Oracle Cloud Infrastructure (OCI) over virtualized, high-bandwidth, low-latency connections via the Equinix Cloud Exchange and Oracle Cloud Infrastructure FastConnect, bypassing public internet entirely.
Whether a customer requires direct connection to Oracle Cloud as a part of a broader interconnection strategy, or if they need to migrate data-heavy applications to the cloud, connection to OCI inside Equinix is a highly scalable solution for many enterprise users.
It enables enterprise customers across North America and Europe to migrate compute, applications and data workloads to the Oracle Cloud in a high-throughput, scalable manner that delivers consistent and predictable performance.
High-performance, low-latency interconnection enables faster and safer access to the new Oracle Cloud Infrastructure automated database and cloud services, either as individual building blocks or integrated solutions.
So whether you are a financial services company leveraging the new Oracle Blockchain Cloud Service or a developer accessing Oracle's Container Native Application Development or Autonomous Java Cloud, you'll receive fast, consistent and reliable interconnection to those services to enable you to deliver more innovative products and services to your customers.
Article by Pragnesh Panchal, Equinix Blog Network