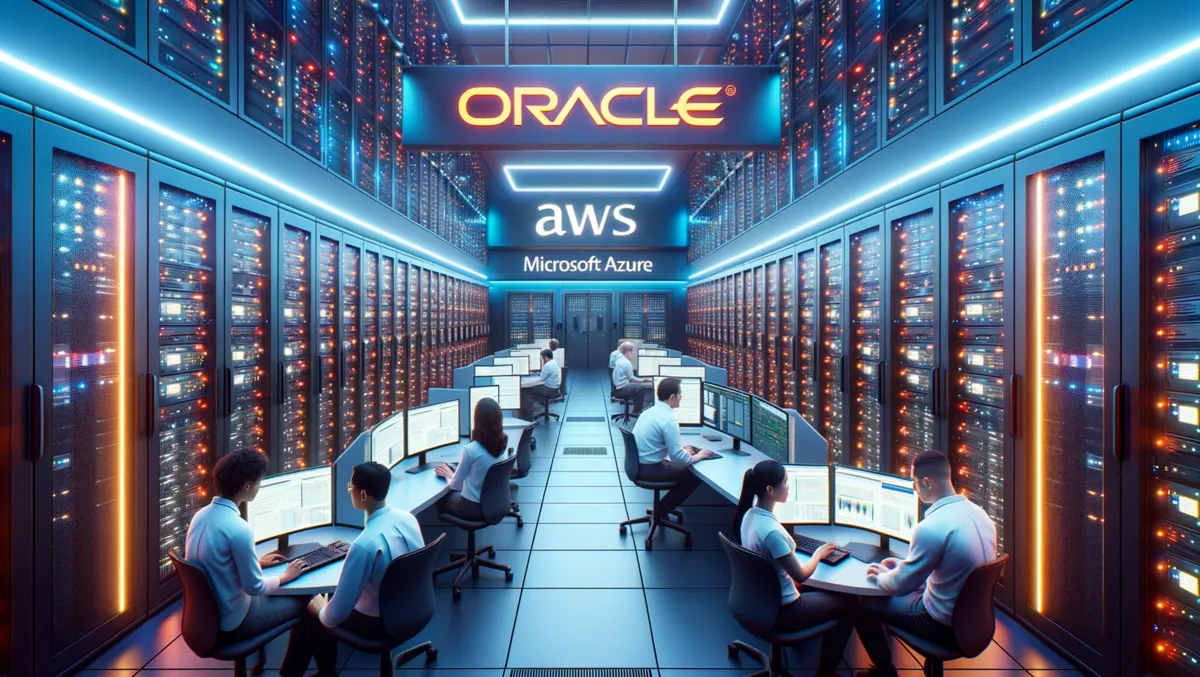 Oracle enhances Distributed Cloud Services including Azure and AWS moves
Oracle has announced the expansion of its distributed cloud services, introducing new offerings to help organisations deploy cloud services more flexibly across various platforms. The recent additions include Oracle Database@Azure and MySQL HeatWave Lakehouse on AWS, giving organisations increased flexibility in their cloud deployment choices.
Karan Batta, senior vice president of Oracle Cloud Infrastructure (OCI), commented on the development, stating, "OCIs distributed cloud is designed to give customers as much choice as possible in where and how they deploy cloud services without sacrificing performance, scale, and availability." He further highlighted the importance of a modern-day cloud that needs to be "more distributed and more flexible than ever."
The introduction of Oracle Database@Azure ensures that customers can directly access Oracle database services running on OCI within Microsoft Azure data centres. This new combination provides a streamlined cloud purchasing and management environment between Oracle Database and Azure services.
Additionally, AWS customers will benefit from the Lakehouse capability in MySQL HeatWave. This integration allows them to run transaction processing, real-time analytics across data warehouses and data lakes, and machine learning in one cloud database service. HeatWave Lakehouse on AWS simplifies cloud processes by allowing AWS customers to query vast amounts of data in Amazon S3 object storage in multiple file formats. The service is currently in limited availability.
Furthermore, Oracle Alloy, an award-winning cloud infrastructure platform, is now available for global orders. Oracle Alloy provides a plethora of opportunities for service providers, integrators, and independent software vendors to exploit the growth potential of the cloud. Notably, Nomura Research Institute, Ltd. (NRI), a global provider of consulting services, has chosen Alloy to assist its customers in a more secure and faster transition to the cloud.
Shigekazu Ohmoto, senior corporate managing director at Nomura Research Institute, shared NRI's experience with OCI, stating, "Running all three of our key financial applications in an OCI Dedicated Region has enabled us to accelerate business growth." With Oracle Alloy, NRI anticipates offering novel, customised cloud services, integrating them with their SaaS applications, and modernising them with the latest OCI services and technologies.
OCI's distributed cloud aims to provide its customers with the advantages of the cloud while ensuring greater control over data locality, residency, and authority across multiple clouds. The service offers multicloud capabilities, hybrid cloud services on-premises, 45 cloud regions in 23 countries, and dedicated cloud regions for customised Oracle cloud services.