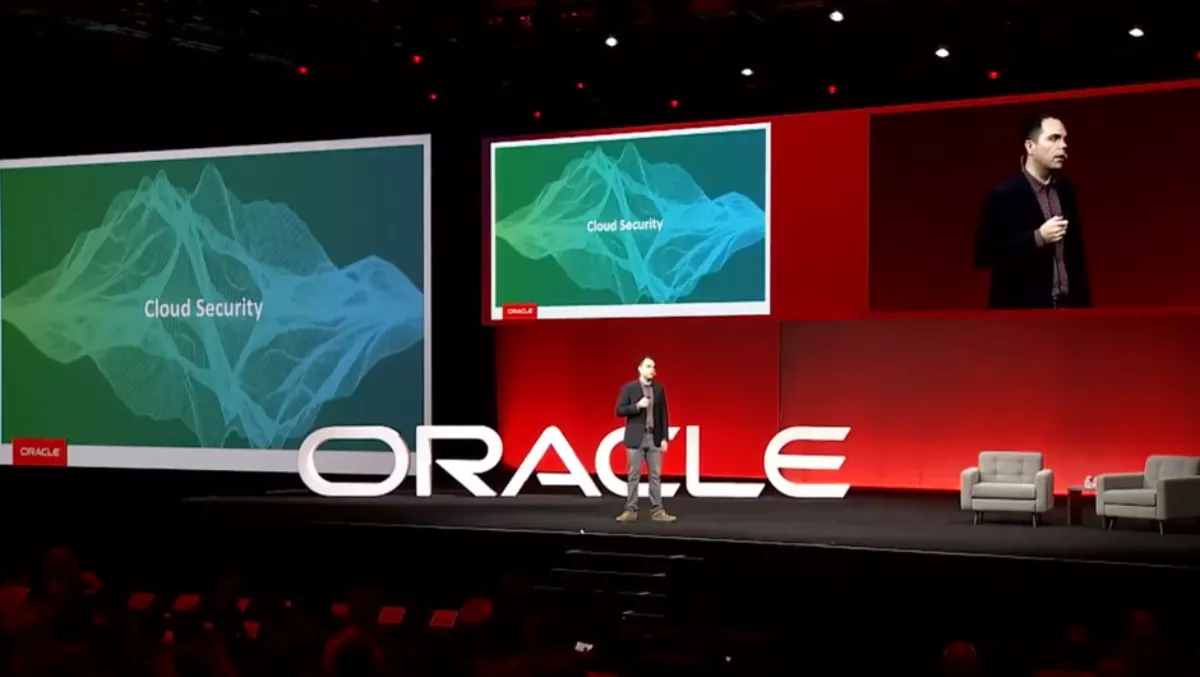 Oracle announces new global regions for data centres
Fri, 26th Oct 2018
FYI, this story is more than a year old
By Ashton Young, Editor
Oracle OpenWorld 2018 has contained a flood of announcements, with the focal point being the Oracle's commitment to the cloud.
The company has now announced significant enhancements to its Oracle Cloud Infrastructure on top of an updated global data center region roadmap.
Oracle Cloud Infrastructure product development senior vice president Don Johnson says the improvements will be of great benefit to enterprise customers.
"Oracle has built the cloud best suited to handle the world's most important business workloads," says Johnson.
"These workloads require the highest levels of security to handle the increase in demand for superior price and performance – most of which have yet to make the transition to cloud.
There are several updates to Oracle Cloud Infrastructure, with the most noteworthy below:
Updated cloud region roadmap
Oracle has placed its bets in global expansion with plans to have data centers operational by the end of next year in a host of new regions.
These are Australia, Canada, Europe, Japan, South Korea, India, Brazil, the Middle East, and additional facilities in the United States including Virginia, Arizona, and Illinois to support public sector and Department of Defence customers.
This expansion will add to the company's existing edge network of more than 30 global locations and 300 plus sensors.
Enhancements to security
The company announced a host of new integrated security solutions in a bid to combat sophisticated cyberthreats with multiple layers of defence.
These include a Key Management Service (KMS) that allows customers to control the encryption of their data; an integrated Cloud Access Security Broker (CASB), which monitors and enforces secure configurations; a Web Application Firewall (WAF) designed to protect against attacks on web traffic; and Distributed Denial-of-Service (DDoS) protection to help stop malicious actors from disrupting customer applications.
Upgrade to Autonomous Database
Oracle has said much of its innovation around dedicated Oracle Exadata cloud infrastructure for the latest release of Oracle Autonomus Database cloud service, oracle Autonomous Transaction Processing (ATP).
By running on Oracle Cloud Infrastructure, ATP can allow the line of business or development teams to each have their applications or development projects deployed in a fully dedicated private cloud-like environment on Oracle Cloud.
Enterprise expertise
The company has introduced a new experience for partners and customers that makes it easier for them to publish and deploy business applications from Oracle Cloud Marketplace on Oracle Cloud Infrastructure.
Icing on the cake
As its final announcement, Oracle again called out Amazon with the claim that its Oracle Cloud Infrastructure is up to five times faster than AWS. Furthermore, the tech giant has joined the Internet Society (ISOC) and internet Infrastructure Coalition (i2Coalition) in a move it says will help to facilitate global internet policy and educational programmes.