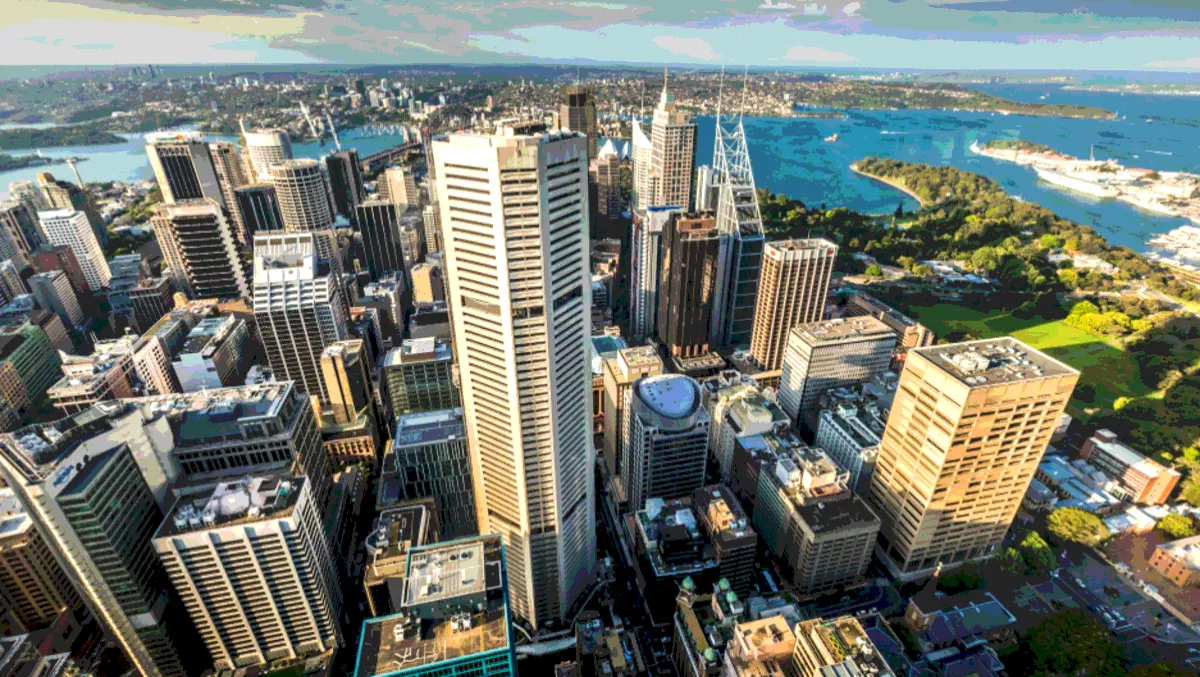 Opinion: Why data centres are migrating from the suburbs to the CBD
By Ashton Young,
Thu 12 Jul 2018
FYI, this story is more than a year old
Collard Maxwell Architects managing director Charles Fortin
They're usually housed within massive, nondescript warehouse-like buildings on the edge of major urban centres. Filled with racks of servers and fed by high-capacity power cables, data centres have come to underpin a growing proportion of modern life. Just as car parking is to cities, or storage is to a home, data centres will always strive to keep up with our insatiable need to store pictures of pets and babies amongst many other important things. We can always use more space, any type of space it seems.
Growth in both size and number of data centres has been spurred from a rising demand for cloud-based IT resources. Businesses have been quick to shift their computing and storage capabilities offsite and into premises maintained by those expert operators. At the same time, we're still seeing announcements for future data centre builds of up to 100MW. These super facilities consume enough power to run the equivalent of 100,000 homes.
However, the pendulum is now starting to swing the other way. Increasing numbers of organisations are seeing merit in keeping some of their data or computing as close as possible to the city core. There are now hybrid solutions taking advantage of the best of both worlds, syncing up an organisation's servers located in a remote suburb together with those strategically located in the central business district.
Drivers for Change
There are several reasons for this shift in thinking, including concern for latency, connectivity, convenience and control. For some businesses, there has been historical disappointment in the levels of performance delivered by the large datacentre facilities. Network latency has had a detrimental impact on application performance, leading to declining levels of staff productivity and customer service.
For others, it's more an issue of security. They are keen to retain sensitive data closer to their headquarters without the need to build and maintain their own on-premise facility.
Finally, some data centre users are focused on their intellectual property, compliance to the law, or a policy related to the implementation of AS27001 Security of Information.
Every user is different. For a government organisation, scale and information security policy could well force a certain building type and construction most suitable to the suburb. Universities might just want low latency locations for computational fluid dynamics and graphic rendering purposes. So, to them a central business district location can start to make sense.
Future users requiring artificial intelligence (AI) applications will also need high-performance computing platforms located nearby. A good example of this could be an AI call centre or an AI personal assistant community, or a smart payment processing facility of some form.
Finding locations
To meet this increasing demand for inner-city data centre capacity, the hunt is on for suitable locations. Our architects have identified over a hundred suitable Sydney city properties appropriate for development by way of example.
Unlike their cousins in the outer suburbs, central business district data centres won't be housed in sprawling, low-set buildings. They are more likely to occupy smaller facilities that fit between, within or even above existing structures. These buildings tend to be too small for the big data centre developers, and too big for the small operators. They can also be a headache to deal with, but to the right architect it is just business as usual.
The Business Case
It might be true that renting a rack in the central business district will cost more than one in an industrial suburb, but some clients will always be happy to pay more for something better. It would be shortsighted to continue to believe that technology does not have a place in the central business district simply because profit margins are assumed to be smaller than for those super facilities further away. In fact, a well-planned inner city data centre can generate up to four times more rental income per square metre than the commercial space it would be replacing.
Moving forward, it's unlikely that a company will shift all data and computational assets into a single city location. Instead, we should expect decision makers to look at computational load and data storage separately, and shop accordingly. For example, a financial institution might choose to retain its less sensitive records anywhere in Australia, while conducting financial modelling and high-frequency-trading from its city facility. Another example could be for a retailer to undertake point-of-sale transaction processing in the central business district while retaining large data stores for historical data further away.
But, as the number of central business district datacentres starts to rise, a variety of new business models will emerge. Just as the outer suburban facilities changed the approach taken to computing by many organisations, so this new crop of entrants will cause another wave of disruption.