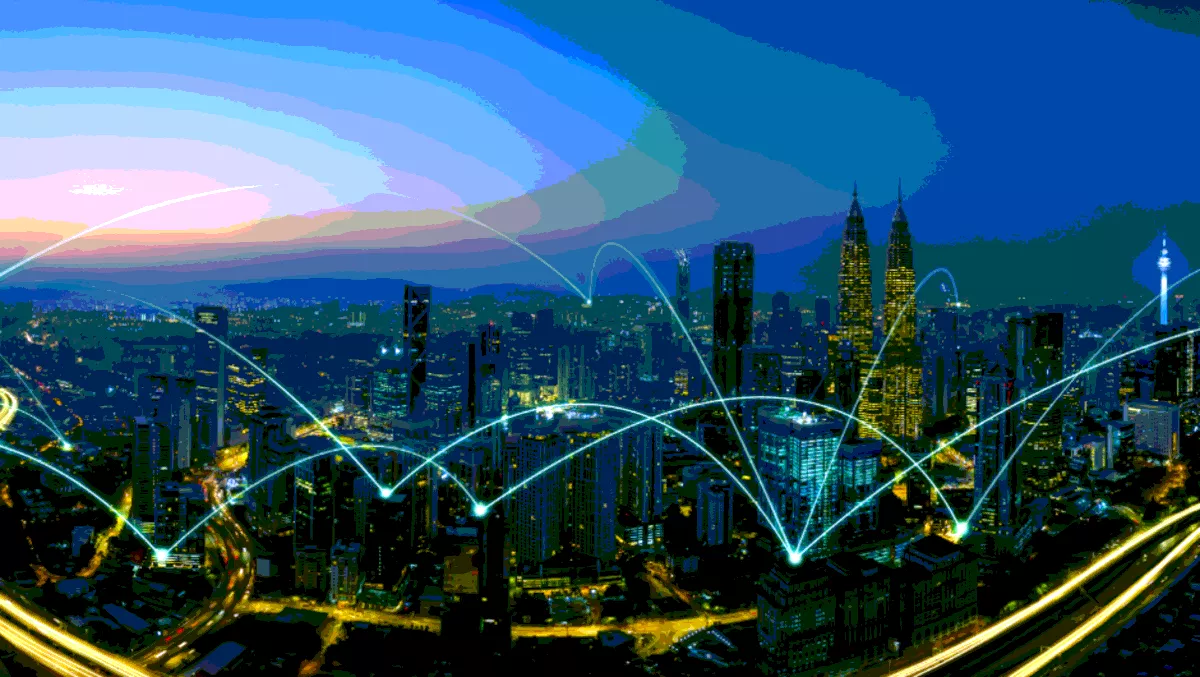 Simplifying IT complexity in the public sector
FYI, this story is more than a year old
Government and public sector organisations continue to seek ways to improve services and mitigate the risk of migrating mission-critical applications to the cloud. Already, many organisations, focused on improving the citizen experience, have set their sights on the cloud. Flexible, agile and affordable, managed cloud can accelerate the agency mission. Still, CIOs are cautious about which applications to prioritise and what steps they must take to ensure the reality fulfils the promise.
In the US, since the White House released the Cloud First Policy in 2011, organisations are prioritising the evaluation of cloud computing before making any new investments in IT infrastructure or software. Likewise in the UK, the government set out its plan to adopt a 'Cloud First' policy for public sector IT back in 2013. As a result, worldwide organisations have cautiously deployed sub-sets of applications in the cloud, like email, and an increasing number of organisations have undertaken projects to develop cloud-native applications; and successful deployments and more cloud choices are increasing public sector confidence in cloud.
The benefits of cloud are real
Originating with the government, mission-critical is a term now used by all organisations to describe the crucial dependency of an organisation on an application and its relationship with the business of governing. Delivering mission-critical applications more efficiently by leveraging the automation‑intensive operating models of cloud service providers which specialise on mission‑critical workloads and related managed services saves taxpayers' money, strengthens security and enables government and public sector organisations to do more with constrained budgets. Migrating legacy workloads and applications to the cloud frees up the budget and skilled resources to tackle transformative new projects and programmes.
The financial incentives for migrating traditional applications to the cloud are real. In fact industry analysts estimate that in 2018 70% of the $95.7 billion U.S. federal IT budget will be spent on operating and maintaining existing IT investments, and that percentage figure will be similar in the UK.
Migration speedbump: Reliance on core enterprise applications
While modern, cloud native applications were designed to run in the cloud, most organisations still rely on a broad mix of existing mission-critical applications, many of which are legacy and not architected to operate in a cloud computing environment and leverage its scale‑out elasticity. Further complicating migration planning, applications may require stringent security or compliance controls to ensure that regulatory guidelines are met.
So while organisations are increasingly eager to move to the cloud, many soon realise that it takes considerable time and resources to plan, re-architect and manage the new solution. The majority of today's mission-critical workloads do not fall into the category that makes it easy for public sector organisations to migrate and gain authority to operate (ATO) quickly and cost-effectively. Most general-purpose public cloud offerings do not allow these organisations to realise true IT transformation since the self-service nature of pure‑IaaS public clouds still requires organisations to perform most of the complex management activities themselves in order to support the workloads and the end-user base.
Cloud – the public face of transformation
Public sector organisations need a better path to the cloud with secure and cost-effective managed cloud solutions that allow them not only to migrate their complex mission-critical applications to the cloud, but – most importantly – to also off‑load to their cloud service provider the heavy duty of related IT operations such as configuration, upgrades, patching, security, disaster recovery for those workloads. And government and public sector organisations in particular require a cloud purpose‑built to handle mission-critical applications for the most complex, highly secure IT landscapes in the world.
So, let's consider some key characteristics of modern, managed public cloud purpose‑built for mission‑critical applications that Government and public sector organisations can take immediate benefit from.
Accelerate time to value
While public sector IT budgets remain stagnant or even decrease, expectations for and from new technologies are continually rising. Public sector and government organisations need to increase the performance and reliability while simultaneously managing and containing costs from their most expensive and time-consuming mission-critical applications. Organisations must be able to step into the cloud today by deploying existing applications with minimal changes and gain ATO sooner, versus taking a giant leap to re-architecting every application from scratch to be cloud-native, as this would take just too long, with often unpredictable associated costs and a high level of risk on the eventual outcomes.
Security and compliance
Different applications have different use case characteristics and specific requirements which must be considered and guaranteed in their migration to the cloud; and this especially true and relevant for mission‑critical applications. For example, this includes understanding stringent security, compliance and high‑availability requirements to ensure that the migration to the cloud guarantees – or ideally even improves – crucial aspects such as continuity of operation and regulatory requirements while shortening time to value and gaining cost efficiency.
Manage costs
More than ever, today organisations need to maximise their operational efficiency while increasing cost transparency and gaining the ability to allocate cost to specific programmes, allowing them to achieve improved financial flexibility to choose and rapidly deploy the right services and resources for the right workload. A true consumption-based pricing model allows government IT departments to only pay for what they actually use — improving economics beyond basic virtualisation, and freeing up budgetary funding to be allocated to other areas and initiatives which boost innovation and transformation.
Offload management burden
Cloud platform infrastructure – i.e., IaaS ‑ is only part of the mission-critical workload story. Organisations can experience true IT transformation through comprehensive IT management solutions that raise the bar on current operations and ensure that the most value and performance is gained from information infrastructures. Industry-leading methods and innovative tools now exist, providing real-time metrics to automate, detect, diagnose, repair, and report on issues in the most complex business IT environments.
Focus on the mission
Government agencies can now effectively navigate the complexities of digital transformation and modernisation. Managed cloud capabilities combined with state‑of‑the­‑art enterprise‑class cloud platforms allow organisations to deliver mission-critical applications more efficiently, strengthen security while simultaneously enabling them to tackle transformative new projects and programmes.