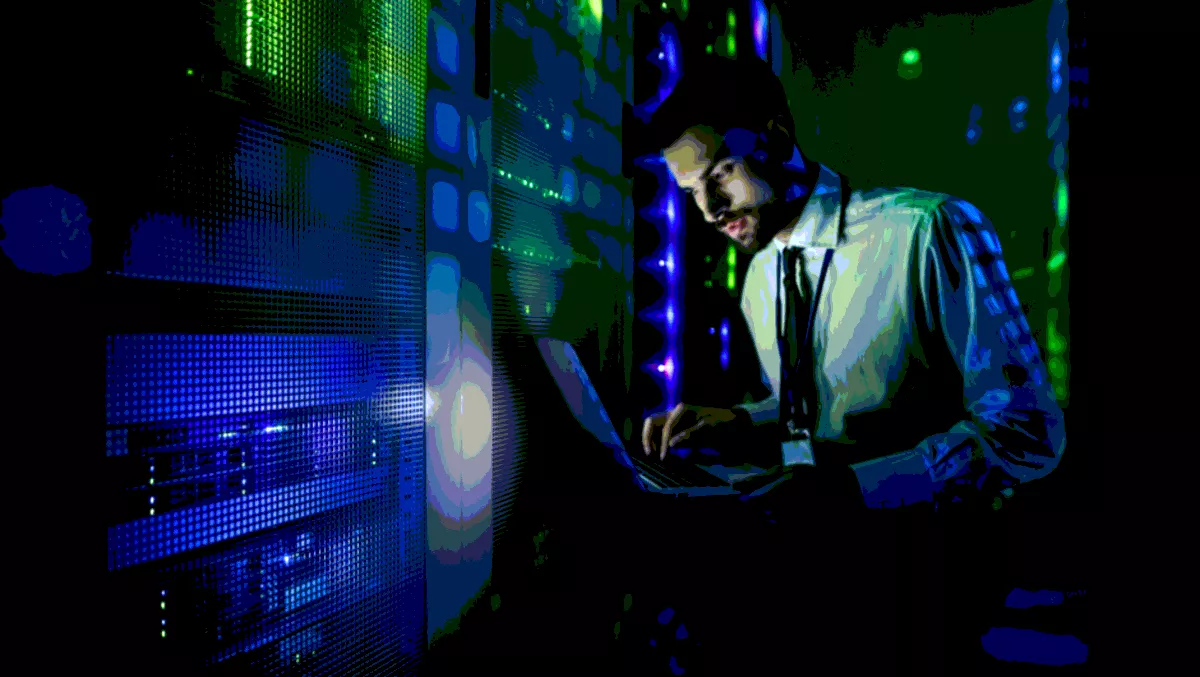 Looking beyond traditional security for HCI
Tue, 23rd Oct 2018
FYI, this story is more than a year old
Simplicity is what makes hyperconverged infrastructure (HCI) attractive.
Not only does it streamline the data center landscape, it offers increased ROI on data investment, the ability to facilitate agile service provisioning and scalability to match with even the most high-growth company's aspirations.
But, as the data center landscape changes, the essential and underpinning tech surrounding it has to evolve as well — and this includes security.
The end of three-layer infrastructure
HCI has taken the traditional three-tier data center infrastructure — centred around separate compute, storage and networking — and condensed it into a signal foundation that incorporates virtualisation, management and data services.
The removal of complexity within the layers, in turn, is helping to significantly shorten enterprise's long journey from hardware to a software-based hybrid cloud model and streamlining administrative tasks of IT departments.
This new design, also leaves behind the network-based security model, instead embracing application based security policies that let workloads work with each other across network segments.
Using application-aware security ensures that security policies are enforced automatically across any network configuration. This is not based on location, as with traditional infrastructure, but instead on the workload's role — making security faster, more scalable and effective.
Traditional security vs performance
Previously, legacy and or enterprise-class infrastructure would rely on a firewall to protect both users and workloads from compromise.
This traditional approach of hardware-centric infrastructure that requires full-scale agents running on each endpoint simply slows systems down too much for the modern enterprise.
It's also not scalable with the constant addition of extra endpoints. HCI, on the other hand, can enable centralised security controls while deploying light security agents – or no agents at all – and doesn't hamper the performance of virtual workloads.
Security for HCI does require some consideration. For example, companies have to take into account the security solution's ability to seamlessly integrate with the infrastructure, and keep in mind that it shouldn't burden virtual workloads.
Otherwise, poor performance will deter an organisation from adopting HCI and fully leveraging its capability and scalability benefits.
To find a solution, companies need to look at creating a "smart" infosec toolset that uses machine learning algorithms to address the ever-increasing wave of threats and attack vectors while also being custom-built for modern software-defined data center (SDDC) deployments.
This is done by creating layered cybersecurity solutions that protect against a wide range of threats.
Automation is key
The issue is that some security vendors rely purely on machine learning as the only security defence.
While machine learning has revolutionised the cybersecurity space, in reality, it's more of a tool rather than a stand-alone defence mechanism.
What sets it apart from traditional security is that it offers a proactive approach, meaning that it can improve the efficacy and performance of existing security layers — but there is no single machine learning algorithm that's capable of fending off all cyber-attacks.
Automation through machine learning, instead allows IT and security teams to focus on the strategic value and impact of security decisions rather than constantly fighting alert fatigue.
For example, analytics have traditionally had a place within data center security as they enable organisations to identify potentially anomalous behaviour within a network that could be indicative of a data breach.
They also help both IT and security teams plan appropriate incident response plans and identifying spikes in computing resource consumption, which is usually associated with cryptojackers.
Automating this process through machine learning means that these insights not only help protect data centers from security threats but also helps with the planning of security and improving its efficiency.
Automation also saves costs as incidents will no longer be individually reported to the security team but assessed en masse based on severity and escalated to IT and security team members if needed.
Embracing digitalisation
Legacy security agents also sacrifice 35% of the CPU capacity when converting to HCI, resulting again in hindered performance and virtualisation density.
The shift from hardware to software is intended to allow organisations to fully embrace digitalisation, agility, and automation, allowing organisations to focus on growth but without updating security systems, it's likely to inhibit rather than enable digital transformation.
Considering that HCI is built around agility and fast deployment, the selected security system should always follow the same principles.
Technology has to be built in a way that's flexible and caters to the ever-evolving world of today — security models are no exception.
In order to cope with the rapid change of software-defined environments organisations have to look at updating existing systems and harnesses the power of machine learning because traditional security systems are simply not good enough.