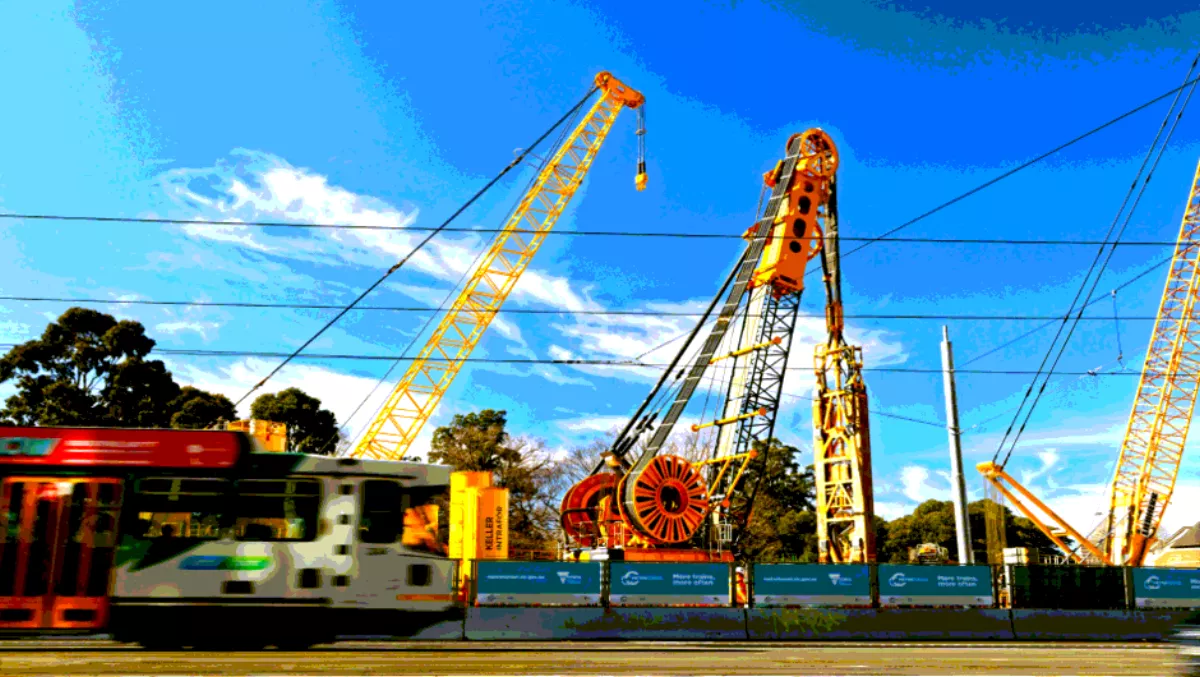 It's all about deployment speed for colocation providers
FYI, this story is more than a year old
Speaking with a variety of customers running colocation data centers around Europe, the rise of the hyperscalers is having all sorts of knock-on implications for them.
The positive forecasts regarding growth and investment breeds confidence. Recent research by Research and Markets estimates the Western Europe and Nordic hyperscale data center market to generate revenue of around US$29 billion by 2023, growing at a CAGR of 10%.
The growth of hyperscale is a huge opportunity for colocation providers. Companies which are new to the West create a volume requirement for which colocation is a perfect fit, providing anchor tenants with a track record of growth and financial stability. On the surface, it looks like a perfect storm is gathering. As my friends in London say, it's all gravy.
Speed of delivery for new data center capacity is critical to success
However, speed of delivery is a critical success factor which pervades the supply chain. The hyperscale customer wants to quickly get established in the market and connected to the end customer without delay; the colocation company needs revenue to start flowing quickly. It's in everyone's interest to ensure that all processes flow smoothly, from the issue of an RFQ to the delivery of technical space.
Starting at the beginning, one of the biggest impacts to timing is the fact that colocation providers no longer have 12 months or more to make decisions about adding capacity.
Typically, there's a period of no more than 5 months between the initial contact with vendors and the deployment of the data center solution.
Four considerations when quickly expanding colocation data center capacity
To meet the exacting timeframes involved, professionals in colocation data centers responding to growth requirements should consider the following impacts:
1. Risk management
Complexity from data center design and different vendor equipment being integrated inevitably leads to lost time and increased cost.
Today's vendors can offer a full scope of added value, from planning services and initial design, where tools such as reference designs and configurators can be utilised.
This also applies to delivery and installation, where pre-engineered and factory tested systems (such as prefabricated data center infrastructure modules) can result in more rapid and resilient capacity.
2. Vendor management
Data Center supplier selection can reduce risk of complex ecosystem delivery and miscommunication, as well as increase install precision due to familiarity of standardised components.
Consider the international reputation of the brands, and whether, for example, equipment can be supplied and supported throughout all regions in which the customer's business operates. Lastly, look for a vendor that helps with the overall project management – there is consultancy work that can offer transparency throughout the project, end to end.
3. CAPEX management
In addition to helping increase onsite efficiency, working with fewer vendors probably increases the client company's CAPEX savings, as well as reduces custom engineering to ensure different systems work seamlessly.
Additionally, look for scalable infrastructure that hosts the power, cooling and technical space modules for an IT facility; for instance, we speak in a previous blog about a pod-based design which is typically 20% faster to deploy.
4. OPEX Management
Negotiating a service management contract with a single supplier can not only reduce the cost of maintenance, but also increase the reliability of the data center solution. This is important because the majority of outages are still caused by human error.
Professionals who are more familiar with the layout of the site and the equipment it houses are less prone to make mistakes. Today the use of cloud-based, AI-enhanced management software is helping facility managers ensure the reliability of data center services by anticipating the requirement for maintenance and upgrades of infrastructure.
This not only helps reduce the instances of unforeseen downtime, but also aids in ensuring the correct parts are available for service routines to avoid a potential emergency becoming a disaster.
Access strategies to ramp up data center deployment
As tenants' appetite for data center capacity continues to grow in Europe and worldwide, colocation providers should assess and rationalise the number of vendors they work with, even consider a single source that adopts best practices to drive a faster time to market.