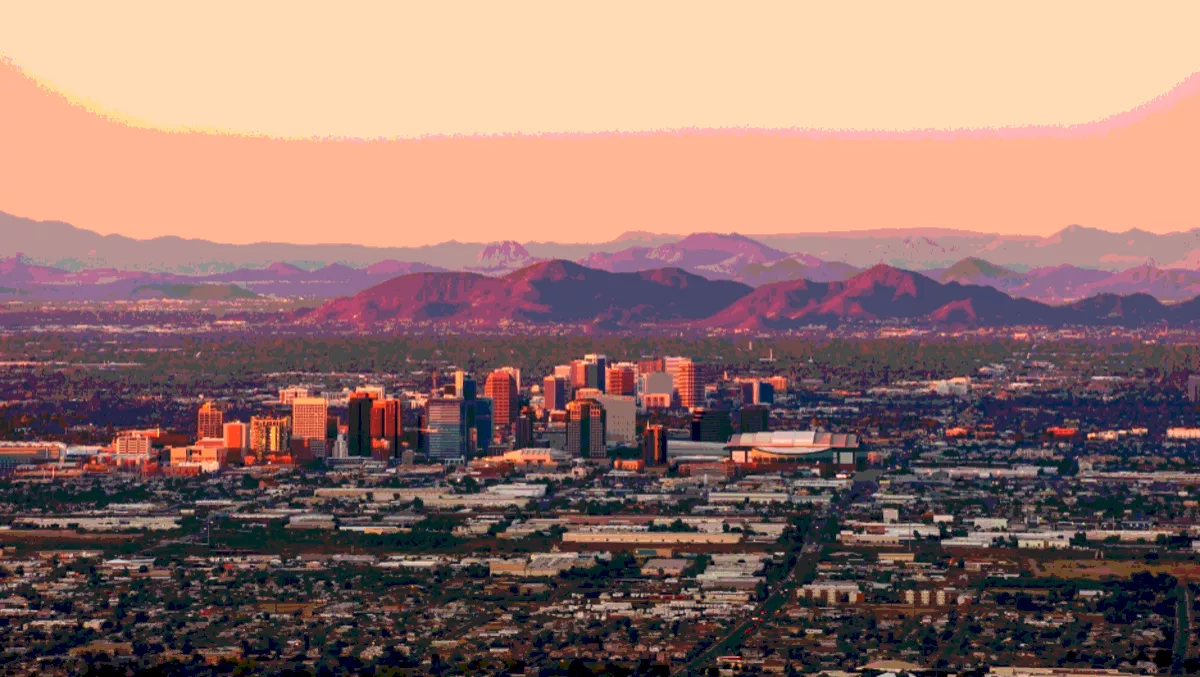 Opinion: Data centers must work closer with energy companies
Data centers need to be smarter about energy.
The global data center industry accounts for around 3 percent of all global electricity and emits approximately 2 percent of greenhouse gas emissions – on par with the aviation industry.
While energy efficiency in data centers and the servers they host has improved, the growth in the 'data economy' means that energy footprint is still growing at a steady pace.
But as energy grids come under increasing strain, data centers need to introduce sustainability both in terms of how energy is sourced and reused.
Data center energy requirements rising, energy grids can't keep up
In the last decade, the Power Usage Effectiveness (PUE) of data centers has gone from 1.84 in 2007 to 1.17 in 2018.
But the 'low hanging fruits' of data center efficiency are gone, according to Kevin Brown, Schneider Electric's Senior Vice President of Innovation, and "society will not take data centers taking up a growing amount of energy".
This could pose a problem, as the number and size of data centers is predicted to grow, as are the workloads they house.
A recent survey by DataCenter Knowledge suggests new datacenter construction will grow more than five times over the next three years, while Cisco predicts the number of 'hyperscale' sites will double between 2016 and 2021.
Edge computing will see the number of edge/micro-data centers increase, while inside growth in energy-hungry hardware such as cryptocurrency-miners and GPUs for AI applications could also push up energy requirements.
This growth threatens to overload already burdened energy grids. Power failures are already a common cause for outages, and have caused problems for the likes of OVH, AWS, and Global Switch recently.
"Cities, capitals in Europe, are running out of power," says Gisle M. Eckhoff, CEO of DigiPlex.
The Dutch Data Center Association (DDA) recently warned the Netherlands' government that limitations of the country's power grid is inhibiting data center growth, while Ireland's Electricity Supply Board has said meeting the infrastructure demand in Dublin due to "power-hungry data centers" is a 'principal risk' for the company.
"In many countries, the power grids cannot keep up with data center growth, and finding solutions on how we use power grids will allow the industry to grow at a faster pace," says Erik Rylander, Head of Open District Heating and Stockholm Data Parks, at Swedish energy company Stockholm Exergi.
Data centers working more closely with energy companies benefits everyone
To meet energy requirements, companies such as Google, Apple, Facebook plus data center giants such as Equinix and OVH are turning to renewables to help them power their data centers, whether by building new sites at locations nearer to viable locations or buying up entire output of wind and solar farms to power operations. But sometimes even that is not enough.
Some companies are also turning to on-site power generation to help fill any shortfall in the local grid. Microsoft built its own 18 megawatt power station in Dublin because the local grid couldn't meet demand and aims to power its Singapore data center with rooftop solar panels.
At its new Milan data center, Italy's Aruba.it generates around 80 percent of its own power, and only buys green energy for the rest of its requirements. According to Aruba's Marcin Zmaczyński, Marketing Manager, the company plans to acquire more power plants and get that figure up to 100 percent in the future.
Generating power onsite de-loads the power grid and saves data center operators money, but also offers opportunities to act as a supplier for local energy companies in times of need. Energy companies are keen to facilitate this kind of closer working relationship.
Nordic data center operator DigiPlex, for example, partnered with Stockholm Exergi and retrofitted its Stockholm data center to use excess heat to heat homes in the local area.
"Putting a price on the waste heat, bringing an economic incentive to become part of the circular economy, we believe that's the way forward," says Stockholm Exergi's Rylander.
Stockholm Exergi is currently reusing heat from around 30 data centers, accounting for 1 percent of the total heating needs of Stockholm. The company aims to reach 10 percent in the future.
E.ON is another energy company looking to redistribute waste heat. It's new Ectogrid technology enables the distribution of heat and cooling to between homes, businesses, and large facilities such as data centers.
Beyond recycling heat, the continuing evolution in battery technology offers opportunities to make extra revenue for data center operators.
Schneider Electric's Brown predicts large lithium-ion batteries will have the same capex as standby diesel generators by 2020. This switch to stored energy means data centers have an opportunity to not only draw and store power at times when energy is cheaper, but also have a more interactive relationship with the grid.
Contributing energy back into the grid from a data center's batteries during an energy shortfall can earn the site €70,000 [$80,000] a year per megawatt, according to Stockholm Exergi's Rylander.
Renewable energy sources such as wind and solar can often create a surplus of energy generation and having the ability to absorb energy back into a datacenter's batteries during such periods can earn companies up to €200,000 [$200,000] per year per megawatt.
"There are so many unutilized assets sitting in the datacenter today that could be used somehow for the good of all parties," says Rylander. "There is money to be made from the assets that you already have in your data center.