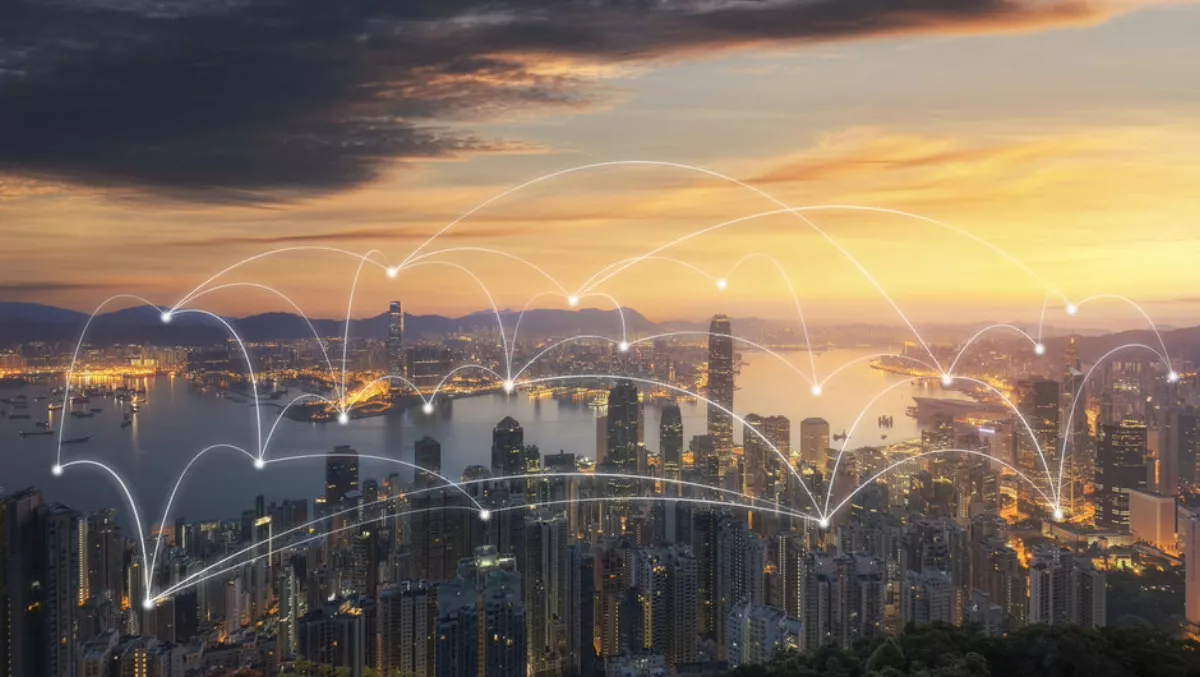 5G's imminent impact on data centre infrastructure
FYI, this story is more than a year old
With Telstra in Australia announcing plans to roll out 5G in the first half of 2019, upgrading to the new fifth-generation cellular network is that much closer to becoming a reality. The transition, however, goes way beyond a faster upload and download speed, with 5G set to impact all kinds of devices from drones and security cameras, to IoT and industrial robots.
Take the omnipotent smartphone for example: It's no secret smartphones are completed embedded in every aspect of life and consequently, 'smartphone addiction' is continually at the top of the agenda – we even use our phones now to tell us our screen time and place subsequent restrictions on how much time we spend in particular apps. With increasingly complex algorithms to tune apps and websites to our specific interests and contexts, our use of smartphones is unlikely to wane anytime soon.
The launch of 5G, however, has the potential to impact this by creating a seamless interaction when using innovations such as voice and gesture technology. Voice assistant speakers, including those used at home and on smartphones, have seen a 200% growth (Deloitte Mobile Consumer Survey 2018) in 2018, highlighting how our behaviour is being shaped by connected devices.
In order to successfully create a completely seamless and invisible network that wirelessly connects IoT devices, data will need to be transferred, stored, and processed at rapid speeds that are not just fast but also consistent and highly reliable.
5G's effects on data center infrastructure
So how will 5G affect the infrastructure needed to make these technological advancements a reality? Connections are defined by the capacity of how much information and data can theoretically travel at nearly the speed of light via fibre. That's nearly 1,000 times faster than today's fastest fibre networks.
More than 75 billion devices are predicted to be connected to the internet by 2025, subsequently creating more data than in the previous decade. In the coming years, we will need a higher capacity to transmit that data both reliably and consistently at faster speeds – when it comes to 5G applications, consistency and reliability are just as important as speed.
Importance of speed and consistency for future innovation
Imagine a surgeon being able to perform surgery remotely via robotic arms. Network speed is necessary to ensure every move the surgeon makes is being performed in real-time. But perhaps even more important than speed in this scenario, is the elimination of lag and introduction of precise error correction, which could represent the line between life and death.
How to eliminate lag
This same idea can be applied to any number of scenarios such as autonomous vehicles working safely or, a firefighter being able to fight fires remotely. Hitting the brakes too late or a delay in the delivery of water to a fire will have bigger repercussions than the movie buffer time on your smartphone.
Therefore, backend data will need to be placed on a dedicated network, separate from the congestion created by other applications.
5G on the edge
Edge computing also plays an important role in 5G. Logically, the closer data is to where it is being processed, the faster at transmitting and computing that data will be. So, we're starting to see more emphasis on localised, distributed computing power to support critical applications with lower latency and higher resiliency.
However, there will always be a need for a centralised core – even the most advanced micro data centers will not be capable of handling all tasks exclusively at the edge. And with the advancements we'll see from 5G over the next few years, network architectures will become faster and more robust, which could ultimately dampen the need for powerful edge computing.
The future of 5G
While we know that 5G will one day become the invisible fabric that wirelessly connects all devices and applications, it's hard to predict exactly what a 5G future will look like. What we do know is that the amount of data that will be created is going to increase significantly over the coming years, meaning more capacity with reliable, consistent, and near-instantaneous speed is needed when it comes to powering a 5G future.