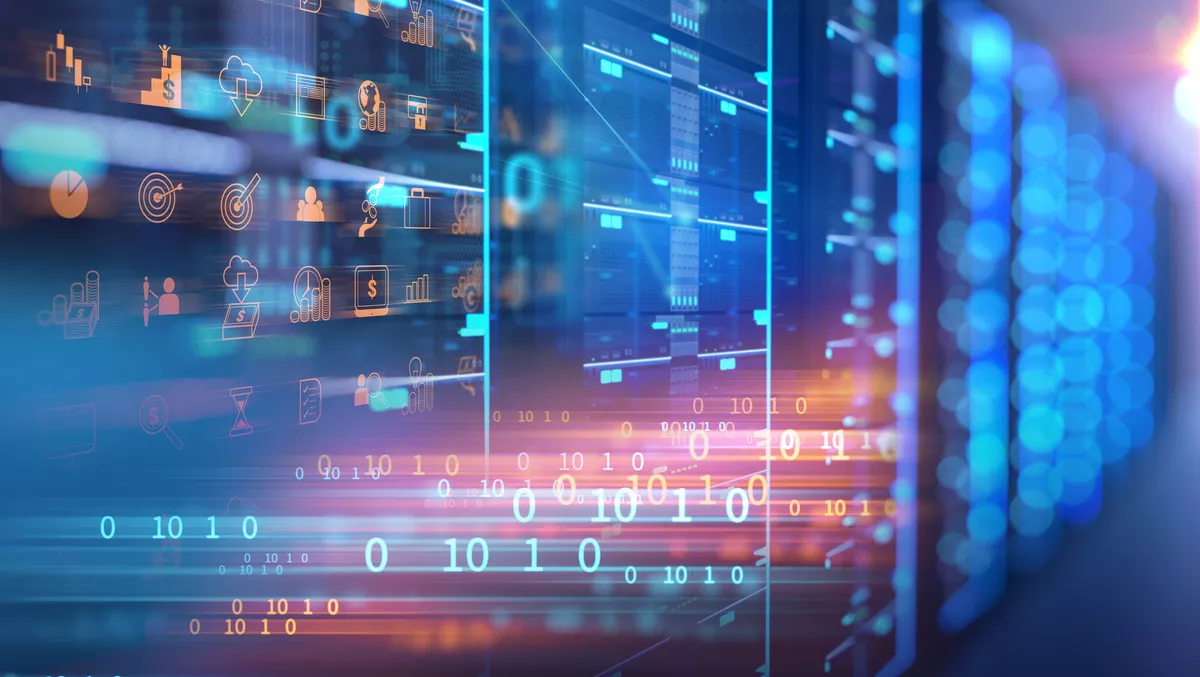 Nutanix showcases latest innovations in cloud at .NEXT conference
By Newsdesk
Wed, 22nd Sep 2021
FYI, this story is more than a year old
Nutanix's .NEXT conference has kicked off today starting with the announcement that the Nutanix Cloud Platform is introducing new capabilities, currently in development, which span data management to workload performance.
The Nutanix Cloud Platform will soon include a boost in storage performance increase (up to two times for database workloads and up to three times for data workloads), without the need for complex reconfiguration.
Nutanix is also introducing Nutanix Data Lens which is an unstructured data governance service. It aims to simplify data lifecycle management and protect against ransomware attacks by detecting and blocking suspicious files and alerting on anomalous activity.
Nutanix Era delivers one-click storage scaling and role-based access control for database management in hybrid multicloud environments. Era supports database engines including PostgreSQL, MySQL, Microsoft SQL Server, and Oracle Database across hybrid multicloud environments.
Users will be able to scale database storage online and implement security and compliance policies through support for role-based access control, as well as securely share access to databases and database management operations. Era will also support multi-region failover capabilities, delivering increased resilience through database-as-a-service.
According to Nutanix chief technology officer Rajiv Mirani, organisations need to be able to store structured and unstructured data - and they won't want to manage these requirements across multiple vendors.
"The new features in the Nutanix Cloud Platform extend our data centric innovation to high performance applications to deliver a unified platform with comprehensive data services for all workloads and all variety of data.
Nutanix is also leveraging Intel Optane technology to decrease storage latency. Further advancements in data analytics include a new replication factor storage mode which offers up to three times faster data processing.
The Nutanix Objects S3-compatible storage solution will also support high-performance petabyte-scale storage for building data lakes.
The company states, "Customers working with modern analytics applications, such as Apache Spark, will benefit from dramatically increased query and large batch processing performance with S3 Select and optimised S3A support.
Finally, Nutanix will also help customers manage unstructured data growth, with native support for data tiering to Nutanix Objects, AWS S3, and Azure blob storage, as well as to manage disaster recovery for file shares on Nutanix Files with one-minute Recovery Point Objective (RPO) and self-service restore.
"Nutanix is taking important steps to deliver comprehensive data services across both structured and unstructured data on a single platform with a common management interface that stretches across on-premises and cloud," comments IDC research vice president of infrastructure systems, platforms and technologies group, Eric Burgener.
Nutanix has not mentioned expected availability as the features are currently under development.
Nutanix also announced the release of AOS version 6 software for the Nutanix Cloud Platform. The software delivers Flow Networking, which is a Network Virtualisation offering on the AHV hypervisor that enables customers to simplify their networking through a software-defined single pane of glass management.
"Enterprises and service providers can now easily create Virtual Private Clouds (VPCs) to offer their users a cloud-like agility with minimal dependency on hardware switches and routers," the company explains.
AOS 6 also includes new business continuity and disaster recovery capabilities that were previously only available in specialised solutions. Further, the software supports public cloud as a secondary site, native metro clustering support for the built-in AHV hypervisor enabling automatic failover in the event of a disaster, and end-to-end encryption capabilities for disaster recovery traffic.
Nutanix Cloud Platform will also include upcoming features including zero-trust within the Flow Security Central SaaS platform, and vulnerability management detection and response through integration with Qualys.
Virtual networking and enterprise-grade DR features are currently available to customers, while the security improvements are currently under development.