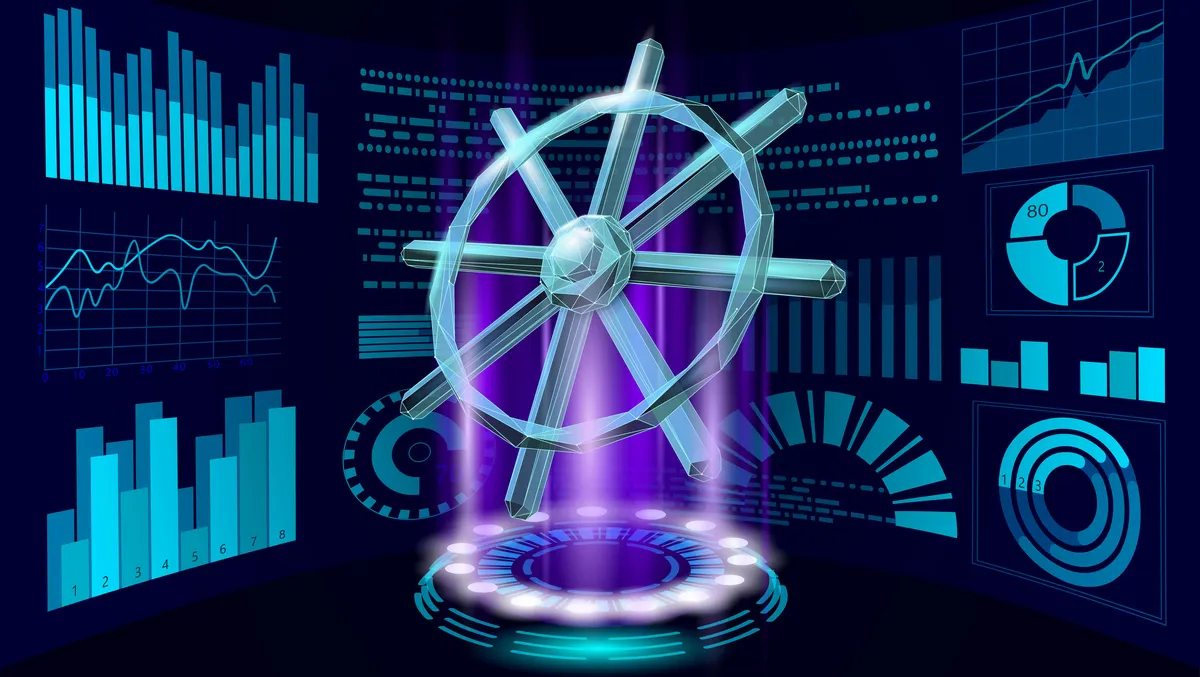 Nutanix adds new features for Kubernetes adoption to cloud platform
Nutanix has announced new features for its Cloud Platform that are set to help accelerate the adoption of Kubernetes running both at scale and cost-effectively.
As part of the announcement, the company revealed broad support for leading Kubernetes container platforms, built-in infrastructure as code capabilities, and enhanced data services for modern applications.
The company says these new features will allow DevOps teams to accelerate application delivery with the performance, governance, and flexibility of the Nutanix Cloud Platform while also allowing customers to maintain control of their IT operating costs.
Thomas Cornely, SVP, Product Management, Nutanix, says that as Kubernetes deployments become harder to manage, organisations must have the proper infrastructure for the job.
"Kubernetes deployments are inherently dynamic and challenging to manage at scale," he says.
"Running Kubernetes container platforms cost-effectively at large scale requires developer-ready infrastructure that seamlessly adapts to changing requirements. Our expertise in simplifying infrastructure management while optimising resources, (both on-premises and in the public cloud) is now being applied to help enterprises adopt Kubernetes more quickly.
"The Nutanix Cloud Platform now supports a broad choice of Kubernetes container platforms, provides integrated data services for modern applications, and enables developers to provision Infrastructure as Code."
Research from Gartner has highlighted that by 2027, 25% of all enterprise applications will run in containers, an increase from fewer than 10% in 2021.
This appears to be a significant challenge for many because most Kubernetes solutions are not meant to support enterprise scale, and even fewer can do so in a manner that is cost-effective.
Nutanix says that the Nutanix Cloud Platform enables enterprises to run Kubernetes in a software-defined infrastructure environment that can linearly scale. Additionally, whether running Kubernetes on-premises or in the public cloud, Nutanix is said to deliver a cost-effective solution that can help lower the total cost of ownership by up to 53% when compared to other native cloud deployment solutions.
The complete list of features includes:
Broad Kubernetes ecosystem
The Nutanix Cloud Platform, with the built-in AHV hypervisor, now supports most leading Kubernetes container platforms with the addition of Amazon EKS-A. This builds on a large ecosystem including Red Hat OpenShift, SUSE Rancher, as well as Google Anthos, and Microsoft Azure Arc for edge deployments, along with the native Nutanix Kubernetes, Nutanix Kubernetes Engine (NKE).
Built-in infrastructure as code operating model
Nutanix also announced an updated API family along with its SDKs in Java, JS, Go and Python, currently under development. This will enable automation at scale and consistent operations regardless of location – in the data center, on the public cloud, or at edge – both of key importance to enterprises. Additionally, when combined with Red Hat Ansible Certified Content or the Nutanix Terraform provider, a DevOps methodology can be brought to infrastructure through automation leveraging Infrastructure as Code.
Strengthened data services for modern applications
Nutanix Cloud Platform's web-scale architecture enables customers to start small and scale to multi-PB sized deployments as application needs grow. Nutanix has also launched Nutanix Database Service Operator for Kubernetes, which enables developers to quickly and easily provision and attach databases to their application stacks directly from development environments.
"Container development platforms promise faster application development speed, but will only be deployed by organisations who can maintain compliance, day 2 operations, and cost management control at scale," says Paul Nashawaty, Senior Analyst at ESG.
"Nutanix offers a compelling path to speed the deployment of modern applications at scale and in a cost-effective manner, with full choice of Kubernetes container development environments and cloud endpoints."