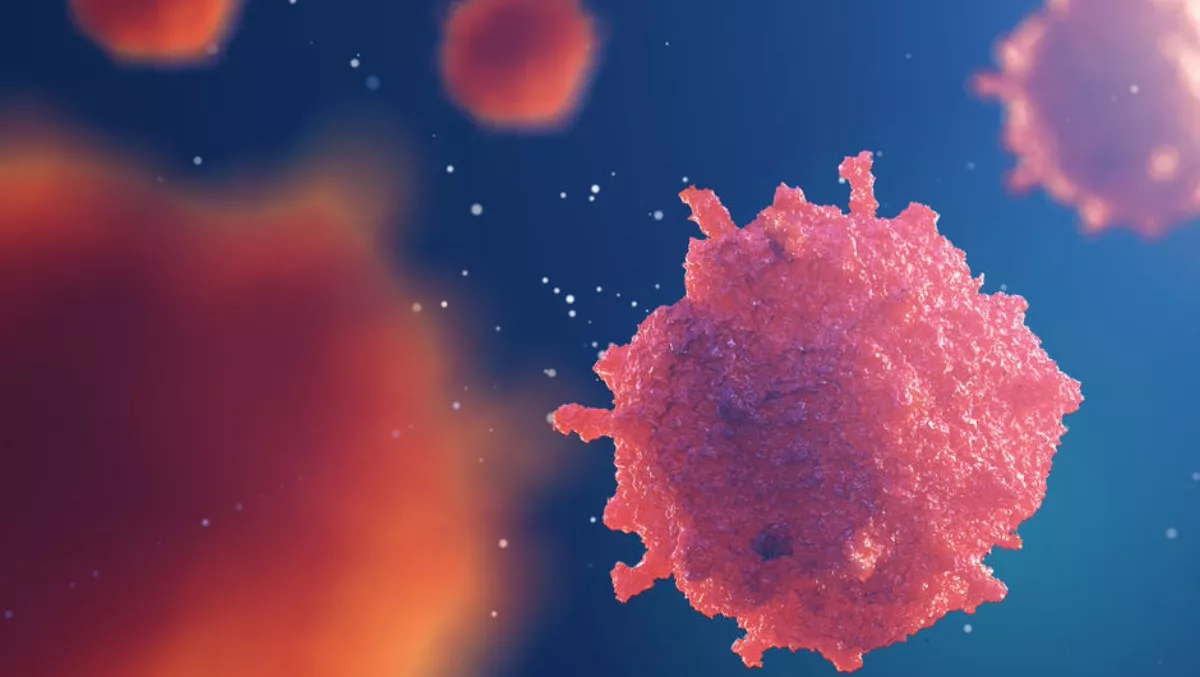 Nurturing digital healthcare innovation in Asia
Digital healthcare is gaining momentum in Asia.
Driven by patient demand, we expect the sector to grow rapidly in our region over the coming five years.
We can think of digital healthcare as a fast-growing suite of technologies and tactics that includes electronic health records, telehealth services, precision medicine, and even the smartwatch you wear on your wrist.
But what it's really about is putting the patient and their caregivers at the center of the healthcare world.
Digital healthcare involves the use of information and communications that assist in delivering advisement and coaching for consumers and additional virtual assistances for medical staff and clinical consultants.
Active and informed consumers
For consumers, digital healthcare is about more choice, better services and more active participation in their health and healthcare.
Many of us already take advantage of video consultations with specialists and use mobile-health apps and self-monitoring devices in our own wellness programs.
We could soon also be relying on medication-compliance monitoring solutions and using virtual reality (VR) for physical rehabilitation. We might even get virtual visits from our doctor at home.
New tools for medical teams
For medical professionals, digital healthcare is about doing more for more patients with less.
Big data, artificial intelligence (AI) and machine learning make predictive analytics and personalized care increasingly possible.
AI can be used to support clinical decision making, from imaging interpretation and diagnosis to treatment options and preventive medicine, that may result in the improvement of public health.
Connected-hospital systems, telemedicine, and VR-based physician training help address health efficiency of the healthcare sector and reduce costs.
The Internet of Things (IoT) deserves a special mention. It is already supporting remote patient monitoring and aging-in-place for the elderly, and even being used to connect implanted devices.
In the future, IoT will be increasingly relied on to monitor patients with critical conditions and to enable robotics-assisted tele-surgery. Robots will also be able to assist the elderly at home.
Supporting digital healthcare to flourish
It's clear that the ongoing digital transformation of healthcare has the potential to create tremendous value for communities.
In Asia, we have markets making substantial investments in e-health systems, telemedicine and disease management platforms to augment their mature medical infrastructure.
We have countries beginning to adopt these systems to improve access and quality of care for underserved poor and rural populations.
What do we need for digital healthcare to flourish in our region?
The right technology infrastructure is vital to digital healthcare delivery, and this means a highly reliable, high-capacity communications network.
A virtualized network, with around-the-clock monitoring, meets increasing demand for data and video traffic and extends from hospital to home, wherever that may be.
Security is also of huge concern. Healthcare records are a target for criminals, so we need to build security into healthcare systems from the ground up. All endpoints, from mobile phones to medical devices, have to be secured.
Cloud and premises-based security has to be in place. Systems have to be constantly tested, monitored and staff has to be regularly trained.
A healthy ecosystem of start-ups working in concert with the established medical and IT communities spurs innovation.
One exciting development that has come out of the AT-T Foundry in Houston, a healthcare innovation hub located within the world's largest medical center, is Aira's smart glasses.
These connected glasses give the blind or visually impaired more information about their surroundings by linking them to a human agent who can "see" for them via a video camera.
The system requires an advanced mobile data solution that guarantees responsiveness in dynamic situations, such as crossing a busy road. And while human agents are behind Aira's service today, a hybrid human-AI assistant is planned for the future.
With digitally savvy populations and a history of leapfrogging traditional infrastructure, Asia could use health-tech innovation to deliver affordable high-quality healthcare as incomes and life expectancy rise dramatically across the region.
But creating new digital health models for Asia will require innovative thinking, deep local knowledge, and cross-sector collaboration.