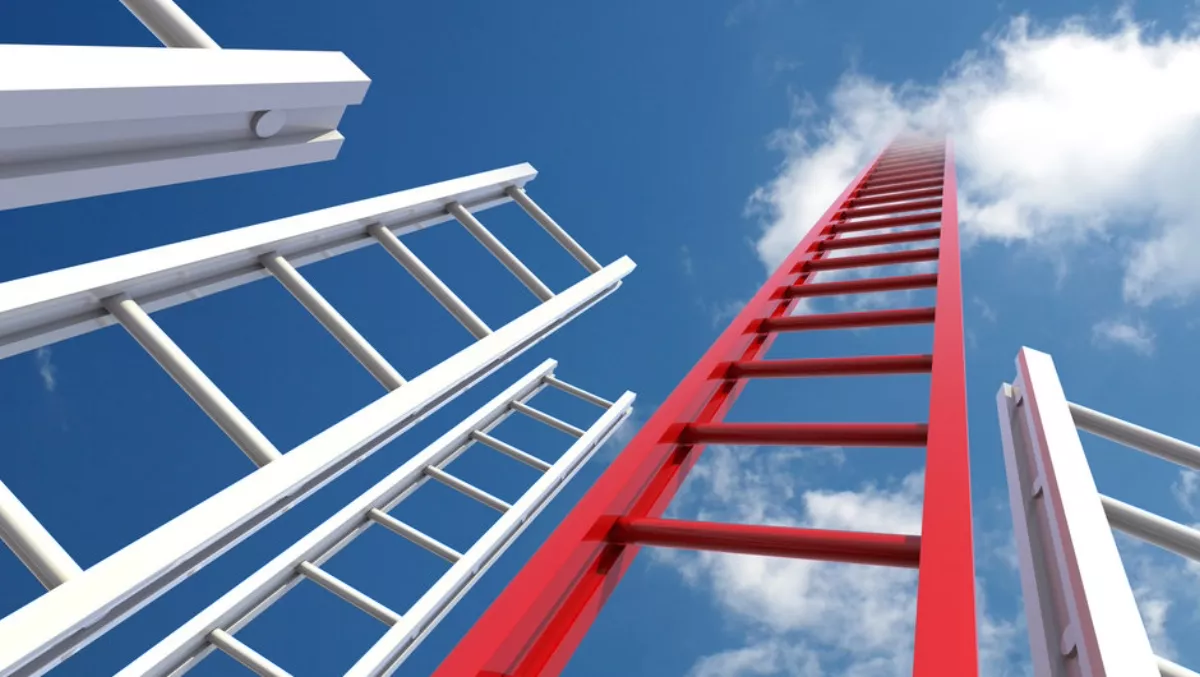 NTT Communications hangs on to top rung in APAC telco cloud market
By Newsdesk
Mon, 11th Feb 2019
FYI, this story is more than a year old
The telecom cloud market in Asia Pacific (APAC) is a fierce one, but a new report purports NTT Communications to be the dominant player - for now.
According to the findings from GlobalData, it's NTT Communications' software-capabilities, enhanced portfolio through integration with sister companies, and its wide network and data center coverage that has given the provider the edge over its competitors.
While cloud is a mature technology, GlobalData says the market landscape is still evolving in APAC. While major web-scale players such as Amazon, Google, Microsoft and Alibaba are continuously expanding their portfolio and presence in the region, carriers are playing to their strengths by offering integrated network and cloud services to grab the growing market opportunity.
NTT Communications is rated as the leader in APAC's telco cloud services in GlobalData's report - Competitive Landscape Assessment - Telco Cloud Services (Asia) - with the highest overall score based on four main categories; cloud portfolio, data center footprints, software-defined infrastructure, and supplemental services.
Nipping on its heels is Telstra and Orange Business Services who have similar capabilities but are slightly behind with their footprints in the region. The other three leading providers in the region mentioned in the report (BT, CenturyLink and Singtel) still have some gaps in their regional presence and supplemental services compared to the top three.
"Cloud products offered by telcos are comparable in terms of technical capabilities and ecosystem partners. What differentiates NTT Communications from the rest is its wide footprint and presence in the region to address data residency and latency requirements, as well as its software-defined capabilities which offer better workload management and service orchestration," says GlobalData technology analyst Alfie Amir.
"These advantages enable the provider to address the diverse needs of Asian enterprises. The integration with its sister companies also enables NTT Communications to enhance its system integration and service delivery capabilities, and therefore retain its lead in the market.
Despite this, Amir asserts that other providers are catching up fast to close the gap. For example, Telstra partnered with Equinix for direct access to other facilities globally, while Orange Business Services (OBS) partnered with Huawei for expansion in the region, especially in China.
GlobalData says the initiatives by telco cloud providers to add software-defined capabilities, expand their footprints and enhance service capabilities are in-line with enterprises' digital transformation directions. Enterprises today are looking for cloud providers with extensive cloud portfolios, not just the traditional IaaS, PaaS, and SaaS, but also cloud-based IT services such as IoT platform, UCaaS, security and marketplace that offer various horizontal and vertical applications.
"The APAC cloud market is still growing fast as the market emerges, while the competition is getting more intense driven by the web-scale players. Telcos need to continue to leverage their network strengths and at the same time, include latest technologies such as self-service tools, analytics and AI in their offerings to gain competitive advantage," Amir concludes.