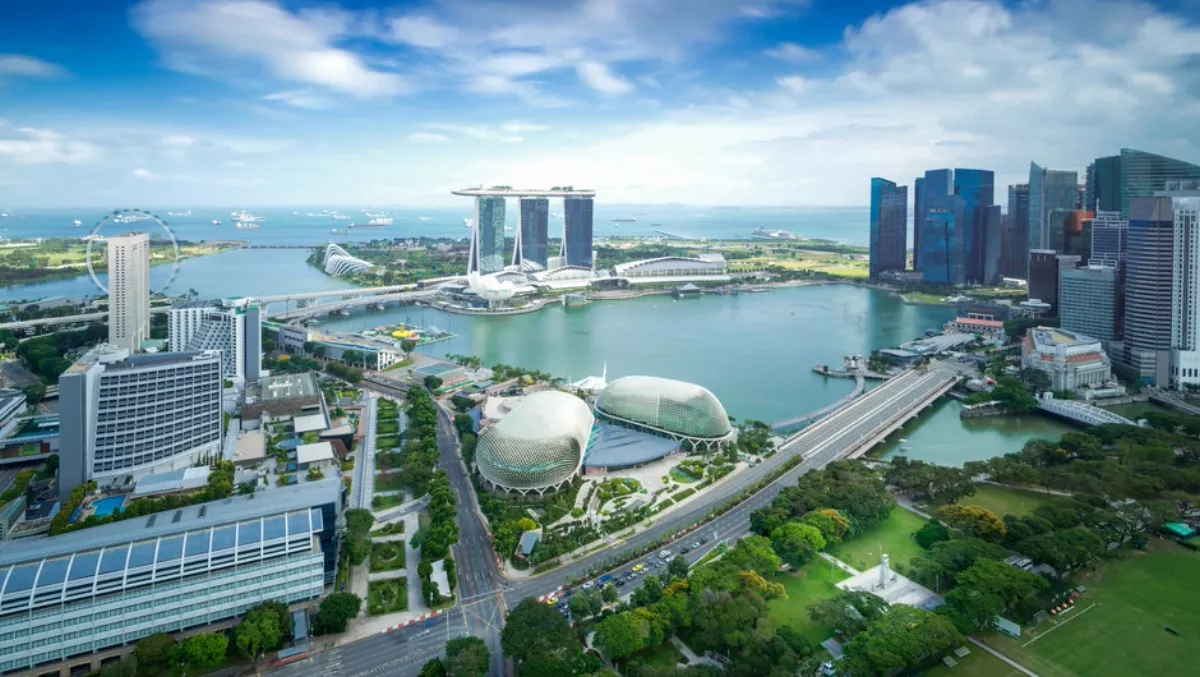 NTT Com launches Azure stack in Singapore
Mon, 21st Jan 2019
FYI, this story is more than a year old
By Ashton Young, Editor
NTT Communications Corporation (NTT Com) has introduced the Managed Microsoft Azure Stack Solution to its Singapore operations.
This is an extension of the partnership as NTT Com already launched the solution in Hong Kong last year.
NTT Singapore Pte Ltd. Cloud and Managed Services director Kiyoshi Matsumoto says the marriage of NTT Com's services and Microsoft's cloud technology will allow enterprises to keep pace with constantly changing business requirements in an agile and secure cloud environment.
"The expanded availability of the Managed Microsoft Azure Stack Solution in Singapore illustrates our commitment to addressing the technology needs of enterprises across the region," says Matsumoto.
NTT Com asserts organisations across Asia Pacific (APAC) are in various stages of their digital transformation journeys, with cloud gaining prominence as a secure and cost-efficient model for delivering customer-centric services.
And the stats back up NTT Com's claims. According to a recent report from 451 Research, 56 percent of organisations in APAC are planning for or have already implemented a formal strategy for hybrid cloud deployment.
The main drivers of this rapid movement in APAC include improvements to the consistency of security policies and risk management, enhanced business agility, and the better interoperation of applications or workloads.
"The business landscape has evolved with new regulations and advanced threats, making security and compliance more important than ever," says Matsumoto.
"Our partnership with Microsoft enables us to deliver a solution that provides data-critical businesses, such as financial services institutions and government organisations, with the capabilities to manage their sensitive information, while better supporting their business needs."
Matsumoto says the Managed Microsoft Azure Stack Solution will provide businesses with the platform for hybrid cloud migration and deployment to enable cost optimisation and compliance with specific regulatory requirements.
The joint solution will allow enterprises to run Azure-consistent services in NTT Com's data center through private connectivity to Microsoft Azure Public Cloud.
Microsoft Asia Pacific Telco - Cloud Partner Development director Alex Marin says businesses will also be able to manage sensitive data using Azure services from their data centers to maintain compliance with the industry's latest regulation like GDPR.
"We are seeing organisations in the Asia Pacific rapidly adopting innovative solutions to enable their digital transformation," says Marin.
"The seamless integration between Azure and Azure Stack, in tandem with the NTT Com managed services capabilities, offers customers a smooth transition to the hybrid cloud, without compromising key business requirements, such as security, data residency and compliance."