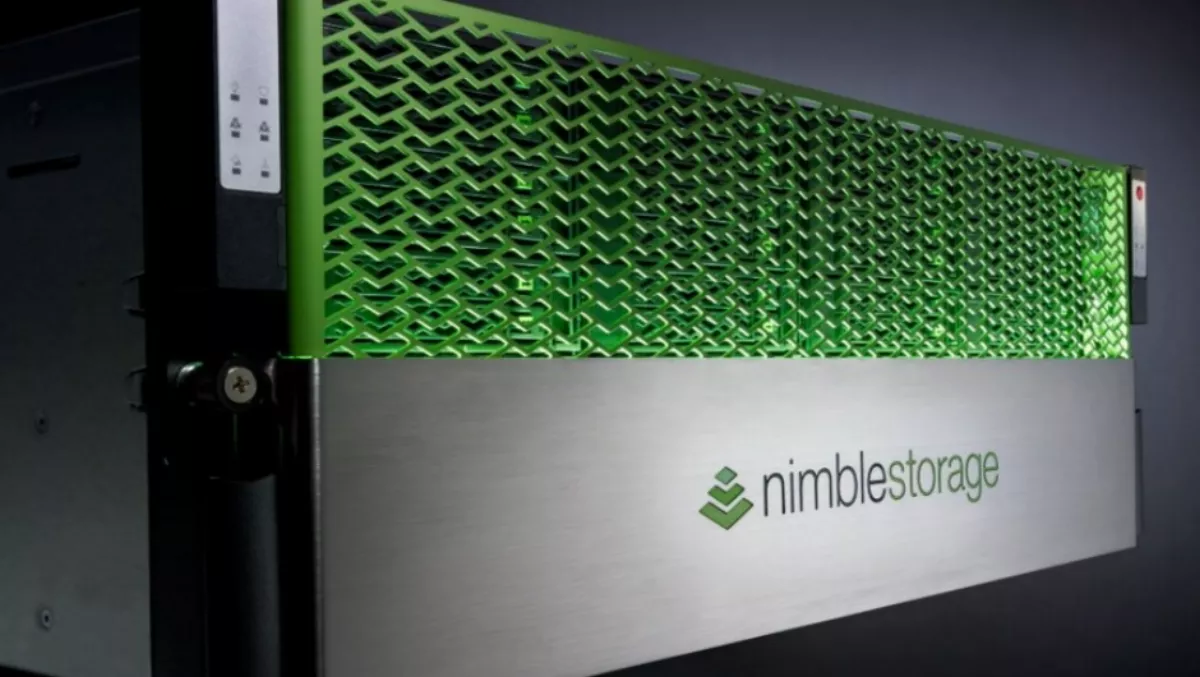 Nimble jumps into all-flash storage with predictive arrays
Nimble Storage has jumped into the all-flash storage array market, with a new series of predictive all flash arrays.
The new line-up puts the vendor, best known for its hybrid flash arrays, up against the likes of EMC and Pure Storage and their respective all-flash arrays.
Nimble's AF-Series offerings, which it claims 'leapfrog the competition', are powered by Samsung 3D V-NAND-based solid state strives, with the vendor claiming enterprises can experience 'absolute performance that scales to accelerate all applications across the enterprise and deliver data velocity to end users'.
Ajay Sing, Nimble vice president of product management, says "Our all flash array delivers absolute speed for performance sensitive applications and workloads.
"It accelerates, scales and delivers lower total cost of ownership than competing all flash arrays," he adds. Nimble is claiming a TCO up to 33% to 36% lower than competitive arrays.
"With today's announcements we are putting the storage industry on notice, leapfrogging previous scalability limitations and redefining customer expectations of all flash storage systems," Singh says.
Nimble says a Nimble all flash array scale-out cluster, managed as a single entity, can non-disruptively scale to over 8PB of effective capacity, delivering more than 1.2 million IOPS at less than 1ms response time.
"And with the advanced data reduction capabilities that include inline variable block deduplication and compression, enterprise IT organisations can scale performance and capacity independently and non-disruptively today and well into the future," Singh says.
The company's flagship model, the high-end AF9000, can scale up to 553TB of raw capacity in a 12U configuration with a single array and two expansion shelves, providing up to 2.0PB of effective capacity with de-duplication and compression.
InfoSight Predictive Analytics is built into the AF series.
Scott Sinclair, Enterprise Strategy Group senior analyst, says Nimble is maximising the potential cost-effective 3D V-NAND making all-flash more affordable and ultimately more accessible.
"With the combination of affordable NAND technology, a scale-out architecture and differentiated software resiliency features, such as Triple+ Parity Raid, Nimble is delivering not only high-availability and scalable performance, but reducing TCO as well," Sinclair says.
"When combined with the power of InfoSight Predictive Analytics, the end result is a very compelling package," Sinclair adds.